With digital retailing becoming more valuable to dealerships than ever before, it's important for dealers to have every resource necessary to meet the changing demands of the market. This is why the National Association of Minority Automobile Dealers (NAMAD) is partnering with Orbee Auto, an automotive marketing cloud company, to provide minority-owned dealers with digital marketing training. 
The two sides announced in a press release that members of NAMAD would receive digital marketing courses free of charge. The 10-week learning program bagan this month and is being led by Daniel Kim, CEO and Co-Founder of Orbee Auto. The program is designed to help minority dealers have a better understanding of the customers that visit their website. The program will go into the purpose and importance of SEO, sourcing traffic through Facebook, and understanding other online channels.
"I am so excited to have the opportunity to team up with NAMAD and lead this digital marketing course for minority dealerships," said Daniel Kim in the announcement. "As co-founder of a minority-owned company myself, I wanted to be able to help these dealerships find new ways to succeed."
Advertising Partner

Related: How car dealership leaders can create more growth opportunities for people of color
In the end, minority dealers should come out of the program confident in the process of improving ROI when creating a strategy for digital marketing. 
"With how fast digital transformation is always evolving, it's challenging for many dealerships to implement new technologies and services that effectively adapt to the ever-changing needs and demands of their customers," said Damon Lester, President of NAMAD. "This is particularly the case with online digital retailing, which became almost mandatory for all dealerships large and small during the height of the COVID pandemic. I believe that our collaboration with Orbee Auto as a leading Martech company, in hosting this training, benefits our NAMAD members greatly by allowing them to dive deeper into digital marketing and challenges them to apply these learnings to their own dealerships."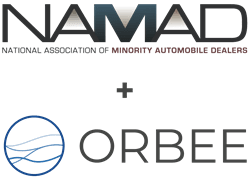 The initiative to improve the digital capabilities of minority-owned dealerships is a step in the right direction in growing a sector of the auto industry that is often overlooked. According to NAMAD, only 6% of American auto dealerships are minority-owned. As the online presence of consumers continues to grow, digital resources will be a strong tool for minority dealers to succeed in the market for years to come.
Did you enjoy this update from Josh Isley? Read other articles from him here.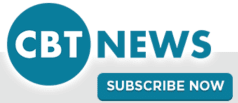 Be sure to follow us on Facebook and Twitter to stay up-to-date or catch-up on all of our podcasts on demand.
While you're here, don't forget to subscribe to our email newsletter for all the latest auto industry news from CBT News.