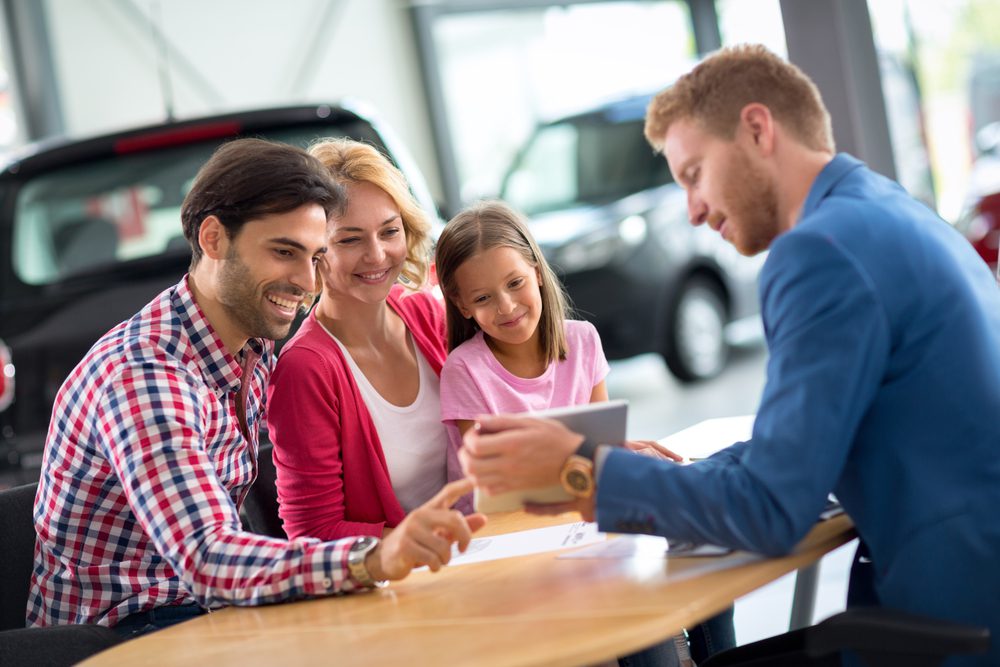 After spending an average of more than 14 hours researching vehicles online, the 2020 Cox Automotive Car Buyer Journey reveals that less than half of car buyers are satisfied with the time it takes to buy a car at a dealership. At around four hours from crossing the threshold to driving away, customers find that their time doesn't seem valued during the car buying process, even when the vehicle decision has already been made.
While the study shows that interactions with finance draw a higher satisfaction rating, there's no denying that the F&I process often takes too long. It can also seem like an other-worldly experience, disconnected from the vehicle sale, and a clinical process rather than one that keeps the continuity of the customer's excitement.
Here are four methods that can improve the customer experience in the dealership via F&I.
Early introduction over cold intro
The general consensus has been that F&I managers should be involved with every customer well before a handoff after the sales agreement is signed, yet it's still not happening in many stores. The benefits to an early introduction far outweigh any discomfort or awkwardness that might arise from briefly engaging the shopper.
At this stage, familiarity and trust begin to be established with the shopper, and there's no denying the effect it has on F&I penetration rates.
Explanation and transparency
Reams of paper are consumed when contracts are printed for the vehicle sale, financing, and any additional products that are sold to the customer. Despite the length of time a car buyer sits in the box, the thought that the F&I manager is hiding details of the sale is prevalent. That could be in fees, interest rates, or anything else.
After providing a broad overview of each contract (and detailed explanations where required), offer the customer a chance to look through all the documentation. Although few will take the opportunity, it adds to the perceived transparency.
Online credit app
Patrick Roosenberg, the director of automotive finance intelligence at J.D. Power, said in a November 2020 press release, "The pandemic accelerated a trend toward digital auto loan origination that has been developing for some time. Many buyers who have secured financing digitally had a great experience and won't go back to the old way of doing things—even when COVID-19 is no longer a factor. To improve satisfaction and lower the cost to serve during these changing times and beyond, providers need to build a robust digital platform that addresses borrower needs, from research and origination through account management and billing."
Credit applications should be offered online. Should a customer prefer to fill out a paper application, the option is still open to them but it's clear that going digital from credit app to completion through your lenders is the preferred method for a growing number of borrowers.
Live product demonstration
With customers desiring to spend less time in "the box", a method to get them out on the showroom floor again and engaged in the F&I product demo is certain to help. Sales managers should equip one or more showroom models with protection items like undercoating, a rust module, and similar products – that will give a live view of how they can benefit the new vehicle owner. Seeing is believing.
The same rings true for accessory sales. By touring a vehicle that's decked out in popular add-ons, customers can begin thinking what they will look like on their own vehicle, helping to boost accessory sales.
---
Did you enjoy this article from Jason Unrau? Read other articles on CBT News here. Please share your thoughts, comments, or questions regarding this topic by submitting a letter to the editor here, or connect with us at newsroom@cbtnews.com.
Be sure to follow us on Facebook and Twitter to stay up to date or catch-up on all of our podcasts on demand.
While you're here, don't forget to subscribe to our email newsletter for all the latest auto industry news from CBT News.