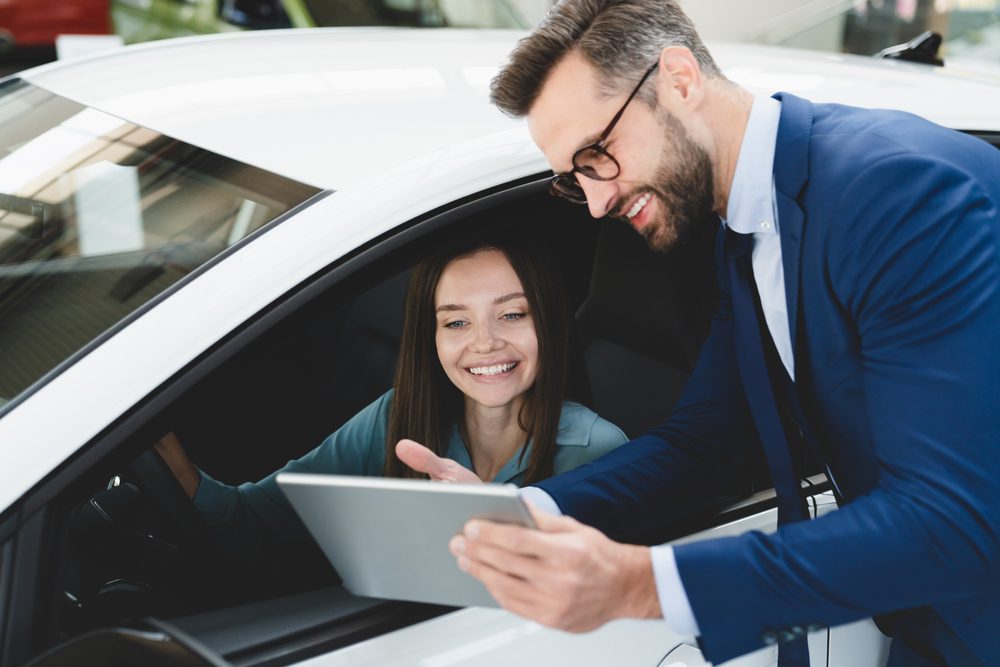 Since the start of the pandemic, car buyers and dealerships have had to navigate the steep learning curve of digital retailing to sell in a safer environment and in accordance with state and local mandates. Though it may seem like a million years ago since March 2020, we are still trying to shake COVID and its variants.
But dealerships have continued with a more robust digital presence as customers are quite simply used to it and, in many cases, prefer it versus the old way of buying a car. Sitting for hours at the lot has lost its luster and so it goes for the F&I process. Enter the rise of the virtual F&I experience.
Virtual F&I was a concept many in the industry thought would never take hold, but COVID changed all that. Being able to complete the paperwork necessary to handle financing and product all in one video conference call gave shoppers the ultimate in convenience during the early stages of the pandemic.
The question is, what are the advantages to maintaining a virtual F&I process in the future and what does that look like?
Better Connection to Your Customers
When the online F&I connection is done well, it's an easy way to establish a solid connection with the buyer. Empathy and a deeper understanding of customer needs, tends to be easier in a more informal setting like a WebEx/Zoom call. People are home and in comfortable surroundings, making for an exchange that has less stress and tension, that so many of us have when walking into the F&I office at the dealership.
There is also no rush as there is in the showroom. When you have deals stacking up on a busy evening, the tendency is to rush through the presentation, not always taking the time necessary to ask the critical questions to help sell the right product every time. A virtual presentation can enjoy a better flow and allows both parties to relax.
Supports a Quality Online Experience
If your dealership has gone all-in on digital retailing, having F&I be a part of that is critical. Imagine the buyer that was able to do a virtual walk-around, choose his vehicle, get the at-home test drive, only to be told they must come to the showroom to complete the paperwork. For some, that could be difficult.
A recent survey found that 42% of car shoppers preferred to handle finance online versus coming to the dealership. It's as simple as giving the people what they want. It's not to say that there won't be F&I staff at the dealership, of course, but offering a comprehensive way to walk through the process virtually is a strong complement to a well-performing F&I department.
Earlier Introduction to Products
Having a virtual F&I experience can be supported by showcasing products on your dealership website. Car shoppers want to research and educate themselves on what different products and protections are available. Transparency is important with online transactions…people want to know upfront what they can buy and how it can help them throughout their term and beyond.
Take it a step further and offer price ranges for popular products so consumers have a sense of cost before F&I talks with them. Some with ancillary packages…offer flat rate pricing so that there are no surprises when virtual F&I walks them through the process. The more upfront information you have, the easier it should be for your staff to match their needs with just the right products and with a minimum of pushback.
Virtual F&I is a great opportunity to offer broader education beyond just individual deals. It may be wise to have your virtual team offer monthly online Q&A sessions or make a series of YouTube videos discussing the various products and their importance in different parts of the car ownership experience.
Virtual F&I is Here to Stay
Once COVID is a distant memory (let's hope that's soon), consumers will likely not want to go back to the old way of buying their next car. It won't be entirely online, but the virtual component is here to stay. Making sure you have staff that is comfortable with that transition and able to embrace the new normal will ensure a highly profitable experience for them and a customer experience that truly matches their expectations now and in the future.
---
Did you enjoy this article from Kristine Cain? Read other articles on CBT News here. Please share your thoughts, comments, or questions regarding this topic by submitting a letter to the editor here, or connect with us at newsroom@cbtnews.com.
Be sure to follow us on Facebook and Twitter to stay up to date or catch up on all of our podcasts on demand.
While you're here, don't forget to subscribe to our email newsletter for all the latest auto industry news from CBT News.