Are you struggling with price-based objections from your customers? Today on Inside Automotive, we learn more about how to lower consumer resistance from an expert in the field. We're pleased to welcome Josh Braun, the Founder of Josh Braun Sales Training and the host of the 'Inside Selling' podcast, who shares what causes sales objections to happen in the first place and what auto retail professionals can do about it.
Braun says there is a generalization that prospective buyers of all products are "skeptical" of salespeople because they know they have some objective to meet. He suggests that the traditional sales method of trying to talk someone into buying something is ineffective and actually pushes customers away.
The shift, when it comes to sales objections according to Braun, is to transition from "overcoming" to "understanding." Creating a sense of understanding and gaining a sense of what prospective buyers' concerns and needs are first, makes them more willing to listen. This includes when prospects state prices are too high, and Braun says salespeople should open the conversation to gather more information instead of automatically trying to overcome the price obstacle.
Braun states that pauses and less high-pitched, enthusiastic tones within conversations are essential and make salespeople look less pushy about sealing a sale.
Braun notes that we have all been "duped" by a salesperson at some point, which makes us wary of salespeople. He says that detaching from the outcome and opening a broader conversation can help salespeople make prospects more trusting and less suspicious.
Braun says salespeople have to be "problem finders" when handling sales objections, not "problem askers." Sharing insightful knowledge that customers lack can help lead them to buy something they want instead of walking away.
Braun reports persuading people raises their defenses, and the goal should instead be to "lower the zone of resistance." He suggests sales training is vital, but gaining practice is critical for success as "practice makes permanent."
In addition to his popular podcast, Braun can also be found on TikTok here.
---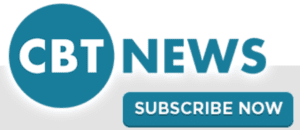 Did you enjoy this interview with Josh Braun? Please share your thoughts, comments, or questions regarding this topic by connecting with us at newsroom@cbtnews.com.
Be sure to follow us on Facebook, LinkedIn, and TikTok to stay up to date.
While you're here, don't forget to subscribe to our email newsletter for all the latest auto industry news from CBT News.