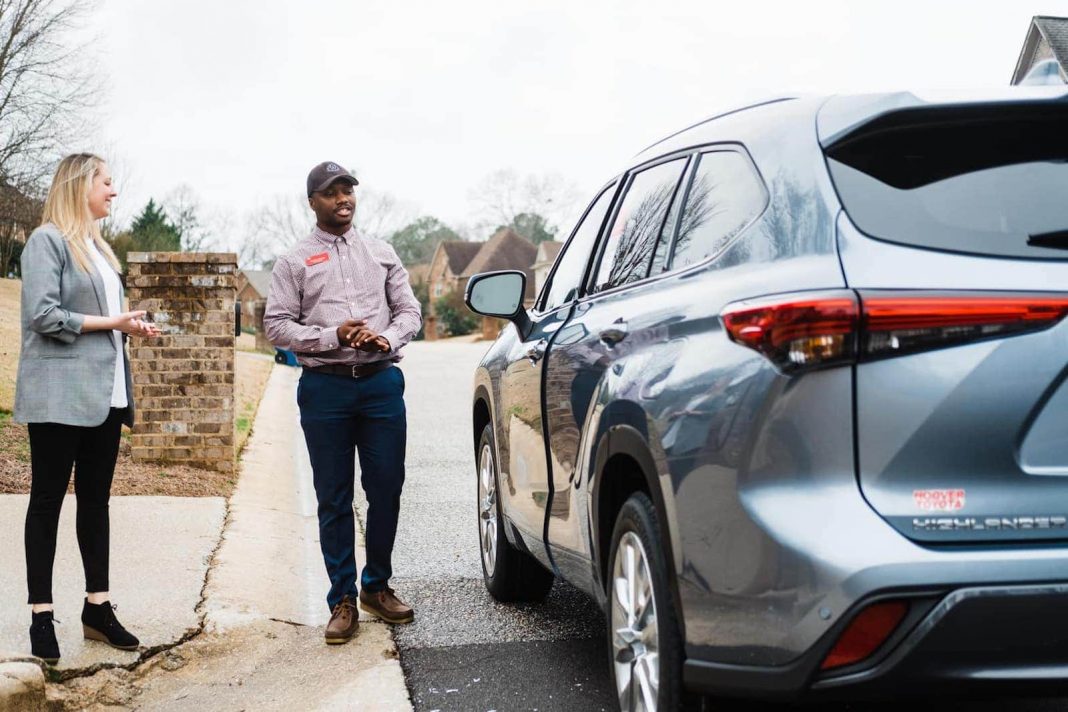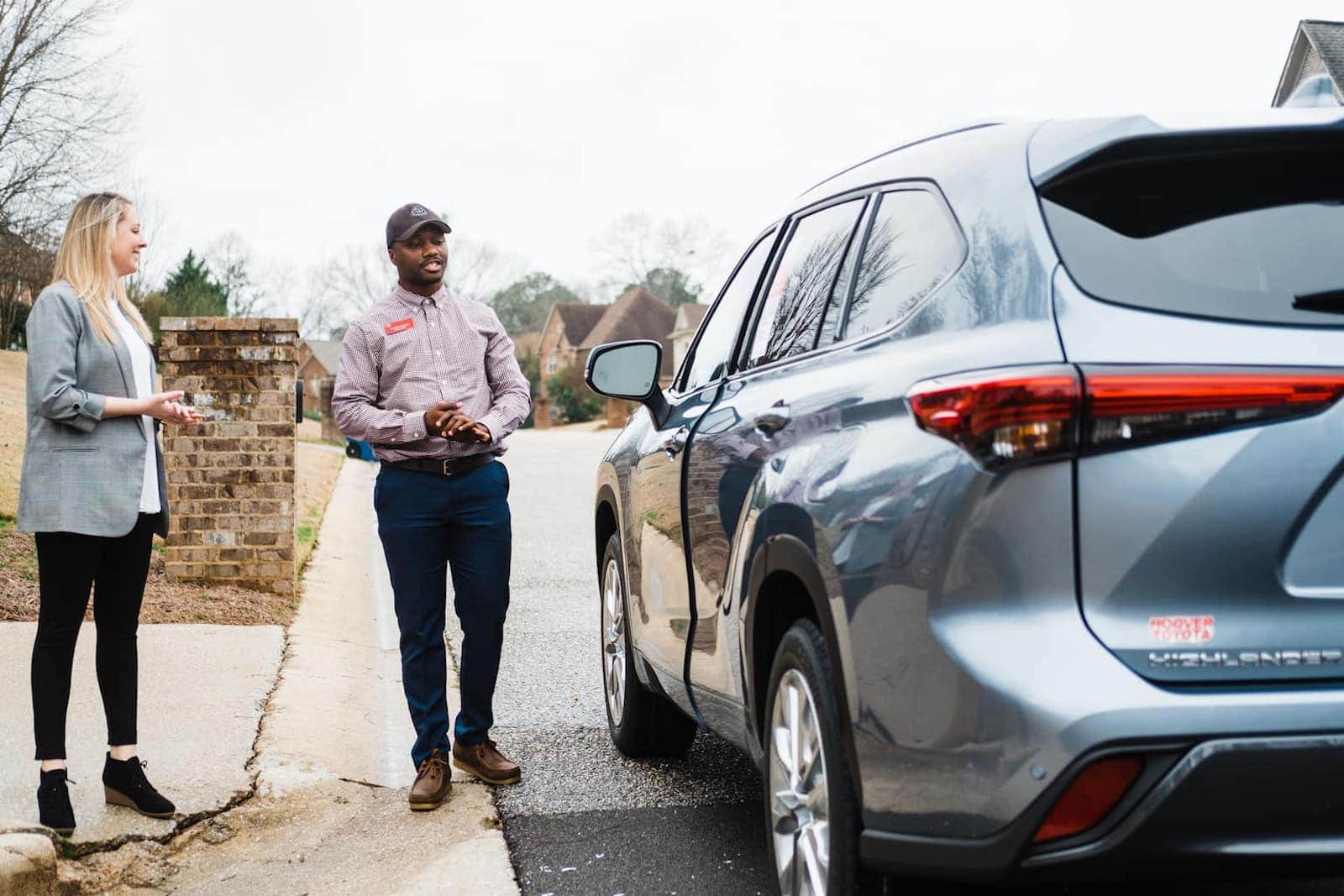 According to Cars.com, 61% of car buyers want their newly purchased vehicle home-delivered. 75% of dealers are now providing some form of home delivery option. Thank the COVID pandemic for kick-starting these percentages. However, we can't ignore the aggressive home-delivery consumer marketing by Vroom, Carvana and others for setting the desire and high expectations for this delivery option.
Research and markets said the pandemic brought the role of digital tools in customer engagement to the forefront. Media analytics company Comscore reported that 48% of "intenders" last year expressed interest in shopping for and purchasing a car entirely online, a 10-point increase from 2019.
Vehicle home delivery isn't new for dealers or consumers; buyers have been asking for it for decades. Even decades ago, it was not unusual for customers to request home delivery. The salesperson then drove that newly purchased car to the buyer's home or office, as a co-worker followed in another vehicle to return you to the dealership.  
As the Cars.com data shares, home delivery is a big deal for today's car buyers.  Most home deliveries are made to buyers living within 30 to 100 miles of the selling dealership, according to Montway Auto Transport. The company specializes in 100-plus-mile, non-local deliveries, which presently represent less than 10% of dealers' sales. Montway made 85,000 residential deliveries last year.
"More than a last-mile advantage, vehicle home delivery satisfies customers. It presents dealers the opportunity to gain customer engagement and differentiate their business", said Mike Trudeau, Executive VP of Business Development for Montway Auto Transport. 
Modern navigation and tracking technology shared by transporters, dealers and their buyers let everyone in the pie track the whereabouts of the delivery, as I do our Friday night pizza orders, providing all parties confidence and expectation in the process.
Montway offers a widget that provides real-time vehicle shipping quotes and estimated delivery dates. Dealers integrate the app into their online inventory Vehicle Display Pages to help drive incremental local and out-of-market leads. Trudeau said the white-label app is generating from 15 to 20 leads a month for dealers using it.
While home delivery is the darling of the current sales cycle, the beginning of any pre–owned vehicle deal begins when a dealer reconditions its cars to sale-ready mechanical and cosmetic condition.  
We forget that expert reconditioning is the backbone that drives digital retailing to meet used car buyer demand. You can't sell what consumers can't see, and the sales staff can't find. If recon isn't set up for fast car reconditioning, usually within a three- to five-day work window, virtual and physical inventory becomes limited. 
"This hits on vehicle merchandising; reconditioning the vehicle to make it look nice in online photos is directly related to inventory turn," said Michelle Denogean, Chief Marketing Officer for digital retail platform Roadster. "If a vehicle is merchandised before it's reconditioned, does that cause issues in meeting customer expectation?" 
Because of today's high demand in which buyers are snapping up cars not as well-dressed and polished as they might be, some dealers are bypassing vehicle reconditioning. At risk is a loss of gross profit. Customers who notice partially reconditioned cars and either start to negotiate price or, out of concern for unnoticed problems, walk from the deal.
"Showing a car that's 100% sale ready is going to close at a higher transaction price," said David Simches, Group Used Car Director at Crown Automotive Group. "That whole idea of showing cars and representing cars, whether it's remotely, digitally or in-person in your showroom, is that vehicles must be 100% ready to sell and looking like a diamond. That's what we live by here. Why do some keep showing cars that aren't?"
Used car consultant and dealer Ed French offered a helpful metaphor: "Reconditioning is like a 7-passenger van, whose passengers – the service manager, vendors, detailers, technicians, advisors, and the used car and sales managers – are traveling together in the HOV (high occupancy vehicle) lane, bypassing the backups and getting assets turned into liquidity faster," he told CBT News. 
"And to be perfectly honest, that's where the digital disruptors are focused. They're focused on turning assets into liquidity sooner than traditional retail. So, if you don't have a recon software tool, you're stuck in traffic, you're not in HOV lane, and it's just as simple as that."
Even the most digitally forward retailers, unless also employing digital reconditioning, cannot deliver the frictionless customer experience they promise, and so, the vehicle acquisition-to-sale process remains broken. 
End-to-end digital retailing builds on fast, accountable reconditioning at the core of its used car sales operation and wraps up the digital sales model promise by offering the convenience of home delivery services, whether the buyer lives across town or state lines. 
---
Did you enjoy this article from Dennis McGinn? Read other articles on CBT News here. Please share your thoughts, comments, or questions regarding this topic by submitting a letter to the editor here, or connect with us at newsroom@cbtnews.com.
Be sure to follow us on Facebook and Twitter to stay up to date or catch-up on all of our podcasts on demand.
While you're here, don't forget to subscribe to our email newsletter for all the latest auto industry news from CBT News.