Tires are one of the major keys to customer retention. It has taken a decade or more, but most dealers now realize this is true. But what if I told you tires could play an even bigger role in the future of your dealership. Electric Vehicles are coming at us like a train on the tracks, and there is one aspect of these vehicles no one is talking about: They don't need an oil change! So what, not a big loss, right? Wrong! The oil change has been the reason or trigger for the service visit for the last 50-plus years. It's not about the lost revenue from this service. It's the fact that without the oil change as the trigger for the scheduled visit, the customer has no reason to come back to your service department. Every maintenance package on every car has one thing in common: an oil change. We have built packages around this simple service since the '50s. And it's gone with EVs. 
So, what do we replace it with? Given that EVs will be a greater part of the service business, it makes sense to do something associated with tires. The evidence is clear that EVs will require more tires or tire-related services like rotation and alignments than an ICE vehicle. As a rotation is not possible on every vehicle, the service is a general tire inspection. Tires are getting more expensive for most vehicles as larger wheels and performance tires are commonplace. Positioning a tire inspection as a scheduled service to maximize the life of the tire and reduce the cost of ownership is a valued added service that consumers will appreciate. Especially if it is free!
How do dealers do this? Inspecting the tire as part of the multipoint is an option, but technicians are generally not motivated to do a quality job. For the tech, the multipoint is a means to find more work to do, which pays them more under the flat-rate system. There is not a lot of money to be made on tires, which is why techs do a poor job, and the industry has an 8% share of the tire replacement market. The alternative is automated products on the drive that started to become popular about 8-10 years ago. 
These products also have a flaw, however, in that some of the options are not positioned to be a "must-have" in every service drive. In order for a tire inspection to replace the oil change, it's imperative that dealers offer this service to every customer. This means that 100% coverage on the service drive is a must. To be clear, if you opt for one of the products that is $100,000-plus per service lane, you better be prepared to shell out $300,000 or more if you have 3 inbound service lanes. Most dealers will not spend this and, as a result, won't be able to offer this to all customers and use it as the replacement for the visit trigger. These products must be priced in such a way that dealers can afford to make tire inspections the reason for the service visit. As we move towards EVs being a larger portion of a dealer's business, we need to move toward using a tire inspection as part of each maintenance package and something that is done 2-3 times per year. 
The best part of this is that with the use of these product the tire inspection can be offered free and with zero impact on existing staff. With a tire inspection taking 2-3 seconds (with the right product), it is something that can be done quickly and easily on the drive. And it brings the customer back every 5,000 miles for something other than an oil change.
---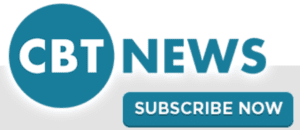 Did you enjoy this article from David Boyle? Please share your thoughts, comments, or questions regarding this topic by connecting with us at newsroom@cbtnews.com.
Be sure to follow us on Facebook, LinkedIn, and TikTok to stay up to date.
While you're here, don't forget to subscribe to our email newsletter for all the latest auto industry news from CBT News.