Today's Featured Interview:
CA dealer Brett Hedrick weighs in on Gov. Newsom's ban of gas powered vehicle sales
Dealers across the nation have had mixed reactions to California's ban on the sale of new gasoline and diesel vehicles by 2035. The move could have major business implications for dealers as EVs only make up 2% of auto sales in the current market. Brett Hedrick, Owner and General Manager of Hedrick's Chevrolet, joined us on CBT News to offer perspective on the ban from a California dealer.  Watch the full segment here.
Top Headlines:
The 2020 Presidential election was decided over the weekend as the Democratic party took back the White House. Joe Biden is set to become the 46th president of the United States of America.
Toyota doubled its full-year operating profit on Friday, as sales continue to rebound from the COVID-19 pandemic. Earlier this year, the peak of the pandemic brought the automaker down 24% in quarterly earnings. Despite this loss, the automaker expects to bring in an operating profit of $12.6 billion for the fiscal year. Toyota now believes they are on pace to sell 9.42 million vehicles this year, up 3.5% from an earlier forecast of 9.1 million for the year. While the automaker continues to improve sales through heightened demand, the company is still well behind last year's total of 10.46 million vehicles sold.
Along with Toyota, Honda also doubled its full-year operating profit forecast. The company now projects an operating profit of $4.06 billion and expects to sell 4.6 million cars. Honda is also picking up speed in its shift to producing electric vehicles. This strategic pivot led the automaker to end its participation as an engine supplier in Formula One racing. The company wants to have two-thirds of its output to be zero-emissions vehicles by 2030.
The online automotive marketplace, CarGurus, announced its third-quarter financial results on Friday. Total revenue for the company was $147.5 million for the quarter, a 2% decrease from $150.5 million in Q3 of 2019. Advertising revenue was $17.5 million, up 17% from 2019. The biggest jump for the quarter came in the form of a 213% increase in year over year net income. CarGurus reported a net income of $32.6 million for Q3, up from $10.4 million in the same quarter of 2019.
Luxury automaker Bentley is all-in on the EV track. The luxury Volkswagen brand announced that it plans to have an all-electric lineup by 2030. The transition will take place through a series of steps, starting with hybrid options in 2023, before moving to all-electric battery-powered vehicles between 2026 and 2030.
News Stories & Opinion: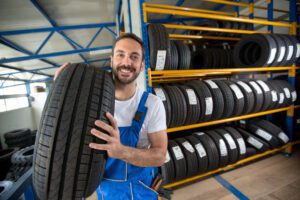 Americans' travel plans mean dealers should double down on tire sales
Airlines have capped their in-flight capacity and scheduled flights are down as much as 70%. The impeded ability to travel by air will disrupt holiday plans for many Americans. However, the Hankook Tire Gauge Index from October 2020 reveals that nearly three-quarters of Americans still plan to travel this holiday season, and 76% of them will drive – rather than fly – for safety reasons. Read More
AutoNation 'adopts' 50 families for the holidays with Neighbors 4 Neighbors
On Thursday, AutoNation issued a press release announcing that the dealer group is 'adopting' 50 families in South Florida for the holidays. The initiative through Neighbors 4 Neighbors is yet another way that AutoNation is caring for their community during especially tough times. Neighbors 4 Neighbors is a non-profit organization that helps connect people in need in the community with resources to ease their struggle. In addition to a toy drive and a gift card drive known as Operation Elf, the Miami-Dade based organization runs an annual 'Adopt a Family 4 the Holidays' initiative. It has been an active campaign for the past 28 holiday seasons. Read More
---
Did you enjoy today's automotive newscast? Please share your thoughts, comments, or questions regarding this topic with host Jim Fitzpatrick at jfitzpatrick@cbtnews.com.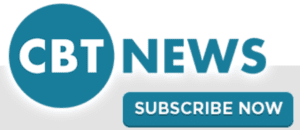 Be sure to follow us on Facebook and Twitter to stay up to date or catch-up on all of our podcasts on demand.
While you're here, don't forget to subscribe to our email newsletter for all the latest auto industry news from CBT News.