Health and wellness are established buzzwords in today's workplace. They may seem like a standard checkbox on the company's list of activities and programs for many. However, what if you could use these programs to increase morale and engagement while decreasing healthcare costs? Is it even possible?
South Motors Automotive Group in Miami, Florida, has found a winning strategy to get the most they can out of promoting health and wellness programs. The company's 1,200 employees are invited to participate in health and wellness initiatives that focus on different aspects of health each month. One may be dedicated to promoting cardiovascular health, while another month is dedicated to stress management.
In 2014, CEO Jonathan Chariff decided to partner with Sapoznik Insurance, an employee benefits agency that got the ball rolling on implementing these health initiatives—going as far as to create customized programs for employees to help them focus on various health challenges.
To date, the onsite and virtual health and wellness programs contributed to a decrease in absenteeism, an increase in engagement, and an 8.2 percent decrease in premiums in 2019. The results are tangible.
How can you implement a program like this at your dealership? Take a look at these tips:
Determine What Your Needs Are
What are some of the issues that you are noticing in your dealership? A health and wellness program at your dealership isn't the answer to every problem, but it can address some common problems.
For example, some of your employees could be experiencing feelings of isolation or have a desire to start addressing health and diet needs that have emerged during the pandemic. Start asking around, and begin listening to your staff regarding the health-related issues they are struggling with. You can then create a program customized to your dealership teams that address these issues.
Create Buy-In For Each Group
You may have to convince your teams that this is a good idea. From other leaders to employees, it can be challenging to persuade your teams to be motivated to try something new.
So, you have to identify what each group cares about and support buy-in through this. For example, sharing statistics like 62% of participants in a wellness plan said that their productivity improved can help both your leadership and employees understand the tangible benefits of investing in a health and wellness program.
Additionally, consider instituting rewards for participation. South Motors Automotive Group formed a diet challenge where those who met weight loss goals could receive cash prizes. Developing a program like this could help to motivate your dealership teams to participate.
Make It Accessible
One of the worse things you can do when starting any workplace program is making it too challenging or confusing to be involved. According to Shortlister, the top three issues for their clients that implement multiple point solutions (for health and wellness) are communication, integration, and confusion.
Therefore, you have to make sure you are adequately communicating the ways aspects of the health and wellness programs are being implemented at your dealership. Additionally, you want to make it easy for them to get involved. This could be through sharing instructions on an internal portal, having all information accessible on a mobile app, and having a primary contact person for individuals to ask questions about involvement.
Partner With an Organization That Can Help Support Implementation
For South Motors Automotive Group, this was Sapoznik. The company helped the group to find and implement onsite and virtual programming. For you, this could be another third-party vendor. It could be your health insurance provider, or you may want to bring in an independent consultant.
Either way, you want to find the best organization or professional to help you implement these programs. Additionally, your HR teams can also help with choosing the best individual or organization to help your dealership take part in health and wellness programs. You don't have to figure this out on your own, so don't hesitate to bring in help to do it.
Health and Wellness Programs Can Make a Huge Difference
Again, these programs will not solve all your dealership's issues, but they can be an excellent tool to promote healthy practices that can change your employees' lives. Think about it; when people feel their best, they are able to become more productive, innovative, and creative.
Additionally, we are living through one of the most critical public health crises in recent memory. Helping employees—and even yourself—address health issues can be an excellent way to encourage everyone to make their health the number one priority during this time.
Ultimately, starting a health and wellness program at your dealership lets your employees know that you are invested in their well-being, which is always an impressive thing for a company to do.
---
Did you enjoy this article from Chanell Turner? Read other articles from her here.
Be sure to follow us on Facebook and Twitter to stay up to date or catch-up on all of our podcasts on demand.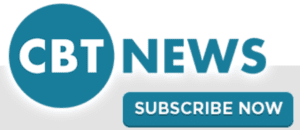 While you're here, don't forget to subscribe to our email newsletter for all the latest auto industry news from CBT News.