Today's Featured Interview: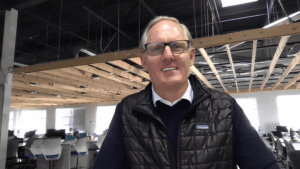 Cars.com CEO Alex Vetter on how advertising has changed for car dealers
In today's marketplace, customers are equipped with digital tools to do most of their shopping from smartphones, which includes vehicles. But since the onset of the pandemic, dealers have had to reshape their existing marketing strategies to keep up with this digital landscape. Alex Vetter joined CBT News to talk more about this digital shift and dealer marketing. Vetter is the President and CEO of Cars.com.
Top Headlines:

Volkswagen is increasing its spending on technologies for electric and self-driving vehicles. The company announced that its investments in battery-powered vehicles, autonomous driving, and future technologies will rise to $86 billion. The increased investment is $15 billion more than VW's investment from last year. The German automaker said the spending increase was based on the expectation that the global economy will grow moderately over the next five years. According to Volkswagen, the investment will help the company produce 26 million full-electric cars in Europe, China, and the U.S. by 2030.
While one German automaker is increasing investments in EVs, another is downsizing as a company to transition to electric. Daimler AG, parent of Mercedes-Benz, expects to become a smaller company according to the company's CEO. As the company transitions to electric vehicles over the next five years, the automaker foresees fewer parts to produce EVs will lead to fewer jobs. The CEO did not indicate how significant the downsize could be, but this trend will likely continue as more major automakers turn their focus to EVs.
Lordstown Motors is being sued for $2.5 million. A company based in Ann Arbor, Michigan claims that Lordstown owes more than $2.5 million in unpaid utility services. However, Lordstown said in a statement that it had paid the company in full for all invoices up to the termination of its agreement. The complaint states that when Lordstown Motors acquired a former General Motors plant, it lacked the personnel or expertise to manage the facility's wastewater treatment plant and utilities complex. After contracting the company DTE to manage the utilities of the facility, Lordstown quickly fell behind on payments, leading DTE to terminate the contract and pursue legal actions.
Automakers have utilized many unique media outlets to launch new products during the ongoing pandemic, and Honda is turning to the streaming service Twitch, to introduce the 2022 Honda Civic. The automaker is looking to tap into a younger audience to spark the interest of first-time car buyers. The automaker is desperately looking for methods of increasing sedan sales, which have lost momentum over the last few years. The debut will take place on the Honda head2head Twitch channel, Tuesday night at 8 p.m. eastern time.
News Stories & Opinion: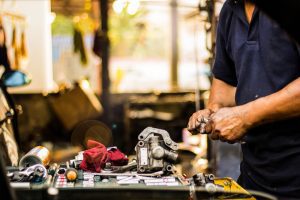 Tips for managing lean parts inventory
For all dealerships, the parts department is as much of a gamble as new car sales. Ordering for inventory is a necessity to ensure customer satisfaction in both retail parts sales and the service department, but it's unpredictable which parts will be in demand. NADA reports that an average dealership has around $50,000 in parts that haven't moved in 12 months or more – a driving factor for dealerships who want to pare down on total parts inventory investment. Read More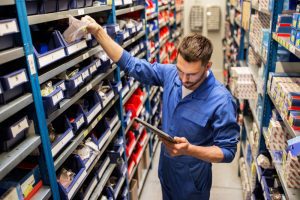 How dealers can compete with the aftermarket
In 2019, according to Statista, the average US auto dealership recorded automotive service and parts sales of around 7.3 million US dollars. As an industry, new vehicle dealerships in the US raked in more than 120 billion US dollars in service and parts sales that year. That's quite a bit of money, but there's much more business going to Amazon, local on-site mechanics, and independent shops. How can you compete in a rapidly changing market and keep your parts and service margins where you want them? Read More
---
Did you enjoy today's automotive newscast? Please share your thoughts, comments, or questions regarding this topic with host Jim Fitzpatrick at jfitzpatrick@cbtnews.com.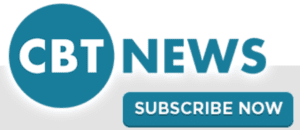 Be sure to follow us on Facebook and Twitter to stay up to date or catch-up on all of our podcasts on demand.
While you're here, don't forget to subscribe to our email newsletter for all the latest auto industry news from CBT News.