For all dealerships, the parts department is as much of a gamble as new car sales. Ordering for inventory is a necessity to ensure customer satisfaction in both retail parts sales and the service department, but it's unpredictable which parts will be in demand. NADA reports that an average dealership has around $50,000 in parts that haven't moved in 12 months or more – a driving factor for dealerships who want to pare down on total parts inventory investment.
The solution for fixed operations managers is to convert their parts department to a lean inventory management style. At the core, it's keeping the highest-turning parts in stock for regular sales while making use of special orders on slow-moving and high-value parts.
But it's a fine balancing act since customer satisfaction rides heavily on fast, accurate repairs. So, how can a dealership use a lean parts inventory management system without aggravating their customers, loyal or transient?
The Balance Between Customer Service and Parts Inventory Management
For in-warranty customers that receive a CSI survey, it's of utmost importance to complete their repairs as expediently as possible. Poor CSI scores not only reflect poorly but can affect tens of thousands of dollars in incentives from the OEM, so service and parts managers might err on the side of caution and carry more inventory for recent models, particularly for warranty repairs.
However, that poses a problem when demand slows. High-cost parts that are seldom sold on repairs or over the counter – OEM belts, brake rotors, powertrain parts, and so on – can sit on the shelf indefinitely. According to NADPE, 95% of parts over 12 months in stock won't sell. For high-volume dealers, it can account for $150,000 or more in unsellable inventory.
How do you strike a balance in leaning out parts inventory without upsetting your customers?
Maximize Inventory on High Turn Parts
Focusing on inventory that sells often and for good profit is how to make the best use of lean inventory. Determine which parts are 3-in-12 or better, meaning more than three sales in a twelve-month period. For parts that are 2-in-12 or less, don't replenish stock when they sell. These should be considered non-stocking parts and should be relegated to the special-order file.
Some parts will be high-turn when the vehicle model is new and commonly under warranty, then a sharp drop will occur. Be on the lookout for these changes when you audit parts inventory regularly and adjust accordingly.
Alleviate Obsolete Parts Inventory
Free up capital by getting rid of obsolete or non-stocking parts. Most manufacturers have an obsolescence program that allots a set budget monthly for obsolescence returns. Never let a month go by that you aren't using your full obsolescence amount.
As NADA indicates, $50,000 in obsolete inventory that has little chance of selling is a horrible investment. Although there will always be some portion of inventory that hits the obsolescence bin, you can reduce this number significantly.
Use Dealer Allowances for Alternate Transportation
If you're eliminating some of your non-stocking parts, there will increasingly be times that warranty repairs can't be completed same day while the replacement part is in transit. Rather than chancing the CSI responses of "Took more than one visit to repair" or "Did not have parts in stock", use loaner cars or rentals to get customers on their way, since it isn't perceived as multiple visits when the customer comes to pick up a rental or loaner.
Virtually all OEMs have allowances for dealers to operate a small fleet of loaners, and overnight repairs often allow for rental costs to be incurred as well. When operating lean, use these options to the fullest to prevent ill effects on CSI scores.
Have a Reliable Aftermarket Parts Source
CSI scores may only be applicable to warranty repairs but the same frustrations apply for retail repairs. Keeping these customers satisfied is how you keep them loyal until they start a new vehicle lifecycle. When OEM parts aren't available, offer an aftermarket option that can get them back on the road quickly. Partnering with an aftermarket parts supplier like PartsHawk.com that offers same-day delivery in many cases can be the solution you need for out-of-warranty repairs.
---
Did you enjoy this article from Jason Unrau? Read other articles from him here.
Be sure to follow us on Facebook and Twitter to stay up to date or catch-up on all of our podcasts on demand.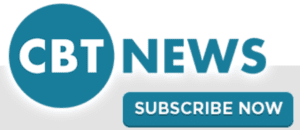 While you're here, don't forget to subscribe to our email newsletter for all the latest auto industry news from CBT News.