In 2019, according to Statista, the average US auto dealership recorded automotive service and parts sales of around 7.3 million US dollars. As an industry, new vehicle dealerships in the US raked in more than 120 billion US dollars in service and parts sales that year.
That's quite a bit of money, but there's much more business going to Amazon, local on-site mechanics, and independent shops. How can you compete in a rapidly changing market and keep your parts and service margins where you want them? Before considering some action steps, let's look at why consumers will sometimes go after inferior aftermarket parts and service.
What Dealers Are Up Against
"Dealers are Too Expensive." – Carole W.
Advertising Partner

Time magazine stated, "It's fairly common knowledge that it's more expensive to get a car serviced at a dealership as opposed to with a mom-and-pop mechanic. You can often buy their parts cheaper at the auto parts store than you can at the dealership parts counter."
A recent study found that on price, speed, customer convenience, quality of care — the perceived gaps between vehicle dealerships and their aftermarket rivals are closing. It could be argued that it's less expensive to service a car at your dealership, but perception is reality.
"Dealers take Too Long." – George M.
Many times, this is true. Take the following as an example:
An executive for an OEM took his car to the brand's dealership with express operations. But they didn't seem incredibly speedy. It took over an hour for the oil change that was supposed to be speedy – and they knew who he was. His comment was, "The problem sometimes with dealership express service is that the B team often is assigned to it, including junior trainee service advisors."
If you value your customers, you have to figure out how to help them, no matter what it takes. If you don't, they will go somewhere else.
"It Doesn't Matter Where I Go." – JaMarcus T.
Ideally, you have a reputation to keep. The customer needs to know that servicing at your dealership means parts are genuine and always manufactured to fit. But they should also realize you employ technicians specifically trained and certified to work on the car the customer brought in. It means that every technician possesses the same base knowledge and capability to repair issues according to the manufacturer's standards.
Bottom Line: There's More Money to Make
Hedges Company reports that "The US light-duty automotive aftermarket industry size is $282 billion in 2020, down about 8% from 2019 due to COVID-19."
Here are four options, out of many, you can use to help change consumer perception and compete with the aftermarket.
Comparison Charts
Visuals of your costs and time frames versus competitor costs and timeframes will go a long way towards changing consumer behavior. Perceptions are that a dealer takes too long and is more expensive than an independent shop or parts store. Providing a side-by-side comparison and then performing the work when you say you will provides an incentive for the consumer to trust their car to the expert. These can go in email communications, online, and your brick and mortar store.
Sell Your OEM Parts Online
If you can't beat them, join them. Selling auto parts online through your website or setting up an Amazon store can provide you with an additional revenue channel and help you compete with the aftermarket sales. Online auto parts sales are convenient for the consumer and cost-effective for the dealership to generate revenue through an additional channel that increases your profit growth goals.
Provide Realtime Video of the Car Service
Many independent and OEM service departments provide pictures of completed work, go one step further, and provide real-time video links of work in progress. In this time of inexpensive online cameras from companies like Wyze, it would be relatively easy to do an A/B test of this option. Having quick access to see how the service is going would increase consumer confidence in how the entire process works.
Car Pick Up and Delivery
You can either get the vehicle to the service or bring the service to the car. Tesla's doing it, and there are car service companies who'll be more than happy to do basic service at a consumer's home or business. How challenging do things have to get before you do the same? How prepared are you to pick up and deliver customer vehicles? Will you dispatch technicians to perform necessary repairs and maintenance? This customer experience will set you apart from dealer and aftermarket competition.
Start Somewhere
The situation the industry currently finds itself in isn't going to get any easier. If anything, consumers will want convenience through online orders and home delivery. Your customer will have even more concierge-type service expectations because society is currently training them to accept that. Considering how to work with those expectations now will put you ahead of the inevitable.
By changing what you've been doing in the past and reallocating resources to the consumer demand for better service, you can be even more successful in the parts and service business. It will require doing things differently, rearranging priorities, and building your business around the consumer needs instead of making them fit yours.
This change is necessary, and it can be done. The sooner you do it, the better.
---
Did you enjoy this article from Steve Mitchell? Read other articles from him here.
Be sure to follow us on Facebook and Twitter to stay up to date or catch-up on all of our podcasts on demand.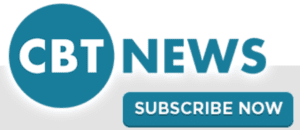 While you're here, don't forget to subscribe to our email newsletter for all the latest auto industry news from CBT News.