Today's Featured Interview: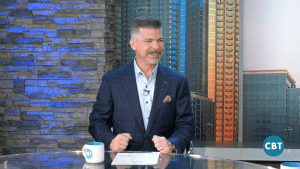 4 marketing moves car dealers should be making right now – Frank Lopes
Marketing is a key element of auto sales. Many dealers have reevaluated their marketing strategy with new budgets and new tools to reach more customers. We brought in Frank Lopes, vice president of Forrest & Blake Digital, host of Live with Lopes, and author of The Seven Minute Setup, to talk about what dealers need to be doing right now to improve their marketing efforts. Watch the full segment here.
Top Headlines:

The worst of the inventory crisis could be in the past for auto dealers. Auto plants have refilled their product pipeline, causing new-vehicle supply to vastly improve from the last few months. According to Cox Automotive, U.S. supply of available unsold new vehicles stood at 2.67 million on November 2. This was up from the beginning of October when the inventory was 2.54 million. Cox Automotive also found that inventory of pickup trucks remains tight but could begin improving in the near future. This week, GM and Unifor agreed on a new contract to add production of full-size trucks in its Ontario plant.
Although Ford's Mustang Mach-E hasn't landed in the showroom of dealerships yet, it's already gaining accolades for being one of the best eco-friendly vehicles entering the market. The Mach-E was awarded the 2021 Green Car as part of the Green Car Awards sponsored by the Green Car Journal. The GCJ is a long-time publication covering EVs, hybrids, and other zero-emissions vehicles. The Green Car Awards are approaching two decades of honoring the best electric and hybrid models on the market. Along with the Mach-E, the Polestar 2 won luxury green car of the year, the Jeep Wrangler 4xE won the green SUV of the year, and the new electric F-150 won the 2021 green truck of the year.
Honda announced that it will be launching new autonomous vehicles in the near future. On March 31, 2021, the automaker said it plans to launch autonomous driving technology into the Honda legend. Honda said the technology will monitor its environmental conditions, alerting the driver to take over if conditions aren't satisfactory. The race to build autonomous vehicles has ramped up for every automaker as Tesla, GM, Mercedes, and more have poured large investments into achieving complete self-driving technology.
As November rolls on, many auto dealers are looking ahead to Black Friday, a day that could spark buying interest from new car shoppers. According to U.S. News & World Report, automakers are preparing to offer some of the best retail deals on the market. Among the best deals are a host of new sedans including the Mazda3, Toyota Camry, Hyundai Sonata, and BMW i3, all of which can be financed at 0% for 60 months.
News Stories & Opinion:
New car inventory levels starting to normalize
Dealers can start to breathe a little easier as new vehicle inventory levels continue to rise. Cox Automotive's vAuto Available Inventory data shows that new vehicle supply has pulled out of the toughest part of the crunch since the pandemic began. Despite being in a better position than the past several months, new car inventories are still well below the same time last year. Read More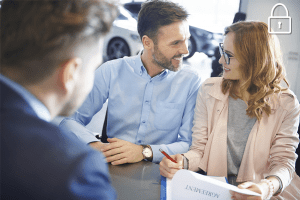 How to Streamline the Claims Process for Service Contract
No dealer wants a Vehicle Service Contract (VSC) Audit. It will most definitely result in chargebacks or penalties to the dealership. The best way to avoid issues and to save time on VSC repair approvals is to play things by the book, and document your work. The fewer red flags associated with your repairs, the faster you will get repair approvals and the less likely an audit will be for your dealership. Read More
---
Did you enjoy today's automotive newscast? Please share your thoughts, comments, or questions regarding this topic with host Jim Fitzpatrick at jfitzpatrick@cbtnews.com.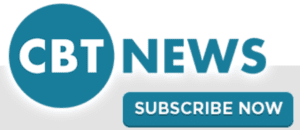 Be sure to follow us on Facebook and Twitter to stay up to date or catch-up on all of our podcasts on demand.
While you're here, don't forget to subscribe to our email newsletter for all the latest auto industry news from CBT News.