Today's Featured Interview: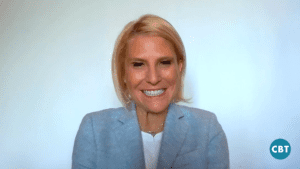 How the automotive retail buy/sell market finished up 2020 – Erin Kerrigan
Kerrigan Advisors, one of the nation's top buy/sell firms in automotive retail, recently released their 2020 Kerrigan Index Year-End Review. On today's show, founder and managing director of Kerrigan Advisors, Erin Kerrigan discusses how the index performed in 2020 and what it could mean moving forward in 2021. As many know, it ended up being quite a remarkable year for auto retailers despite challenges from the COVID-19 pandemic. The Kerrigan Index, which is comprised of the seven publicly traded auto retailers, outperformed the S&P 500. The Index ended the year up over 30%, whereas the S&P 500 was only up 16%. However, Kerrigan reminds us that this doesn't tell the whole story. Watch the full segment here.
Top Headlines:
This week, President Joe Biden promised to replace the entire government fleet with electric models. On Monday, Biden said, "the federal government owns an enormous fleet of vehicles, which we're going to replace with clean electric vehicles made right here in America made by American workers." White House officials wouldn't comment on the amount of time it would take to replace the fleet, as it currently consists of over 650,000 vehicles.
The tenure of AIADA Chairman Jason Courter is coming to a close. Before Courter's time as Chairman concluded he wanted to write one last parting message to dealers across the country. In his final note, the courter looked back on the challenges of the last 12 months and how the pandemic has changed the industry. He also noted that he believes the industry is on the brink of a bright new era with the COVID-19 vaccine currently being distributed and the association's ability to adapt and survive through trying times. Steve Gates, owner of Gates Automotive Group will be filling the role of AIADA chairman for 2021.
Can EVs save the muscle car industry? Dodge CEO Tim Kuniskis believes so. In an interview with CNBC, the CEO said that the days of 6.2-liter V-8 engines are numbered due to tightening fuel economy requirements. This will eventually bring an end to the auto brand's infamous Hellcat models that are primarily known for their supercharged V-8 engines that crank out more than 700 horsepower. However, Kuniskis also sees EVs as a way for muscle cars to make a comeback. He predicts this will occur once EV technologies come down in price and become more mainstream. While Dodge doesn't currently have any electric models, that is expected to change under the new direction of Stellantis.
On Tuesday, Hyundai said it expects sales in the U.S. to surge this year. The automaker is confident that the launch of new electric cars and SUVs will help carry momentum from Q4 of 2020, when the company reported its best quarterly profit in over three years. On sales, the automaker said it expects a 12% jump in the North American market.
News & Opinion: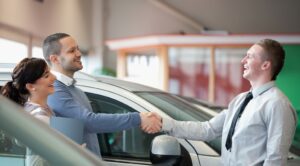 Customer satisfaction reaches new heights as online processes advance
Many of us are quick to groan and sigh when tasked with going to a car dealership, but could car buying actually be enjoyable? Cox Automotive released a report on Monday hinting that the process of car buying may gradually become less miserable. According to the Digitization of End-to-End Retailing (DoEER) study, car-buying satisfaction has been rising in the past few years and its pace did not slow down in 2020. Digitization has undoubtedly played a pivotal role in this shift, and Cox has found that dealers understand the online sales process is going to expand even more in the coming years. For various reasons, many dealerships have consistently been hesitant to upgrade to the latest digital retailing tools, but COVID-19 quickly gave them little choice. Last September, Sharon Carty of Car and Driver noted that the pandemic has forced dealers to "embrace technology and put buyers first.  Read More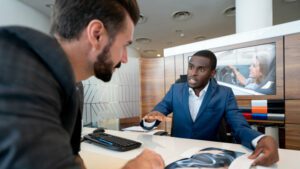 All-time high new vehicle prices a reason to emphasize F&I products
As CBT News reported previously, the average new vehicle listing price broke though the $40,000 ceiling in December 2020. Throughout the year, average term length increased by a month from 76 to 77 months, monthly payment climbed from $638 to $653, and, most notably, the amount financed skyrocketed almost $5,000 from $38,614 to $43,419, according to Edmunds data. Despite the APR dropping by 2.6% and total interest paid thousands less, it's a perilous situation for some car buyers. The problems they face down the road are negative equity in their vehicle loan along with coinciding car payments and vehicle repairs. Read More
---
Did you enjoy today's automotive newscast? Please share your thoughts, comments, or questions regarding this topic with host Jim Fitzpatrick at jfitzpatrick@cbtnews.com.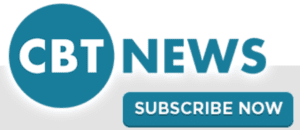 Be sure to follow us on Facebook and Twitter to stay up to date or catch-up on all of our podcasts on demand.
While you're here, don't forget to subscribe to our email newsletter for all the latest auto industry news from CBT News.