The strain of the coronavirus undoubtedly shook up the auto industry in 2020, but things have slowly been turning around since the middle of the year. Last Thursday, Cox Automotive released its report on new-vehicle inventory, which appears to have continued stabilization while also showing average listing prices of over $40,000. More specifically, vehicle inventory is at 3 million with an average 70 days' supply and the average list price is $40,684.
In the early months of the pandemic, new vehicle inventory supply saw a huge spike due to dealerships being shuttered, therefore drastically reducing the number of customers out looking for a new vehicle. While the current inventory of about 3 million is a potential sign of recovery, it is still quite low compared to 3.59 million vehicles last year at this time. While sales have fortunately started to rebound after taking an early- to mid-2020 plunge, Paul Einstein of Forbes reports that lower inventory means consumers seeking great deals on new cars are unfortunately "finding fewer than expected because of the shortage of new car inventory on dealer lots."
Einstein reported a recent snag to recovery is a shortage of computer chips, which is reducing the number of produced vehicles and therefore affecting new inventory availability. Of course, the shortage has quite a stressful impact seeing as newer vehicles have more computerized parts and chips are used in many more components of the cars (e.g., seats, windows, entertainment systems) than older vehicles. 
Thursday's report notes that the days' supply dropped to an average of 70 from 75 from the previous month. Luxury brands currently have a lower day's supply, with Lexus at 33 and Mercedes-Benz at 44. FIAT has the highest days' supply, totaling 149. Trucks and larger SUVs are seeing lower stock than other vehicles, with midsize pickups at 49 days' supply and full-size trucks at 53 days' supply. GM and Chevrolet both have large SUVs with days' supply under 45. 
Cox Automotive economist Charlie Chesbrough noted that, "Available supply has been rising, but so have sales. The combination keeps days' supply stable." He added that "the market is on sound footing to start 2021" due to stronger sales activity in late December as well as additional stimulus checks possibly coming to consumers. 
The report also noted that list prices have continued an upward trend, reaching an average of $40,684 by the end of 2020. Luxury vehicles and non-luxury vehicles reached average listing prices of $59,137 and $37,006, respectively. 
Of course, how supply chains will play out this year is unknown, as we saw quite a lot of volatility last year with global shutdowns and various domestic lockdowns in the U.S. Some automakers fared better than others, but some have had to cut back on staff as well as production, both nationally and internationally, and this has had a devastating effect on them. 
While things are still uncertain, the National Automobile Dealers Association (NADA) predicts new vehicle sales will reach 15.5 million units, which is a 7.2% increase from 2020. This is reportedly due to a potential "economic boom" in Q3 and Q4 when Americans can hopefully return to work and subsequently afford new vehicles, interest rates are (presumably) lower, and consumers are still choosing to use their own vehicles as opposed to rideshare options. 
---
Did you enjoy this article from Kimberly Hurley? Read other articles from him here.
Be sure to follow us on Facebook and Twitter to stay up to date or catch-up on all of our podcasts on demand.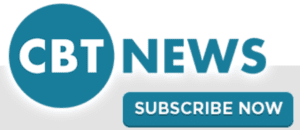 While you're here, don't forget to subscribe to our email newsletter for all the latest auto industry news from CBT News.