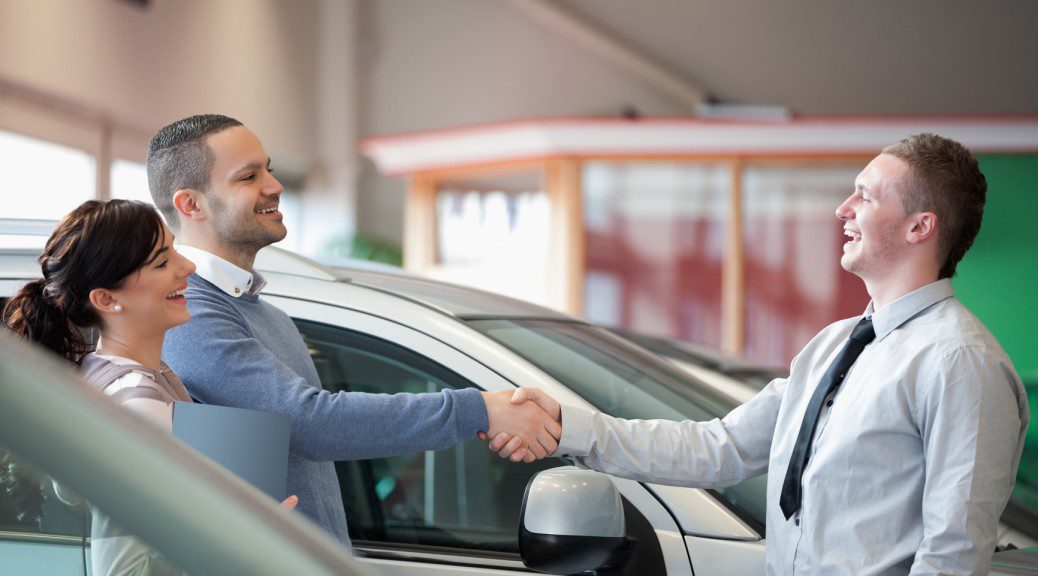 Many of us are quick to groan and sigh when tasked with going to a car dealership, but could car buying actually be enjoyable? Cox Automotive released a report on Monday hinting that the process of car buying may gradually become less miserable. According to the Digitization of End-to-End Retailing (DoEER) study, car-buying satisfaction has been rising in the past few years and its pace did not slow down in 2020. Digitization has undoubtedly played a pivotal role in this shift, and Cox has found that dealers understand the online sales process is going to expand even more in the coming years. 
For various reasons, many dealerships have consistently been hesitant to upgrade to the latest digital retailing tools, but COVID-19 quickly gave them little choice. Last September, Sharon Carty of Car and Driver noted that the pandemic has forced dealers to "embrace technology and put buyers first." Cox found that 69% of franchise dealers added some sort of digital sales tool in 2020, which has increased customer satisfaction and also helped dealers realize how much of the car selling process can be done remotely. 
Let's face it: Technology makes things easier. Digital tools can help customers avoid the arduous task of spending hours at a dealership and feeling pressured. In fact, a significant amount of car buyers – about 86% – feel that the largest benefit of digital retailing is the time it saves them from having to physically go into dealerships.
Cox's Isabelle Helms stated that "car buyers have never been happier" and that customers "have long asked for a process that is more efficient and requires less time at the dealership." Sitting in a cubicle in a dealership signing dozens of documents can be overwhelming and stressful, but digital e-sign technology is alleviating the burden and allowing consumers to read and sign at their own pace. Streamlining the car buying process can certainly save time for customers, but it also leaves time for dealers to do other paperwork, pursue additional leads, and assist other in-store visitors. 
Monday's report indicated that only 1 in 3 franchised dealerships have the option to complete the entire car buying process online, but that 74% of dealerships reported their customers' usage of digital tools has increased in the last year. This includes customers looking for deals, using a monthly payment calculator, and – perhaps most of all – researching how much the final price of various cars would be. Between 2017 and 2020, Cox found that the percentage of buyers wanting to finalize vehicle prices online jumped from 25% to 40%. 
While some dealers have resisted the digital shift in the past, Cox reported that 80% of franchised dealers they surveyed for the study said they "plan to offer even more parts of the purchase process online in the next 1-2 years." Along those same lines, 75% of dealers "agreed that they would not be able to survive in the long run without adopting digital retailing tools and moving more of their sales process online."
Of course, physical dealerships are not disappearing anytime soon. While Cox reports the average number of dealerships car buyers visit when looking for a new car has dwindled to two (as opposed to 2.7 five years ago), consumers still like to visit them for test drives and assistance with today's technologies and all of the features that newer vehicles offer. Many customers from older generations also prefer the classic signature with a handshake, so dealerships likely aren't going to be obsolete soon. 
Ultimately, striking a balance between in-person sales and digitization will be a continuing task for dealers, but Cox's report makes it quite clear that dealerships are going to have to continue upgrading to the latest digital tools to keep customers happy.
---
Did you enjoy this article from Kimberly Hurley? Read other articles from him here.
Be sure to follow us on Facebook and Twitter to stay up to date or catch-up on all of our podcasts on demand.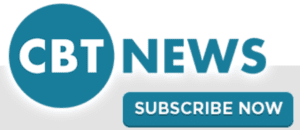 While you're here, don't forget to subscribe to our email newsletter for all the latest auto industry news from CBT News.