Today's Featured Interview: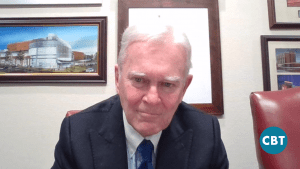 How to build a strong culture at any car dealership regardless of size or volume – John F. Bergstrom
With 16 dealerships named to Automotive News' 'Best Places to Work', Bergstrom Automotive had the most dealerships to make the list. On today's show, we're pleased to welcome John F. Bergstrom, Chairman and CEO of Bergstrom Automotive, a Wisconsin dealer group comprised of 30 stores, representing every volume brand sold in the U.S. He discusses what it takes to build a strong culture at any dealership regardless of size or capacity. Watch the full segment here.
Top Headlines:
Tech juggernaut Apple is entering the automotive industry. Reuters first reported that the company is moving forward with self-driving car technology and is targeting 2024 to produce a passenger vehicle that could include its own breakthrough battery technology. Apple first started working on automotive innovations in 2014 through Project Titan, in which the company designed its own vehicle from scratch. However, the project was set to the side as the company focused its efforts on other technologies. With the project returning to the table, Apple is taking a different approach from its competitors at Waymo. Instead of building a self-driving taxi, Apple is focused entirely on self-driving personal vehicles. The company has not made any formal announcement of the plans and Apple declined to comment on any future products.
This week, Congress passed a $900 billion COVID-19 aid bill to assist households, businesses, and funding for vaccine distribution. The bill does exclude some key desires of both political parties. For Republicans, the bill excludes their priority of liability protection for businesses and other entities. For Democrats, the bill left out aid for state and local funding. The legislation was authorized as a second round of economic-impact payments, following the checks Americans received back in the Spring and Summer. The bill also includes $20 billion for economic injury disaster loans, and businesses that received PPP loans would be able to take tax deductions for the expenses covered by forgiven loans.
Tesla's direct sale loophole in the state of Michigan is safe for the time being. The bill to prevent the EV maker from selling directly to consumers didn't receive a vote in the state's Senate before the end of the 2020 session. Tesla and other EV makers have been able to work around laws set in place to protect dealers from automakers selling directly to consumers. Earlier this year, Tesla reached a settlement with Michigan to allow direct sales and service for vehicles. However, the Michigan Auto Dealers Association has pushed legislation to close the loophole in a new bill. While the Michigan House approved the bill, the state Senate didn't vote on the bill before the session ended. Therefore Tesla, Rivian, and Lucid will all be able to exploit the loophole in 2021 until the bill is revisited in next year's session.
Chevy Chase, once again took on the famous role of Clark Griswold in the new Mustang Mach-E commercial. The new ad recreates an iconic scene from the beloved film National Lampoon's Christmas Vacation. In a news release, Chase said, "it's great to be back for another Christmas with my on-screen family and its rotating assortment of kids – and I have Ford and the Mustang Mach-E to thank for paying me to do it." Chase joked about the new EV saying that he's 85% confident the new Mach-E won't cause any blackouts in your neighborhood when you plug it in. The commercial aired last night during the SNL Christmas special.
News & Opinion: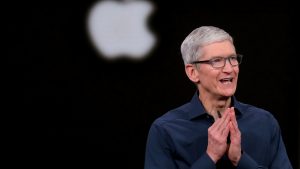 Sources say Apple targeting 2024 to release their own electric car
Reports from Reuters indicate that Apple's foray into the automotive industry may not be dead after all. Sources told Reuters that Apple has their sights set on producing an electric car by 2024, and it will feature unique battery technology for exceptional range and stability. The international company has been working secretively on autonomous driving and vehicle tech since 2014 with an initiative known as Project Titan. There are no public details about the auto branch nor any developments, but the unnamed sources suggest that Apple is further along with development than they let on. Read More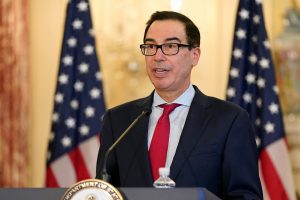 Congress passes second stimulus package
On Monday, Congress was under enormous pressure to push through another stimulus package that would bring relief to businesses and individuals as the COVID-19 pandemic continues to shutter businesses and impact individuals in devastating ways. The House and the Senate have finally agreed to a $900 billion package that will, fortunately, keep the government from a shutdown and provide assistance to Americans and their businesses. This amount is a sharp decrease from the $2.2 trillion stimulus package that was approved in March but will still help Americans pay some bills. Read More
---
Did you enjoy today's automotive newscast? Please share your thoughts, comments, or questions regarding this topic with host Jim Fitzpatrick at jfitzpatrick@cbtnews.com.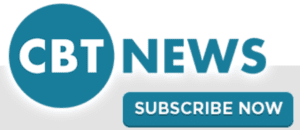 Be sure to follow us on Facebook and Twitter to stay up to date or catch-up on all of our podcasts on demand.
While you're here, don't forget to subscribe to our email newsletter for all the latest auto industry news from CBT News.