You use valuable KPIs to track the success of your service department, but how is your service advisor stacking up? As the head over what's happening between the customer and the technicians, it's essential that your team is operating as you desire. Otherwise, there will be a huge breakdown, causing a reduction in profitability. You must know how to measure your service advisors' success if you want to keep getting ahead.
Let's look at four ways to measure how the service advisor is doing. With these benchmarks in place, you can figure out who is failing and who continues to outperform.
1. Repair orders per advisor vs. quoted repairs
This might seem like the most obvious metric to use, but many service departments overlook it. A service advisor can write quoted repairs all day long, but if they aren't turning it into sales, there's something wrong.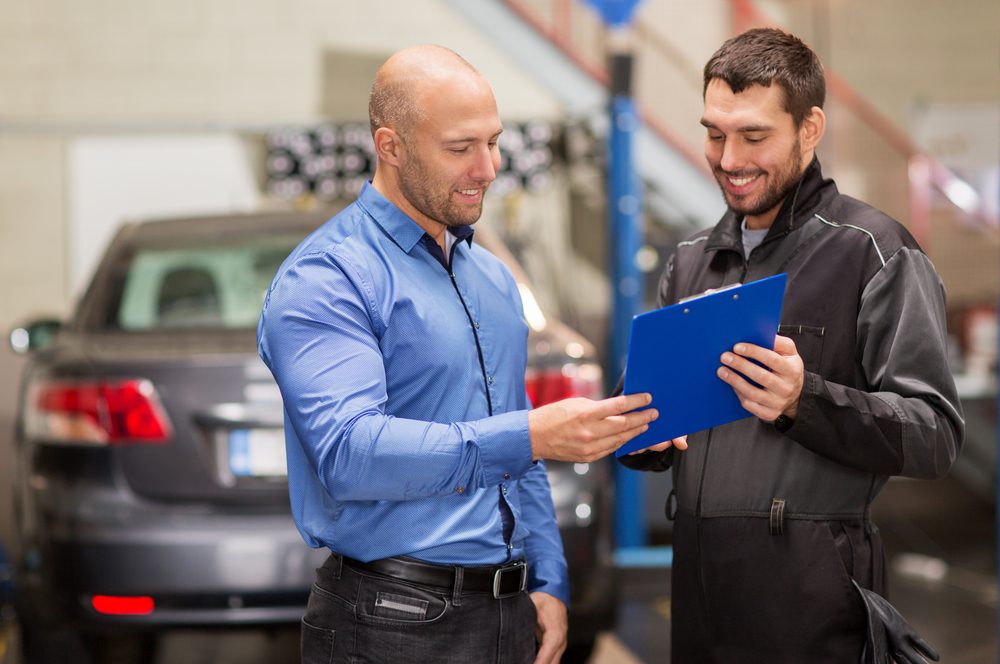 This ratio shows you how well the service advisor can convert their quotes into sales. It also helps you determine if the service advisor is writing too many repair orders, causing a bottleneck in the shop, or too few orders, which leads to technicians with time on their hands.
2. Hours sold with each repair order
This metric shouldn't just be used for advisors, but it is a valuable one to discuss. With this data, you can determine if your advisors are discounting customer prices, cherry-picking any of the orders, or mishandling any repairs.
To figure this out, take the labor sales divided by the repair order count. Once you have this number, divide it by the effective labor rate to get your hours per repair order. Some reporting options already tally this up.
3. Add-ons during the sale
The service advisor's job goes beyond simply explaining to the customer what needs to be done. It's also important that these workers understand what services can be paired together and what should be recommended.
When upselling is done correctly, everyone involved wins. This isn't a matter of ripping off a customer, but more importantly, providing exactly what is needed at the time. Evaluate how well your advisors are doing with the add-ons. If need be, provide more training to get them on board.
4. Customer retention/satisfaction
These two metrics go hand-in-hand with one another. Your service advisors are responsible for providing a top-notch experience to the customer. If they are rude or become too pushy, you are going to know about it through the customer reviews. However, you should watch some interactions to gauge where your advisors are at ahead of time. After all, if you can head off potential problems, it could help save your reputation.
When everything is running smoothly in the service department, your customers will continue coming back to you over and over again. You won't struggle to maintain relationships with them because the bond has already been established.
Measure how well your advisors are retaining customers by looking at the number of clients who schedule another appointment before leaving. You can also look at how many emails or texts to schedule, have gone unanswered.
How do you measure success?
Edmunds backs up that the service and parts department makes up nearly 50% of the average dealership's profits. Considering this, you know how important it is to have a smooth-running service department. It can make or break the dealership, which is why you must focus heavily on the job that your service advisors are performing. It doesn't take long to evaluate where they stand, but the time spent creates a domino effect of revenue
---
Did you enjoy this article? Please share your thoughts, comments, or questions regarding this topic by connecting with us at newsroom@cbtnews.com.
Be sure to follow us on Facebook, LinkedIn, and TikTok to stay up to date.
While you're here, don't forget to subscribe to our email newsletter for all the latest auto industry news from CBT News.