Do members of Gen Z want a car? According to a new vehicle ownership study by MaritzCX, the answer is yes. This segment of the population that's currently up to 25 years of age may be slightly less likely to want to own a car than Xennials and Millennials, but the dream of vehicle ownership is still in mind.
Their priorities are different than older generations, however, and that can change how the dealership needs to cater to this demographic in the process. 
What Generation Z is Looking For

According to the research by MaritzCX, Generation Z car buyers are hot on two factors above all else. They are driven by fuel efficiency, most likely as they've been raised in an era where environmental awareness is a common headline in the news. And they prefer cars over sport utilities and pickup trucks. 
Related: Does Gen Z Really Prefer to Buy Online?
The Sales Breakdown
The numbers are heavily weighted to support Gen Z vehicle segment choices. Of 1,061 car buyers that were surveyed in this age group, only out of five vehicles were pickup trucks or SUVs. The other four in five choices were passenger cars. It broke down further like this: 
41.1 percent of Gen Z vehicle purchases were compact cars.

14.7 percent of buyers chose midsize sedans.

11.6 percent opted for the smallest passenger cars in the subcompact car category. 
Ford Motor Company futurist Sheryl Connelly said in an interview with NPR, "They [Gen Zers] don't necessarily see that their vehicle is going to be a status symbol. In fact, they're really savvy customers and can be quite frugal."
Driving the Ride Sharing Movement
Car ownership isn't seen as an achievement for many in the Gen Z population but rather a means of transportation. Unlike Gen X and Millennial drivers, the emotional connection with the driving experience and the vehicle don't run nearly as deep, on average.
The feeling that cars are simply a mode of transportation leads to a boom in ride sharing usage. Gen Zers are happy to take a Lyft or an Uber for routine rides, buoying the ride sharing industry. Not only are they able to get by without car ownership, but the time spent in-vehicle can be used for productivity. It's a trend seen in business executives for decades, and points to time awareness this younger generation has. 
How It Affects Dealers
For automotive retail, the upcoming generation will become a rather dominant presence in a short time. The youngest of Generation Z was born in 2012, meaning many won't be of driving age for almost a decade.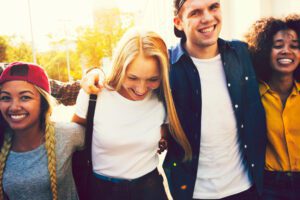 Dealers need to be aware of the driving factors for this generation and be prepared to present the right vehicle at the right price point to be relevant. That starts with asking questions to discover the buyer's needs and wants, just like the start of every sale.
Although small cars are less common for carmakers, dealers can appeal to Gen Z buyers by carrying a range of subcompact through midsize passenger car models.
And since fuel efficiency is a key motivator, green models in the various car categories will likely become popular. Hybrid models that combine low-displacement gas engines with electrification for better fuel economy and fewer gas station pitstops, as well as fully-electric compact cars, could be marketed to younger generations effectively.
Related: How Gen Z Changes the F&I Approach and Tips on How to Adapt
---
Did you enjoy this article from Jason Unrau? Read other articles from him here.
Car Biz Today, the official resource of the retail automotive industry.
Be sure to follow us on Facebook and Twitter to stay up to date or catch-up on all of our podcasts on demand.
While you're here, don't forget to subscribe to our email newsletter for all the latest auto industry news from CBT News.