If you live in Southern California, you may have noticed a new type of text message from candidates during the recent political season. It may have gone something like this, "Hi [Your Name], we wanted to make sure you're OK during this time we all face. Do you need any help? For updates, visit [RandomPoliticalCandidate].com/help." If you were willing to respond with a message or concern, the reply would have been, "Glad you are OK, and thx for letting us know!"
This show of empathy is an approach to figure out how to optimize engagement in the new normal. How do you reach out to people when you can't show your smile and can't shake hands or even see them?
And if work is now in a virtual environment, how can a conversation start without coming across as disingenuous? It may seem like a massive challenge that's ahead of you. However, it is our reality and hard to pivot from the comfortable ways of the past into the future's temporary challenge.
Let's quickly embrace some actionable growth opportunities.
Learn More About Your Owner Base
Start small with useful customer data. Since you may have more time on your hands, spend time with the data, and see what it's telling you about each customer. Set up a content plan and deployment schedule to do a monthly email that evokes a response back and not just a self-serving marketing message. If you're not going to be in front of your customer physically, then be in front of them mentally and let them know you're thinking about them.
As a starting goal, take 100 customers and focus on what you want as an outcome. Monitor the response you get back and identify the top 5 dealership use situations that will benefit your customers. Then develop plans to implement those solutions to the 100 customers as an A/B Test.
Grow Your Empathy Skills
Everyone is starting to rightly focus on computer AI. However, according to a recent IDC webinar, customer experience beat out data programs, software development capabilities, and workplace transformation on enterprise agendas. In IDC's recent COVID-19 Impact on IT Spending Survey, 72 percent of C-level executives said that creating empathy with customers at scale is significantly more important than other initiatives.
How might that work for you? There may be another work slowdown in some areas of your dealerships. Instead of furloughing those groups, create a cross-functional Empathy Team of vocal, positive, change-oriented employees to set up a positive feedback loop program for consumers.
Listen to your employee's specific needs and what they think are your customer's needs. From that information, create personalized experiences that make your customer feel like they're more than just an oil change. Possible ways to create value and empathy for the customer are:
Simplifying the customer experience.
Reacting to shutdowns in real-time.
Predicting customer needs ahead of time.
In a business version of 'Pay it Forward', and in sympathy with struggling customers, some companies have even continued to provide services when payments aren't possible. Could you do that with oil changes or parts for one month? Or can you brainstorm something else? Doing a form of this will not only get you good press; it will give you higher brand loyalty. It's a short-term solution with long-term benefits.
Experiences Count and It's Not About You
We are sometimes painfully aware that customer expectations continue to rise. By providing good experiences and services, we create better brand loyalty. And what success we gain from this is dependent on where we put our focus. If the focus is only on our dealership, we're missing the point of why we're in business. But if the focus is on our customers and what we can do for them, their positive experiences will increase because their expectations are being exceeded. Then our business will grow. This loyalty solidifies the positive feedback loop and be a part of helping your dealership weather the storm.
There's no hiding the fact that change is hard but it's very important to embrace new ways of optimizing customer engagement during this new year. And it has to start and end with our customer.
You can be successful and Zig Ziglar's famous quote can be your dealership's mantra of empathy during this turbulent time: "You can have everything in life you want, if you will just help other people get what they want."
---
Did you enjoy this article from Steve Mitchell? Read other articles from him here.
Be sure to follow us on Facebook and Twitter to stay up to date or catch-up on all of our podcasts on demand.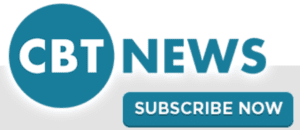 While you're here, don't forget to subscribe to our email newsletter for all the latest auto industry news from CBT News.