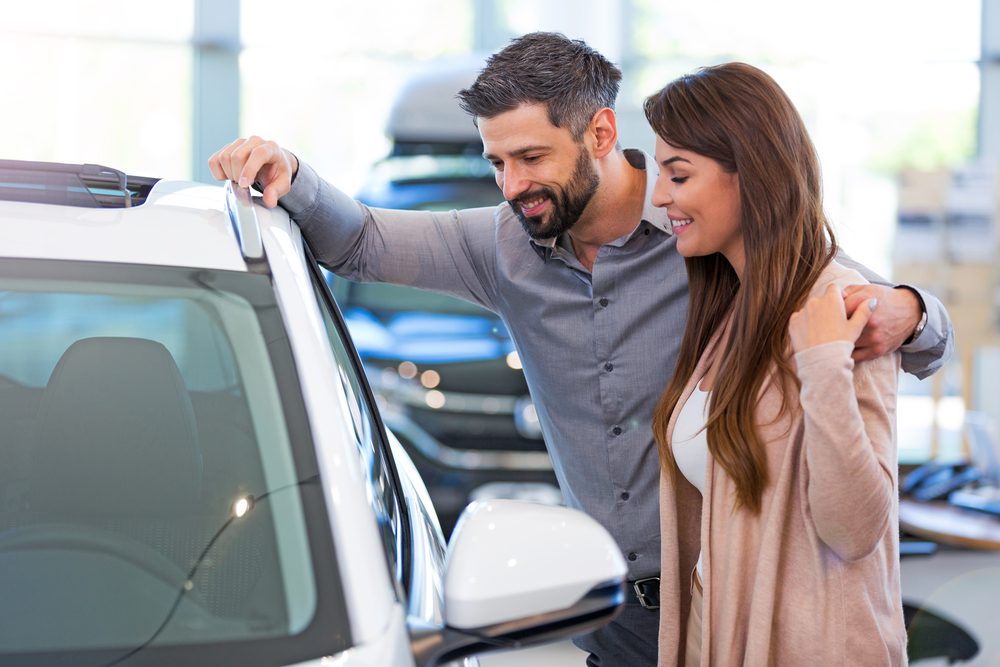 JD Power and LMC Automotive have released their sales forecast for the month of February, and it appears the recent supply and pricing trends we have been seeing throughout the past few months will continue. Dealerships are still feeling the impact of reduced new vehicle inventory due to supply chain disruptions, but record-high prices and increasing dealer profitability also remain. The joint forecast indicates dealers should expect this trend to continue into the month of March.
February Metrics
Sales and prices of new vehicles have continued to be a hot topic in the auto industry, with consumers still making purchases despite high prices and low incentives. Retail sales are expected to decrease 5.7% from February 2021, and non-retail and retail transactions combined are expected to drop over 11% year-over-year, ending up at 1,057,300 units.
Despite the projected decrease in sales, the average price of a new car is expected to stay high, ending up at $44,460. This is just shy of the all-time record of $45,283, which we saw in December of 2021. Overall, total new vehicle sales are expected to end up costing consumers $41 billion, which is an increase of over $4 billion year-over-year. Sales of new trucks and SUVs are remaining strong and are expected to make up almost 79% of sales for the month.
JD Power executive Thomas King touched on the ongoing inventory shortages, saying that "the new-vehicle supply situation is not displaying signs of near-term improvement" and that "sales in February are being determined by the number of vehicles delivered to dealerships rather than reflecting actual consumer demand." He added that in February, "nearly 53% of vehicles will be sold within 10 days of arriving at a dealership," with the average number of days vehicles spend on a dealer's lot totaling 20. This is in stark contrast to last year, when this number was 54 days. 
The joint forecast indicates the seasonally adjusted annualized rate (SAAR) for new vehicle sales will land at 14.1 million units, which is 1.7 million units less than February of 2021.
King said high vehicle prices are continuing to benefit dealers, projecting that profit-per-unit for February will total slightly over $5,000. He further stated that "the gains in per-unit profit are offsetting the drop in sales volume as the total aggregate retailer profit from new-vehicle sales is projected to be up 117% from February 2021, reaching $4.6 billion." Also, incentives are continuing to be nearly non-existent, with incentive spending projected to drop to $1,246 for the month.
Perhaps one of the largest changes between February 2021 and 2022, King said, is a 93% increase in average trade-in equity. The forecast projects that average trade-in equity will total over $9,600, and this trend will consequently keep used vehicle prices high as well. In addition, he said interest rates for February will likely rise to 4.28% and the average monthly payment will be $668, which is a $71 increase compared to February 2021. 
What It Means
King said these trends within the auto industry will likely continue into the coming months, indicating that, "What we're seeing in February – sales being constrained by available inventory – is expected to continue in March." He said that some manufacturers may feel negative impacts from supply chain issues and various "production outages" more than others, meaning inventory will remain tight so "prices and per-unit profitability for retailers and manufacturers will likely remain healthy."
Overall, dealers should plan for the continuance of reduced inventory, high profits, near-record high prices, and very few incentives. 
The auto industry will also need to diligently monitor the growing tensions between Russia and Ukraine. LMC Automotive executive Jeff Schuster said the conflict will cause a negative impact on the industry, stating that "rising oil and aluminum prices will likely affect consumers' willingness and ability to purchase vehicles, even if inventory improves." He added that the recent forecast included "significant" downgrades to account for the escalating tensions overseas.
The auto industry has already been impacted by the conflict, as Reuters reported last week that various automakers including Volkswagen and Renault were already planning on pausing production at some of its manufacturing plants in response to the situation.
---
Did you enjoy this article from Kimberly Hurley? Read other articles on CBT News here. Please share your thoughts, comments, or questions regarding this topic by submitting a letter to the editor here, or connect with us at newsroom@cbtnews.com.
Be sure to follow us on Facebook and Twitter to stay up to date or catch up on all of our podcasts on demand.
While you're here, don't forget to subscribe to our email newsletter for all the latest auto industry news from CBT News.