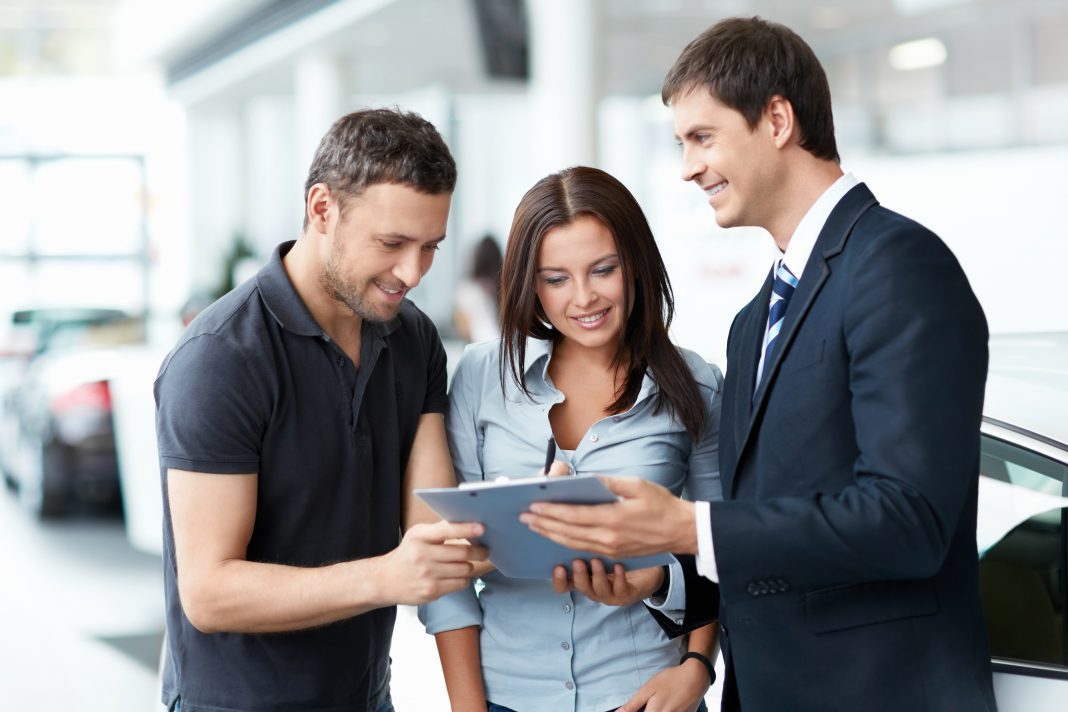 Digital devices have helped usher in a change in how auto dealerships determine marketing plans. The national experience over the past year has pushed dealerships towards a need for a more comprehensive digital strategy, but is it all working? For example, broad-stroke digital marketing isn't always measurable but, with geofencing, you can measure your marketing strategy effectiveness down to the foot traffic it drives.
What is it?
Geofencing puts a virtual fence around an actual geographic area. It can be around your dealership, competitor's dealership, a specific location in a car show, or any point you desire. This type of specificity is more precise than geotagging based on zip codes.
If your tagged customer enters into that defined area, they'll have the option of receiving a push notification on their phone. Those notifications can include personalized offers that entice them to visit your dealership.
How does it work?
Like any digital marketing vehicle, your success will be based on your digital marketing campaign strategy. But an example could be:
You set a geofence around your competitor's dealership.
When people arrive at the dealership, they enter the geofence and become tagged and begin seeing ads for what you're offering.
You can show the offers for your choice of days based on how long they may be in-market.
If that person comes to your dealership, then they're considered and tagged as a conversion.
You'll be able to judge the success of your promotional campaign based on the number of customers who saw the offer compared to the number who arrived at your dealership.
What's in it for my customer?
The customer potentially receives an immediate benefit. It's easy to use geofencing for offers and discounts on your vehicle inventory. But the potential goes much further than that.
If you know that around month 36, your customers are shopping for tire replacements at a local tire shop, you can geofence that area and offer them the same tires at a discounted price for a limited time visit. Or, if you know your customers are frequenting a specific restaurant, you can offer them a loyalty discount off of their dinner. You'll be able to measure both of these offers for their effectiveness. The increase in brand awareness for the customer and goodwill are endless as much as they are immediate.
What's in it for my dealership?
There are many benefits of geofencing, such as lower CTR and the ability to adapt, but we'll look at a couple of other benefits.
Potential to drive immediate foot traffic.
Precise measurement.
 No one has to tell you of the challenge presented with some of your marketing. You're often not sure if the person is responding to you or your OEM'S ads. For all you know, they may be stopping by because they were out for a drive, and it had nothing directly to do with your marketing. Or at least it wasn't something that they could attribute or be measured.
With geofencing, you don't throw your ad out and guess that it works to drive traffic. Instead, you'll have a specifically attributable response that helps you see metrics like:
The type of audience.
The time of day that the offer is most effective.
The offer's ability to drive immediate traffic.
Marketing messages can even be tested on a small scale with geofencing to determine their effectiveness before implementing them in a larger and more expensive plan.
But wait, there's more
The benefits of geofencing also include speed to market with variable messaging and A/B tests. By using data, you'll be able to pivot with the messages that work best quickly.
You'll also be able to quickly turn off fences that aren't working and broaden those that are. Plus, as you change your reach, you can quickly increase your frequency in specific areas served. All the time, you'll be able to receive detailed data on what works and what doesn't work without any questions, third-party interpretations, or doubt.
Reaching your customer at the right time, right place, and the right offer is something that we couldn't do decades ago. But today, not only can it be done, but you can see if it works and put a value on the ROI.
---
Did you enjoy this article from Steve Mitchell? Please share your thoughts, comments, or questions regarding this topic by submitting a letter to the editor here, or connect with us at newsroom@cbtnews.com.
Be sure to follow us on Facebook and Twitter to stay up to date or catch-up on all of our podcasts on demand.
While you're here, don't forget to subscribe to our email newsletter for all the latest auto industry news from CBT News.