The idea of flying cars has occupied humankind's imagination for more than a century, with the
1917 Curtis Autoplane
being one of the earliest examples. Subsequent decades revealed other attempts at merging automobiles and aircraft, but commercial success never took off, literally. However, technology has a way of making the impossible possible. Today, the once far-fetched idea of flying cars inches toward reality. 
Flying cars at the Detroit Auto Show
The resurrected North American International Auto Show created a showcase for several flying car startups, giving these efforts credence and greater public exposure. Of course, show organizers were only too happy to fill the vast halls of the Huntington Place convention center.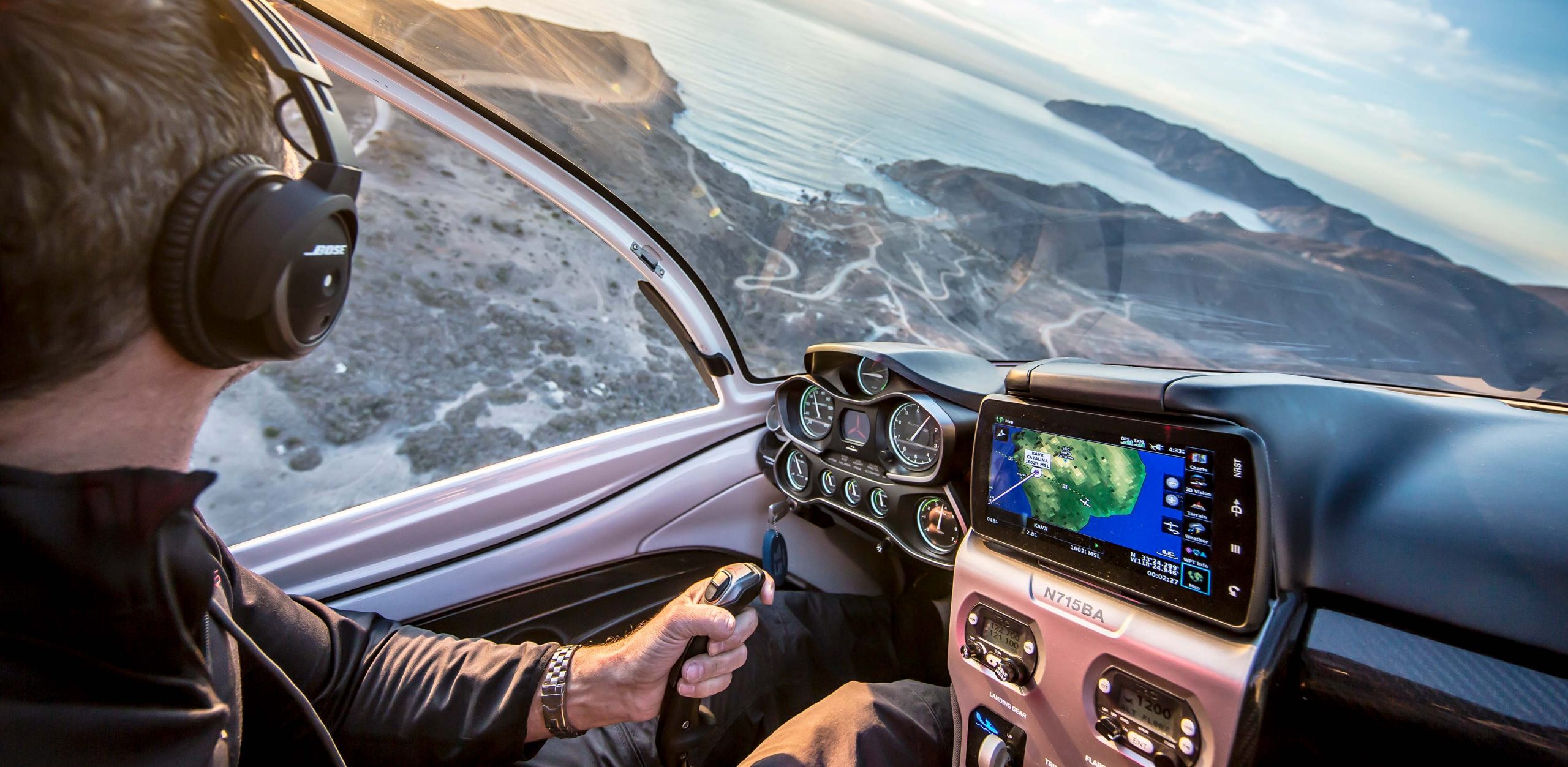 Attendees saw air mobility companies at different stages. Some firms, like Airspace Experience Technologies (ASX), presented proof-of-concept vehicles, while others, such as ICON Aircraft, are taking orders and delivering products.
Still, there are very different types of flying vehicles. ASX's concept is a shuttle-type approach that uses multiple blade-topped pods to move passengers from point to point. Similar to how helicopters transport people from Manhattan to JFK or LaGuardia airports. However, ASX's idea has the passenger capsule detaching from the pod structure and being driven like a van. This vertical takeoff and landing (VTOL) aircraft are still in their infancy (except for the more conventional V-22 Osprey used by the U.S. military), and ASX's endeavor wears the eVTOL moniker because it relies on electric propulsion. 
On the other hand, ICON's A5 doesn't stray too far from the traditional formula for airplanes. However, its lightweight composition and easy-to-operate systems enable it to fall under the Federal Aviation Administration's less-stringent Sport Pilot category. And while the A5 is towable (the wings fold), it's not the flying car from science fiction. 
Overcoming technological Hurdles
Advances in personal air mobility are the result of technical improvements that often overlap with the automotive industry. Simplified avionics means non-pilots can take to the sky with only minimal training, headway in composites makes for lighter airframe construction, and gains in electric power technology make for smaller but powerful motors. So, it's unsurprising that some automakers are getting in on the flying car action.
In partnership with Airbus and Italdesign, Audi recently launched a scale model of its Flying Taxi concept. Toyota, among others, is also experimenting with its own eVTOL vehicle. While far from ready for prime time, the ideas convey what future skies and driveways could look like. 
At the same time, independent companies are already underway with products closer to an actual flying car. Terrafugia, one of the early 21st-century pioneers in the field, received an FAA airworthiness certificate in 2021 for its Transition flying car. But, road-use approval in America is uncertain as the company shut its U.S. facilities and moved operations to China for its Light-Sport Aircraft (LSA). 
Samson Sky offers the Switchblade "flying sports car" for those wanting to take a more hands-on approach to air mobility. The company sells a kit that requires about 2,000 hours of DIY labor before hitting the runway or road. This approach enables the aircraft to be registered under the experimental category, according to FAA regulations.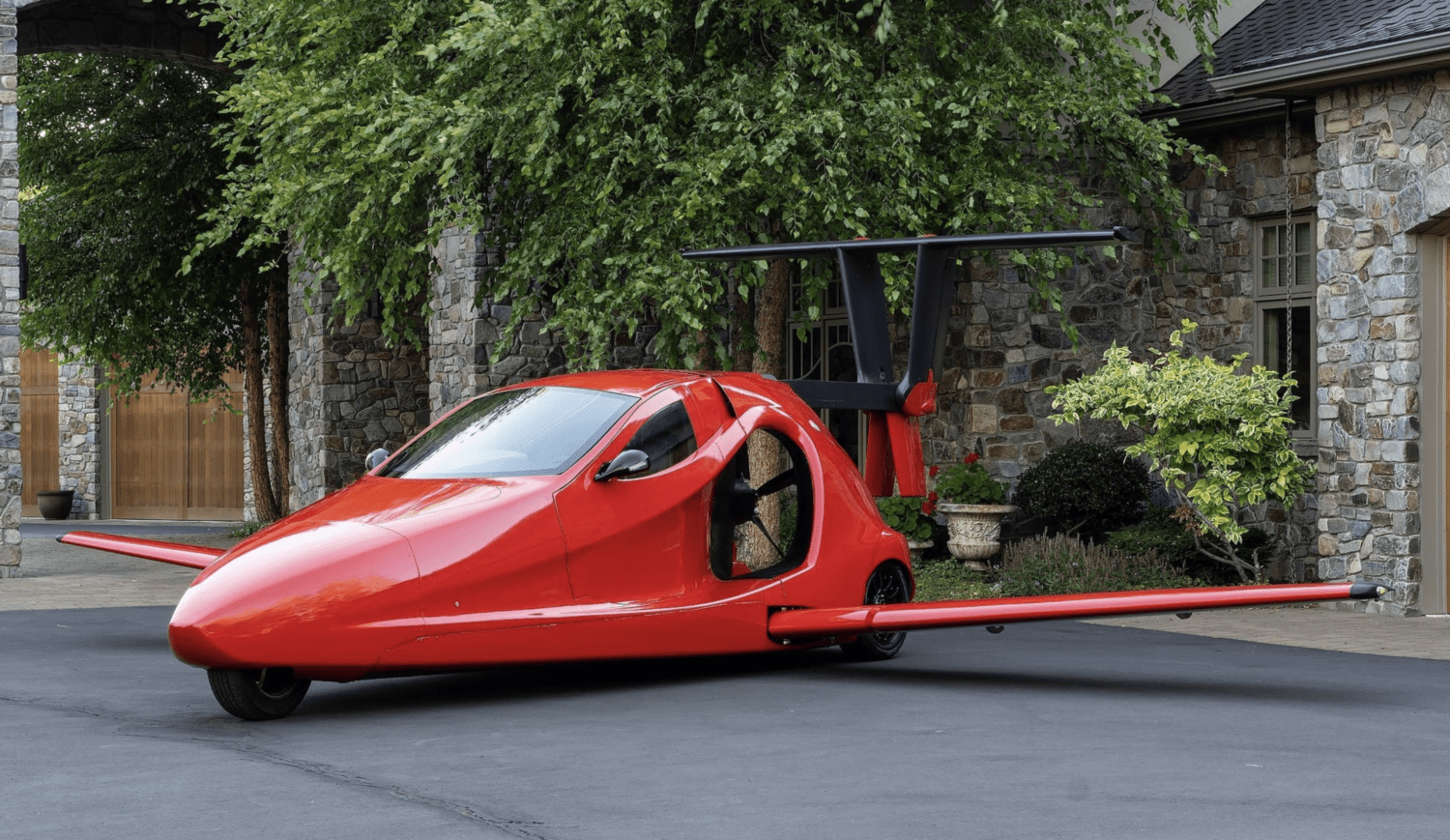 Looking like a cross between a Lamborghini and a Cessna Skymaster, Klein Vision's AirCar received an airworthiness certificate from the Slovak Transport Authority. The Slovakia-based enterprise has numerous successful flights under its belt, but the AirCar will require a pilot with a full license should it reach production. 
Fact vs. fiction
These newer vehicles that operate as conventional aircraft can fly under the existing regulations and infrastructure. But, much has to happen before anyone can fly off from a driveway for a morning commute to work. Jetsons-type transportation will have to wait.
Enhanced Air Traffic Control:

If you think traffic congestion is terrible on the ground, imagine what will transpire when thousands (if not millions) of non-pilots take to the sky. This can't happen until a comprehensive air traffic control system can deal with commercial and casual aircraft.

Takeoff and Landing Limitations:

Before driveway lift-offs and parking lot landings become a reality, personal air mobility will need more runways. Expanded air traffic may max out what general aviation airports can handle, especially at locations close to metropolitan areas. That means funding and building new special-purpose airports. 

Licensing Requirements:

Outside of aircraft that mandate a conventionally licensed pilot, "flying cars" will still require some form of modified pilot's license (not to mention a driver's license for road-based travel). The onslaught of casual aircraft operators means a more significant infrastructure for testing and ongoing validation.

Cost:

Above all else, flying cars aren't cheap. For instance, the Icon A5 starts at $379,000, while just the kit for the Samson Sky Switchblade begins at $170,000. As with high-end cars, flying cars are rich-people toys.  But that will change, eventually. Just look at what's happening with EVs. Six-figure models from Tesla and Lucid are being joined by $30,000+ examples from Chevrolet, Volkswagen, and others.
---
Did you enjoy this article? Please share your thoughts, comments, or questions regarding this topic by connecting with us at newsroom@cbtnews.com.
Be sure to follow us on Facebook, LinkedIn, and TikTok to stay up to date.
While you're here, don't forget to subscribe to our email newsletter for all the latest auto industry news from CBT News.