Today, it can quickly feel like company reputations either rise or fall depending on what is said about them on Yelp, Google, or any other relevant review site. For dealers, this may feel even more crucial, as dealerships are often looked at through a critical lens by customers and media outlets because of the complexities of the car purchasing process, including negotiations and F&I paperwork.
Nevertheless, there is some good news in the form of a recent study. According to a report by Friendemic, an online reputations company, dealer's percentage of negative reviews by customers has been steadily falling.
In 2016, the percentage of negative rating—those below 4.0—was 16 percent; in 2020, that number has fallen to only 12.9%. That's a decent-sized drop for dealers. The study took dealership review data from Google, DealerRater, Cars.com, CarGurus, Facebook, Carfax, and Yelp, which shows that Friendemic took ratings and reviews from diverse sets of websites.
Advertising Partner

So, what could be the story behind these numbers? Let's dive deeper into this trend to see how current events have shaped the ever-changing way consumers see dealers.
The Importance of Reviews
Again, it cannot be overstated how critical reviews are to auto dealers. Data from ReviewTrackers revealed that 94 percent of respondents said an online review convinced them to avoid a business. The things that customers say online influence shoppers—especially in an age when most car shoppers are completing more of their buyer research online.
Many dealers understand the importance of this part of the purchasing process. They are monitoring reviews, replying to them, and are corresponding with customers to see how they can mitigate negative experiences.
There is a reason why reputation management companies like Friendemic and various others are around, and that the market for these services seems to be growing. It means that auto dealers and other companies are taking customer reviews seriously and are seeking help in managing their online presence.
The Effects of the COVID-19 Pandemic
If you look at Friendemic's chart of the percentages of negative reviews, you will find a substantial decline between 2019 and 2020, compared to 2018 and 2019 (which was only .8%).
From 2019 to 2020, the percentage of negative reviews fell a little over two percent. Considering how things have gone in 2020, it isn't a surprise when you look at how auto dealers have had to pivot to serve customers this year.
Dealerships all over the country have accommodated customers in various ways. Auto dealers have had to move much of the car purchasing process online while also implementing other services like at-home car pick-ups for repairs, at-home test drives, and even car delivery after purchasing. The COVID-19 pandemic has seen a significant rise in dealers expanding their services and improving their customer experiences.
Additionally, this time also saw automakers allowing dealers to implement policies that temporarily did away with monthly payments and even offer 0% financing.
Lastly, dealers have also had to verbalize their commitments to keeping customers safe through outlining new policies to promote social distancing and healthy environments.
These likely came in the form of consistent cleanings of showroom spaces, limiting the number of people in the showroom, altering store hours, and only allowing customers to visit by scheduling an appointment. In short, the COVID-19 pandemic has enabled dealers to be even more responsive than they already are.
Time Plays an Enormous Factor
According to a 2019 Cox Automotive Buyer Journey report, consumers were least satisfied with how long the buying process took. Regarding purchasing, filling out paperwork, and negotiating leases were the top frustrations.
Additionally, customer satisfaction took a significant dive when the car buying process went over 90 minutes. Again, due to the pandemic, much of the purchasing process has had to be transferred online—and the buyer journey survey found that customer satisfaction increased when both negotiation and paperwork occurred online.
When dealers digitized both of these processes, dealers and customers saved 45 minutes for each.
It could be said that moving processes like these online this year has helped to contribute to that significant uptick in 4.0 and 5.0 reviews. Ultimately, digitizing parts of the car buying process has led to greater convenience, which seems always to have a positive impact on customer satisfaction.
What Does the Future Hold?
It's hard to say what 2021 will look like, as much of the recent buying experience hinges on developments with the COVID-19 pandemic and the development of a vaccine.
Nevertheless, the findings show that the strides auto dealers are making to address this pandemic are also having a favorable impact on overall customer satisfaction and ratings. Therefore, as things began to move to some semblance of normality, dealers may want to see how they can continue to implement these policies for the long-haul.
---
Did you enjoy this article from Chanell Turner? Read other articles from her here.
Be sure to follow us on Facebook and Twitter to stay up to date or catch-up on all of our podcasts on demand.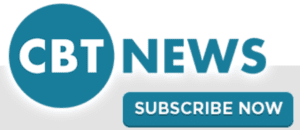 While you're here, don't forget to subscribe to our email newsletter for all the latest auto industry news from CBT News.