Effective Nov 16, the state of New Mexico has reinstated some of the strictest protocols under its statewide stay at home order for at least until Nov 30th. The order, issued by Governor Michelle Lujan Grisham, comes as New Mexico is experiencing more than 1,000 new cases daily and nearly 1 in 5 hospitalized COVID-19 patients has been dying from related complications.
In a concerted effort to stem the tide of new cases, New Mexico is one of only two states that currently have full-blown restrictions – the other being Oregon.
Gov. Lujan Grisham said at the Nov 13 statement, "The rate of spread and the emergency within our state hospitals are clear indicators that we cannot sustain the current situation without significant interventions to modify individual behavior. We had hoped targeted crackdowns, limited hours of operation and amplified messaging and enforcement would make the difference and slow the spread and relieve our hospitals. The public health data make clear, however, that more aggressive restrictions are not only warranted but essential if we are to prevent mass casualties.
She continued, "These warnings are intended to inform, not alarm. There are simple steps each of us can and must take. Stay at home. Wear your mask if you must go out. Do not gather with non-household members. Wash or sanitize your hands frequently. Make plans for a different kind of Thanksgiving – one without non-household members. Please, take every necessary precaution to protect yourself, your family, your community and your state. If we do that, we will be able to resume more day-to-day activities soon, and more importantly we will save the lives of hundreds of New Mexicans."
Auto Sales and Repairs Essential Services
New restrictions from the two-week-long statewide order have effects on automotive retail. Specifically detailed in the order, automotive repair facilities are permitted to operate with the lesser of either 25 percent of maximum occupancy or 75 customers at one time. However, the details stop short of addressing vehicle sales.
In the lockdown from March, Gov. Lujan Grisham issued stringent rules for auto sales, permitting them to commence. Those limitations restricted communications between the dealer and customer to internet, phone, or text. Dealerships were permitted only one appointment at a time on location, and just two clients were allowed to attend the appointment. A 10-foot social distancing rule was to be followed, and only two vehicles were allowed to be test driven per appointment which must have been disinfected before and after. All paperwork could be completed only outside or with the customer in their vehicle.
In April, the Trump administration finally issued guidance for states regarding automotive retail that they should be considered essential services. The guidance is non-binding and the final decision remains in the hands of individual states.
Dealerships are able to continue doing business in all states currently with requirements differing from region to region based on local government orders and recommendations. With the current spike in COVID-19 cases nationwide, it may only be a matter of time until more states join Oregon and New Mexico in tighter restrictions.
---
Did you enjoy this article from Jason Unrau? Read other articles from him here.
Be sure to follow us on Facebook and Twitter to stay up to date or catch-up on all of our podcasts on demand.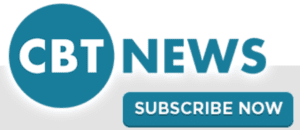 While you're here, don't forget to subscribe to our email newsletter for all the latest auto industry news from CBT News.