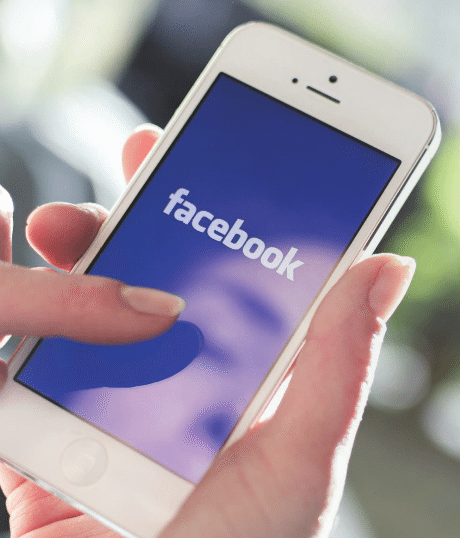 When deciding whether to have a separate Facebook account for business and personal, it's best to examine your marketing goals. BY KATHI KRUSE
I'm not trying to be Captain Obvious here but unless you've been on a deserted island somewhere, you should know by now that Facebook is a valuable tool for marketing yourself and/or your dealership. Salespeople leverage it to stay in touch with customers and network with new ones. Dealerships make it part of their marketing to generate leads and sales. Almost anyone can benefit from Facebook's reach and it's crazy to ignore it. I get asked a lot, "Do I need a separate Facebook account for business?" and the answer is not as simple as it seems.
Everyone talks about Facebook. The media loves to hate on Facebook. So it's hard to know for sure whether the answer is yes or no. The answer to "Do I need a separate Facebook account for business?" depends on whether you're a salesperson, a solo-entrepreneur or a dealership.
It's important to understand what your goals are first before venturing out onto any marketing platform. Always put strategy before tactics.
Facebook For Business
As a business participating on Facebook, you're required to engage Facebook as a "business page." It's actually against Facebook's terms of service to have a personal profile for a business. You wouldn't want to do that anyway because a personal page doesn't get access to Facebook ads, which can drive traffic to your website and get you leads.
You will however, need a personal profile in order to act as administrator on your business page. All Facebook business pages are administered through personal accounts. It's best to create an administrative Facebook personal account for the business page. Why? Because I've seen too often where a dealer or manager has left the social media up to someone, that person is no longer working for them and then they can't access their own page.
The best thing to do is when creating an account to run your business page with, always use an email address with your business' domain name so you have control over it. Once you've got your business page created, you can add trusted users –including your own personal profile if you have one – as admins on the page.
Facebook For Salespeople and Entrepreneurs
For a salesperson or solo-entrepreneur, such as an independent wholesaler, the answer to "Do I need a separate Facebook account for business?" is more complex. It's mega-important to identify what you feel comfortable with. Social media should be a positive experience for you. If it isn't, it will show in how you connect and engage.
Here are a few scenarios to help determine if you need a separate Facebook account for business:
If you're new to Facebook and don't know what to do, start with a personal profile. Create an account using your email address. Fill in all your contact information and remember to put your work contact info, not your personal info. That way, you can make your profile public without worrying about your personal data. When your profile is public, you'll be found by customers and prospects.
If you have a robust network already on Facebook with your personal profile, then continue leveraging that account. Be sure to present yourself as you would if you were at your desk or place of business. It's important to be deliberate in any social setting. You wouldn't show up to a formal affair in shorts and flip-flops, right? This is wherepersonal branding comes in handy. It helps you know how to present yourself online.
If you really want to drive leads and sales, create a Facebook business page for yourself and utilize Facebook ads. You'd be surprised what you can do with $100-200 a month in ads budget. What we're talking about now is "social selling" – leveraging social media to network for referrals and sales. This option is for the more advanced user who should have his/her personal branding in place, along with a website and a blog.
More and more, consumers are searching for quality. They've experienced a great customer experience from brands like Amazon and Zappos and they expect the same from you. Look at your marketing through your customers' eyes. Master Facebook with the goal of delivering the customer experience they're searching for. Chart your best course of action and go for it!