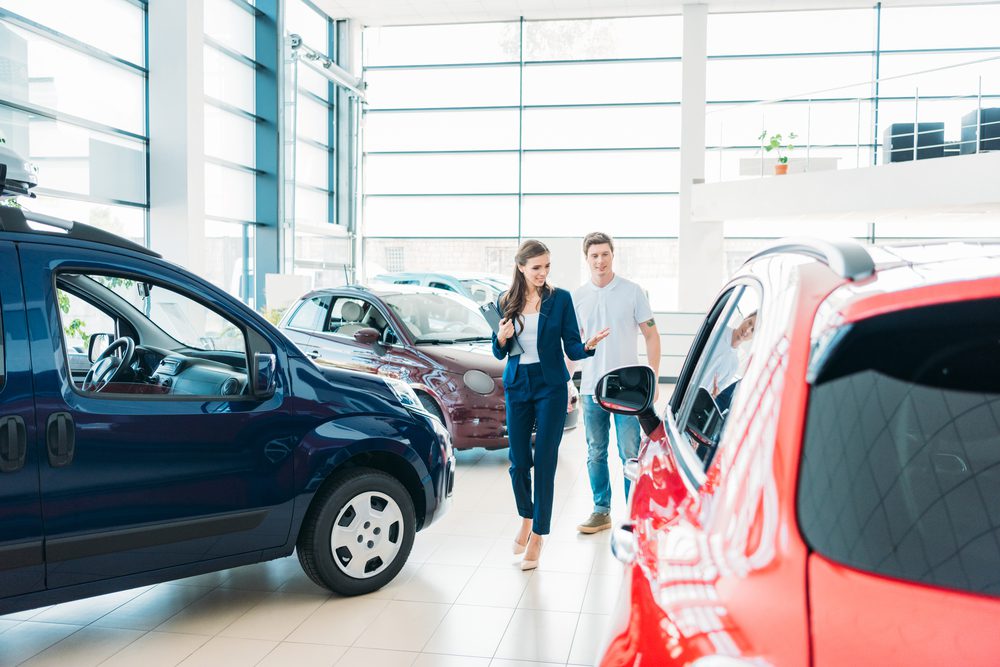 For years, dealership lead volumes have been on a steady decline with most car shoppers making initial contact with a dealership via phone or by simply walking into the showroom. While forms submissions have decreased, the time that shoppers spend researching has increased.
According to the 2020 Cox Automotive Car Buyer study, the increased time spent shopping has helped reduce the total time in-market, meaning that dealerships have a shorter window of opportunity to connect with and influence buyers. Additionally, the study confirmed, that many car buyers still have a deep distrust of dealers and are not satisfied with the car shopping experience.
If most car buyers are silently researching, what can a dealership do to create an online experience that inspires shoppers to select their dealership as the one to call or visit? 
We know that consumers want a more transparent car shopping experience. But It's important to understand that the expectation for transparency spans much more than vehicle pricing. When shoppers talk about transparency, they are saying they want accurate information, upfront about a vehicle's total reputation including reconditioning records and the cost of recon repairs and maintenance, history reports, inspection reports, original window stickers, monthly payment options, warranty options and pricing, and much more. Formulating a detailing pricing disclaimer alone does not achieve the goal of transparency.
Consumers also want transparency when it comes to the dealership's reputation. They want to determine if the online reviews are valid, if there is a return policy, if the dealership cares about its community and its employees, and if the dealership is going to play games if they decide to visit.
Along with transparency, consumers want to make the best use of their time. They talk to friends, research across social channels, perform searches, watch videos, and visit 3rd party websites – trying to get honest information that answers many of their questions. When they feel as though they are armed with the right information, most either pick up the phone to call or go directly to the dealership.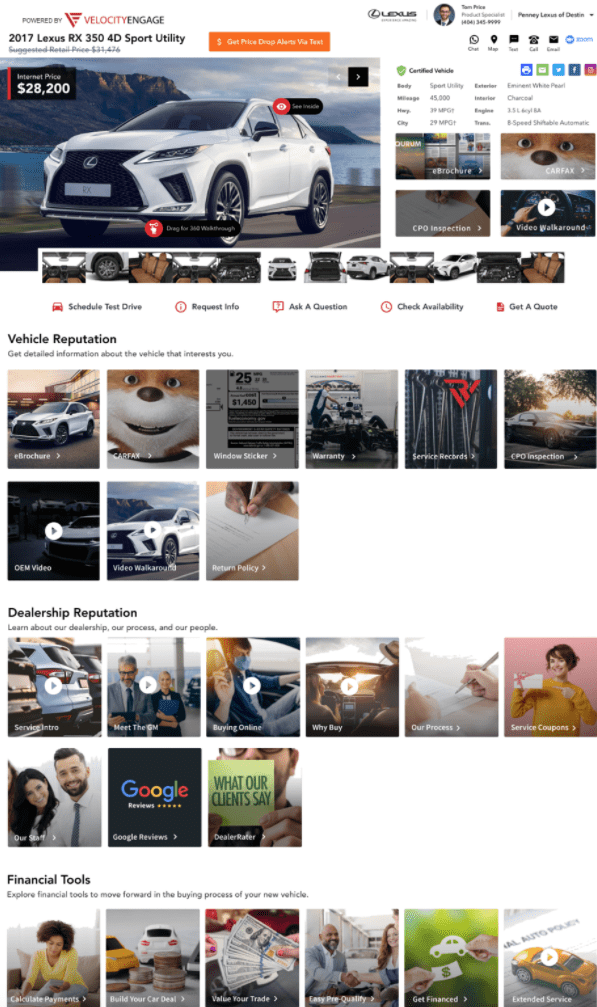 If we know that saving shoppers time is just as important as providing transparent information, why do we force shoppers to search all over the internet to find the answers they need? Why do we bury essential information such as incentives, valuation tools, community work, special programs, and financing options in navigation menus?
If car shoppers want accurate, transparent information about the vehicle they are interested in, the dealership, incentives, special offers, and financing options – it makes sense to deliver it up on one comprehensive VDP environment in a logical layout. Once they arrive on our VDP, the last thing we would want is for them to leave searching for the information they need to make a decision.
Let's imagine that a consumer is shopping for a used vehicle on a dealer website… if they wanted to see what work was done in recon and the value of the work that was performed – what hoops would they have to jump through to get this information? How many searches would need to be performed and sites visited to find the factory window sticker?
According to Google, 75% of auto shoppers claim that online video influences their purchases. Yet, very seldom do you see a VDP that contains videos such as a factory review and walkaround.
To win with online shoppers, dealers must provide all relevant information up front on one web page. Provide a rich, interactive VDP experience with a wealth of information such as reviews, community videos, warranty documents, reconditioning records with costs, and vehicle and department videos. If a car buyer lands on your dealership VDP and you don't deliver an engaging, interactive experience – then there's little chance that your dealership will be one of the 2 dealers that shopper visits.
But the shopping process is not over… when car buyers show up in your dealership, you should ensure that it is a seamline transition from the research they have done online to the in-store experience. Why wouldn't we greet a showroom visitor with a brief intro and ask, "Have you interacted with us digitally before your visit here today?"
Like it or not, shoppers are going to participate in digital retailing. They are going to educate themselves, dig for information, and do all that they can do to speed up the car buying process and to ensure that they are getting the "best deal" from a reputable dealership. If you want to connect with more car buyers during a shortening window of opportunity, then deliver all relevant information in one place on your VDP, build rapport and trust there – and the traffic will come.
---
Did you enjoy this article from Velocity Automotive Solutions? Read other articles on CBT News here. Please share your thoughts, comments, or questions regarding this topic by submitting a letter to the editor here, or connect with us at newsroom@cbtnews.com.
Be sure to follow us on Facebook and Twitter to stay up to date or catch-up on all of our podcasts on demand.
While you're here, don't forget to subscribe to our email newsletter for all the latest auto industry news from CBT News.