Dealers have had to adapt at an incredible rate in the past seven months or so. Roadster partnered with NADA in May to perform a study about the effect COVID-19 has had on their dealership and the impact it has had particularly on the sales aspect of business. A second survey was performed more than three months later to see how business was faring.
While Roadster's second study is due to be released in mid-October, CBT News had an opportunity to ask Roadster's Chief Marketing Officer, Michelle Denogean, a few questions about the data and the overall state of the auto retail industry.
Are responses from dealers notably different between the first and second survey? How so?
Michelle: Yes. The first wave was completed when more than 1/2 of showrooms were either closed or only open by appointment. At that time, we found that units per salesperson had increased from 10 units per person to an average of 13 units per person. But now, with showrooms fully open and remote selling strategies in place, the average units sold per person has skyrocketed to 16 units – a 60% increase over the NADA average.
Additional changes from wave 1 of our survey to wave 2 of our survey include:
Average sales volumes have significantly increased vs. pre-COVID-19, despite staffing still being reduced.
We are also seeing stronger results than wave 1. The benefits of digital retailing have grown significantly in importance with things like contactless transactions increasing from 52% to 63%; sales efficiency increasing from 61% to 70% and units per salesperson increasing from 24% to 46%.
Last but not least, our most recent dealer impact report (wave 2) includes a consumer portion, where we surveyed 1,000 consumers who bought a car in the past 5 months.
What adaptations were you surprised that dealers have embraced to become more efficient?
Michelle: While the practice of remote selling was not a surprise (especially since we have seen that first-hand amongst Roadster dealer partners pre COVID-19), if you had asked me before the pandemic if I thought dealerships would allow customers to test drive without a sales professional in the car, I would have said no. Prior to the pandemic, there was a fundamental industry belief that the sales professional had to be in the car to sell its features. Now, dealerships are realizing how much more efficient they can be during that 15- to 20-minute period where the customer is off test-driving the car. They can multitask by completing the customer's trade-in valuation, get their paperwork ready, or just coach their teams.
Overall, I have been impressed with how open dealerships are to trying new strategies and how resilient the industry has been in general. Many who had been sitting on the sidelines dove into digital retailing and not only implemented it, but GSMs and GMs learned the technology first-hand. This allowed them to easily train their teams and hold them accountable for the remote selling processes they've put in place.
Related: Force Marketing CEO John Fitzpatrick on Today's Auto Marketing Recovery and Impact (video)
What has the customer response been, and are there differences between early in the pandemic and now?
Michelle: Customers responded by doing more of the transaction online (this started in March/April and hasn't fundamentally shifted since then.) Regardless of when they bought, and/or restrictions in place, our survey found 44% of consumers conducted some part of the transaction online. But the most interesting thing to note is that this practice has significantly increased year over year. According to Cox Automotive's 2019 Consumer Buying Journey, less than 10% of consumers conducted transaction-oriented tasks online last year. However, our survey found that one-third of consumers negotiated prices, filled out credit apps, and completed their financing/leasing online recently.  Even one-quarter of consumers shared that they completed their F&I selection online.
In general, 63% of consumers said that their recent car purchase was more efficient than prior purchases, with one-third of consumers stating that they were able to complete the transaction in under an hour. This stat bodes well for dealers looking for continued operational efficiency.
How has the pandemic affected dealers in terms of gross profit and overall profitability?
Michelle: We did not cover this in the September wave of the study because we addressed it back in May. Our goal with wave 2 of our study was to focus on a deeper analysis of net profit (cost reductions), a trend that we've seen grow extensively.
With that said, according to wave 1 of our study, 52% of dealerships who had digital retailing said they saw a growth in front end gross profit vs. 27% of dealerships without digital retailing. 60% of dealers who had digital retailing also stated they saw an increase in backend profit vs. 35% of dealers who did not have digital retailing. However, while significant, there are definitely other factors at play when it comes to profitability – things like inventory levels and OEM incentives.
Related: Industry Expert Carla Bailo Predicts Two-Year Auto Recovery, Impact Not as Severe as Expected
---
Did you enjoy this article from Jason Unrau? Read other articles from him here.
Be sure to follow us on Facebook and Twitter to stay up to date or catch-up on all of our podcasts on demand.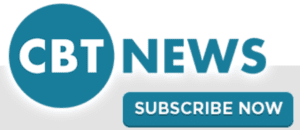 While you're here, don't forget to subscribe to our email newsletter for all the latest auto industry news from CBT News.