The third quarter of 2020 is in the rearview mirror, and auto dealers have plenty of questions moving into the final few months of the year. For many business sectors, the year 2020 seemed to drag on for an eternity, putting tremendous pressure on business leaders to make difficult decisions regarding finances and personnel. Following the spread of COVID-19 throughout the US, second quarter served as an adjustment period for the auto industry. 
Many dealers wondered how shutting their doors would impact sales, and many had to make a major business pivot to keep from going under. Underutilized resources such as digital retailing and vehicle delivery became major factors in pushing sales forward. After the adjustments of Q2, The third quarter was looked at as a time for businesses to move forward with what had become the new normal. As the new quarter began, coronavirus hotbeds were still just as prevalent as they were when the outbreak began. However, dealers across the country were able to restore a sense of normalcy in their showrooms. Floor traffic picked up and sales started gaining momentum. But while retail automotive was having a resurgence, OEMs continued to struggle bringing back enough factory employees to keep up with demand. This led to the current inventory crisis that continues to plague dealers moving into Q4. 

In one of the strangest years in the modern world, it can be easy to miss the key takeaways from a quarter fully submerged in a pandemic. Let's take a look back at the lessons from Q3 and what we can expect from the final quarter of 2020.
The positive: retail sales performed well
In any other year not dictated by a worldwide virus, auto dealers would feel extremely good without need for caution. As it stands though, retail sales performed very well in Q3 yet dealers are still weary of what's to come over the next few months.
"Q3 saw solid retail sales performance, but most importantly for dealers, the tight inventory conditions in both new and used presented the perfect environment for stellar financial results," said Jonathan Smoke, chief economist for Cox Automotive, in an interview with CBT News. "That environment will be tough to replicate in the months ahead if new vehicle production recovers and rebuilds supply." 
September was a highlight for auto dealers as the SAAR hit 16.3 million for the month, outpacing August's 15.2 million. Total new vehicle deliveries were also up in the month with a 6.1% year over year jump. As dealers move into October, many are wondering if September's success was a mirage or a turning point.
"We were surprised by the gains in retail sales last month given all of the headwinds in the market," said Charlie Chesbrough, senior economist for Cox Automotive. "Clearly new vehicle buyers are not in the crosshairs of those suffering during this pandemic induced recession."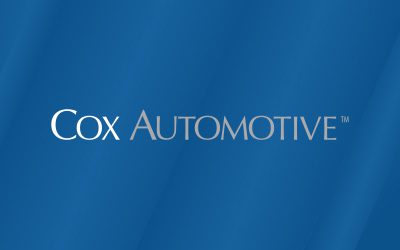 Chesbrough believes that while new car buyers haven't shown signs of being slowed by the economic impact of COVID-19, the pace of sales might not be sustainable.
"Many indicators suggest the economy remains on weak ground and we don't expect such robust demand from consumers to continue at the same pace. Our expectation is that the market is likely to moderate in Q4 as the spring stimulus wears off and weak inventories slow sales."
The negative: inventory is still scarce
According to Chesbrough, the industry fell about 3 million units behind production schedule due to the April and May shutdowns. Demand has recovered much faster than anticipated, causing factories to fall well behind projections for the quarter. 
"Given that demand remains robust, it will take some time to rebuild inventories," said Chesbrough. "We expect this inventory situation to continue in Q4 but will improve gradually. In addition, the industry is far behind "normal" model year roll-over transition. There are many fewer MY2021 available for purchase today than MY2020's at this point last year. This may cause some buyers, particularly Q4 luxury buyers, to hold off until the new products arrive."
Related: Summer sales forecast for auto retail – Charlie Chesbrough, Cox Automotive
4th quarter expectations
Expecting the unexpected probably comes natural for many businesses after the unpredictable nature of 2020. Still, auto dealers are curious to know what could lie ahead as they look to close the year on a high note.
When asked if he had any predictions for Q4, Smoke responded, "Demand is likely to be softer in Q4 as it looks like we won't have an additional stimulus package supporting the consumer prior to the election. The nature of this election season may also negatively impact consumer sentiment beyond how COVID-19 has done."
It's likely that the industry will finish 10-15% below 2019 levels, which is a modest win for auto dealers considering the circumstances.
Dealers can continue following CDC guidelines to operate safely while also opening their doors to create a welcoming environment for car shoppers. Inventory is slowly returning to lots and should start to aid dealers as 2021 arrives.
Did you enjoy this update from Josh Isley? Read other articles from him here.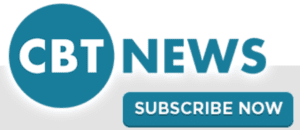 Be sure to follow us on Facebook and Twitter to stay up to date or catch-up on all of our podcasts on demand.
While you're here, don't forget to subscribe to our email newsletter for all the latest auto industry news from CBT News.