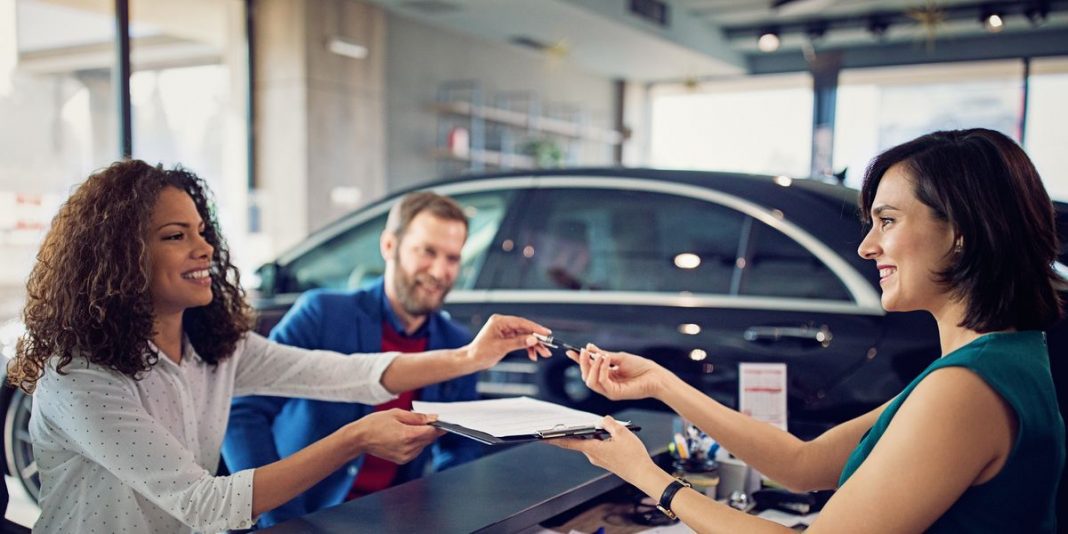 The pandemic has changed the way consumers purchase cars, which extends beyond online research and requesting test drives. Today, customers are conducting a variety of processes online, and this includes obtaining an auto loan. 
According to research by J.D. Power, "a growing percentage of buyers are securing direct financing prior to their purchase." Digital auto loan origination is on the rise, and this development has far-reaching effects for dealers and customers. 
Some impacts are beneficial. However, there could be some unforeseen issues that dealers may have to contend with due to the rise in online auto loans. 
So, how does this impact your dealership? Are the possible results good, bad, or somewhere in between? Take a look at the potential takeaways from this new trend below.   
A Rise in Customer Satisfaction
Simply put, many customers like this new arrangement. According to J.D. Power, 32% of auto loan borrowers completed a digital credit application. The average satisfaction score was 887 out of 1,000 for these consumers, while onsite applications were 847. Customers seem to enjoy having the option to handle the loan process online. Dealerships who facilitate this arrangement can see a spike in customer satisfaction, leading to a better overall customer experience.  
A Streamlined and Efficient Process
If anything is true these days, all companies—regardless of the sector— prefer speed and efficiency. Having a digital auto loan process can help to speed up the auto loan application process. This situation makes it easier for banks to service and collect loans—a positive development for financial institutions and their customers. Resultantly, digital auto loans can decrease the hiccups and logistic issues that come with in-person loan applications. According to Cox Automotive's 2019 Car Buyer Journey study, car buyers were the most frustrated with filling out paperwork and contracts to purchase and lease cars. This option would eliminate this common complaint from consumers.  
Dealers Might No Longer Need to Facilitate Auto Loans
J.D. Power's research also revealed that among luxury car buyers, 15% of borrowers secured direct financing. This stat is a 3% increase from the previous year. Dealers playing less of a role in facilitating auto loans can be a critical benefit for dealers as it takes them out of the business of being the middleman for customers and banks. This situation can also free up the F&I team to handle other critical tasks that are beneficial to dealership teams. However, this can also limit how much customers are willing to stretch their budgets if they are bound to a pre-determined auto loan.  
One Major Problem: Security
Online auto loans do bring a variety of pros to the car purchasing process. However, it does come with a significant worry for many dealers: data security. Facilitating the online auto loan process can open dealers up to data breaches. 
Since the pandemic, more companies have had to move processes and data online, which has increased the possibility of hacking and identity theft. If dealers facilitate online auto loans for customers, they will have to work more closely with banks to ensure that both have digital safeguards in place to prevent potential breaches. This change puts an enormous responsibility on the dealers to protect the digital data of consumers.   
Online Auto Loans May Become the Norm
J.D. Power found that 40% of respondents say that they prefer that part of the loan origination process to be digital when purchasing their next vehicle. Much like everything else during the COVID-19 pandemic, the car purchasing process is seeing a significant shift in how business is done. 
As a result, you and your dealership teams need to begin to prepare to manage the nuances of these changes. Dealerships who are forward-thinking and put together systems that help customers engage in online auto loans could see a boost in customer satisfaction and a similar impact on sales. Nevertheless, only time will tell if this becomes the new standard. 
---

Did you enjoy this article from Chanell Turner? Read other articles from her here.
Be sure to follow us on Facebook and Twitter to stay up to date or catch-up on all of our podcasts on demand.
While you're here, don't forget to subscribe to our email newsletter for all the latest auto industry news from CBT News.