Apple's fall product launch for the new iPad and Apple Watch moved online in 2020, and Nike launched a line of activewear in September digitally. For far-reaching product launches, global industry leaders have had to adjust their strategies to unveil new products almost exclusively online. Ford did so with the launch of the new Bronco and Mazda has done the same with the new Mazda3.
Marketing has changed for the foreseeable future, even as events like the Geneva International Motor Show are being rescheduled for next spring. Attendance is likely to be significantly less than in previous years and, in addition to the physical venue, a swath of the new releases is bound to be launched online simultaneously.
Likewise, the way dealers are able to market both products and services is taking a different shape than just half a year ago, with much of the car buying experience shifting online and as safety-conscious buyers visit fewer dealerships before finalizing their purchase. Especially for dealers in a metro area with multiple same-brand stores in short driving distance, becoming the shopper's choice requires an active approach. That applies for all departments, not just sales.
Capgemini provided insight into how the automotive industry can engage with their customers using online marketing strategies, specifically applicable to product launches. That may be new models arriving on the lot or the rollout of new service amenities.
Related: How dealerships can use geofencing strategies to target customers
Techniques for Online Marketing Engagement at the Dealer Level
When OEMs have massive media events that spread worldwide in a flash, dealers begin to compete with other same-brand stores just a few miles away. The challenge is to stand out, becoming visible in a way consumers find relevant, intending that your dealership will be their choice.
Photoshoots
For auto retailers, significant social media following is a must in today's market. With an expanded reach through social channels, posting photos of a new model arriving soon is a common way to spread some interest. Missing out on this method is now a major faux-pas.
Photoshoots aren't limited to vehicle releases, though. For service departments that have increased their loaner fleet or parts departments carrying a new line of accessories, posting photos uses visual cues rather than text to increase readers' attention.
Model Unveiling
Sales departments absolutely must record walkarounds and feature demos for new arrivals – that's not new. But when a new model drops on the lot, a livestreamed model release for customers can pique interest.
Make it an actual event, even though there are limitations on live attendance. Create a buzz, and schedule it for very soon after the vehicle arrives on the lot.
AR/VR Test Drives
According to V12 Data, 7 in 8 consumers won't buy a vehicle without test driving it first. In today's climate, a number of those shoppers may let a virtual test drive stand in for an actual drive, so long as a return policy is in place should the vehicle not meet their needs.
Record test drives using a well-spoken staff member. The best option is either a test drive in virtual reality or augmented reality if resources allow it.
Hyper-Local Events
Whether it's a workshop or product demo day in a parking lot, high-intent shoppers can be invited to local events to test new vehicle arrivals or experience them in person. These events need to be carefully planned to ensure they don't contradict government rules about physical distancing or group sizes, and they should be recorded for posting later to social channels.
Not all customers engage best through online means, but the trend is certainly heading that way. Blend your marketing strategies to engage with those who prefer to shop online as well as those who embrace more traditional means of advertising such as print, radio, and TV.
Related: Pointers in positive messaging from Coca-Cola
---
Did you enjoy this article from Jason Unrau? Read other articles from him here.
Be sure to follow us on Facebook and Twitter to stay up to date or catch-up on all of our podcasts on demand.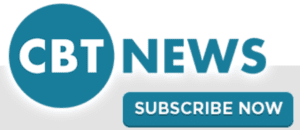 While you're here, don't forget to subscribe to our email newsletter for all the latest auto industry news from CBT News.