Cox Automotive, Lyft to Bring New Ride-Hailing Option to Thousands of Dealership
ATLANTA, March 5, 2019 – Today, Cox Automotive announced plans to integrate Lyft's ride-sharing service with Cox Automotive's Xtime, the leading integrated software platform for retail automotive service departments, providing car owners with a convenient option for getting to and from service appointments, and enabling dealers to easily tap into the latest mobility solutions.

Xtime is the leading customer service retention platform among automotive dealerships with more than 7,500 dealers using its software to manage customer service and maintenance. Last year, dealers used Xtime to handle more than 52 million service appointments and convert more than $13 billion in service revenue. Xtime is underpinned by an open software architecture that can be used by any dealership, regardless of their dealer management system.

"Our success as a dealership is built on ensuring a positive service experience after a customer purchases a vehicle from us," said Tully Williams, parts and service director for The Niello Company, and Xtime customer. "The Lyft integration with Xtime will provide another way for us to elevate the total ownership experience for our customers and ensure their transportation needs are met while their vehicle is being serviced. As a business, this also helps simplify the management of alternative transportation options, which can reduce our operating expenses."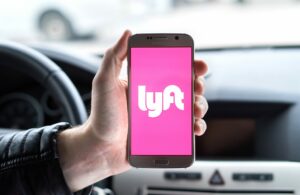 The Lyft integration will allow dealers' customers to select Lyft as a transportation option during the service appointment scheduling process and enable the advisor to seamlessly arrange pick-ups and drop-offs through the check-in tablet application when the customer arrives at the dealership. For customers, this will reduce or eliminate wait times by providing flexible, on-demand transportation.
For dealerships, the new integration provides potential cost savings and transportation flexibility by leveraging Lyft's network of 1.9 million drivers. Dealerships can reduce or eliminate the fixed costs of shuttle and related driving and insurance expenses by moving to a more on-demand, pay-per-use cost model of ride-sharing services, which better aligns transportation costs with service revenue.
The integration enhances an area of business becoming increasingly important to dealers. In fact, service revenue now accounts for 49 percent of dealership profits, according to NADA research, and 74 percent of customers who visited a dealership in the last 12 months for service are likely to return to purchase their next vehicle, according to the recent Cox Automotive Service Industry Study.
The Lyft integration also builds on Cox Automotive's commitment to provide dealers with solutions to more efficiently operate their businesses and better serve customers. More than half of millennials are using ride-hailing services, according to the 2018 Cox Automotive Evolution of Mobility Study.
"The Xtime and Lyft integration is another step towards helping transform automotive dealerships from sales centers into full-fledged transportation hubs," said Tracy Fred, vice president and general manager for Xtime at Cox Automotive. "The new solution will help dealers give service customers an excellent experience that will keep them coming back to the dealership."
The Lyft option will be available in the second-half of 2019 to all Xtime customers through its consumer Schedule product and offered with the Engage service advisor check-in tablet solution.
About Xtime
Xtime increases customer retention for automotive dealer service departments by using technology to transform the ownership experience. Improving customer satisfaction and retention drives dealer revenue and profitability. Xtime is committed to delivering the experience consumers demand – an experience which emphasizes value, convenience and trust.
Xtime books 52 million service appointments and processes 120 million repair orders annually. Twenty-nine global OEMs have chosen Xtime to drive that same type of success for their businesses, converting more than $13 billion in service revenue annually for more than 7,500 dealerships across three continents.
About Cox Automotive
Cox Automotive Inc. makes buying, selling, owning and using cars easier for everyone. The global company's 34,000-plus team members and family of brands, including Autotrader®, Clutch Technologies, Dealer.com®, Dealertrack®, Kelley Blue Book®, Manheim®, NextGear Capital®, VinSolutions®, vAuto® and Xtime®, are passionate about helping millions of car shoppers, 40,000 auto dealer clients across five continents and many others throughout the automotive industry thrive for generations to come. Cox Automotive is a subsidiary of Cox Enterprises Inc., a privately-owned, Atlanta-based company with revenues exceeding $20 billion. www.coxautoinc.com
Media Contact:
Brenna Buehler
Brenna.Buehler@coxautoinc.com 
909.225.4643