AutoNation announced on that CEO Mike Jackson, 70, will be stepping down on March 11, and turning over the reins of the nation's largest auto group to Carl Liebert, 53. Mike Jackson has been the CEO, Chairman and President of AutoNation for 20 years.
Jackson has been known for speaking out on critical issues and one of the most respected corporate leaders in America. He is famous suggesting a gas tax to wean America off of foreign oil, and for renouncing his Republican Party affiliation upon Donald Trump's nomination to the presidency.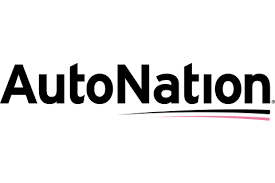 This transition of power marks the end of an era. Jackson has been CEO for 20 years, almost since the time AutoNation was formed back in 1996 by H Wayne Huizenga.
During his tenure, Jackson championed a customer-focused, transparent and contemporary business model which helped AutoNation grow quickly to become what it is today.
Jackson has been awarded several accolades throughout his career, including Automotive Hall of Fame Industry Leader of the Year in 2003, one of the "Fifty Visionary Dealers" of all time by Automotive News in 2009, #37 on the Fortune magazine list of Global Business persons of the year in 2011, and the prestigious Horatio Alger Award in 2014.
In spite of the giant shoes left to fill, Liebert comes to AutoNation with strong credentials. He was most recently the executive vice president and COO of the USAA finance group, and the CEO of 24 Hour Fitness before that. Reports indicate that while Jackson was paid $12.2 million last year in total compensation, Liebert will start at $1 million plus stock options.
Liebert steps in at a time when auto sales seem to be plateauing. AutoNation showed flat revenues for 2018, and a slight decrease in net profit. Liebert indicated in an interview with the Miami Herald after the announcement that his two top priorities will be to survey AutoNation's 26,000 employees, and to make sure the company's technology embraces an "end-to-end" customer experience.
In the same interview, Jackson set the stage for the challenges Liebert, AutoNation, and the industry as a whole will face in the coming years. He predicted sweeping changes coming to the auto industry, and shared a belief that the economy will be able to handle these changes just fine.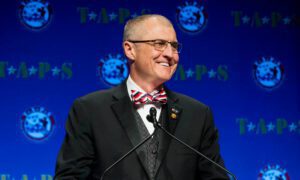 Jackson acknowledged the current consumer trend away from passenger cars and toward SUV's and pickup trucks. "They want to be in an SUV or a pickup truck. That's 70 percent of what's sold. We don't see this preference from consumers changing."
Jackson also addressed the "millennial" issue by saying that "Millennials came of age in '08 and '09, with high education debt, which many then doubled and tripled down. So they sort of had to push out many decisions about life until they were able to pay down a lot of student loans.
"Now they're working their way through that — now they do want to own a car, have two kids and a dog, so I think that bodes well for the economy. We're not completely there yet, but we're a long way through that education burden, and they're now well into their careers."
The rise of Electric Vehicles, rising auto payment delinquencies, and the threat of automobile tariffs are some of the other concerns Jackson has, but he is confident Liebert can continue his legacy of leadership in the industry.