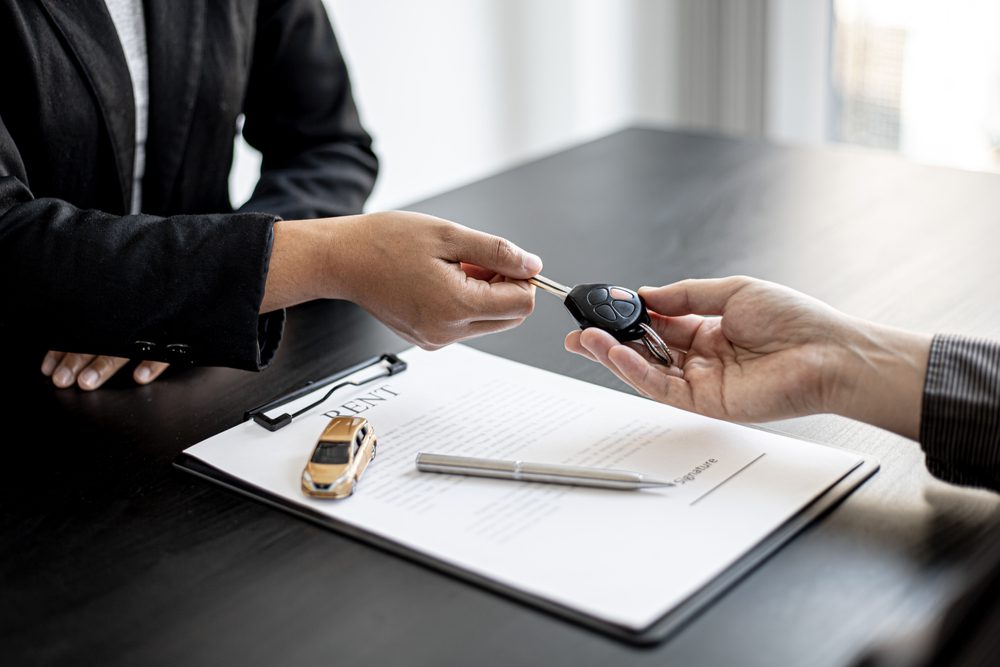 The top complaint of most car buyers is the time it takes to make their purchase and drive off the lot. It takes too long even when the lot has plenty of inventory. Now add the F&I experience and the paperwork, selling, etc. and you have plenty of exhausted and frustrated car shoppers who would rather do anything than ever go back and do it again.
F&I menu selling was supposed to alleviate that frustration and help streamline the process of getting through F&I and while many may argue that it has helped, consumers may say otherwise. One of the things that could be hanging up the time taken to complete this process could be the very thing invented to help it – a bloated menu.
The average F&I menu can have as many as 15-20 different products to offer buyers and with such a short amount of time to run through them all, it becomes a nightmare for everyone. Simply put, it's overload for the customer and the F&I manager.
Here are some tips to build out a better, more efficient F&I menu with just the right mix for better PVR and higher CSI.
Try Bundles
Offer prepackaged bundles based on the type of sale and vehicle. A bundle of products for lease customers centered around appearance (to help reduce high recon fees). Another bundle for second chance/first-time buyers that includes payment protection and GAP. Make sure to match the perfect product with the specific buying scenario and don't forget to keep it to a reasonable price to help ensure it can be financed.
Bundles also make an easy preload for sale to help add a strong value proposition in the local market. It never hurts to offer something like $395 Appearance Protection on every new car and can help free up F&I to focus their efforts on higher-margin products like VSC and GAP. Bundles can help overall penetration numbers, too.
Accurate Reporting Helps
Chances are your F&I platform can give you an in-depth look at everything from what is selling on what types of vehicles to overall PVR to individual staff performance. Use that data to help clean up a menu that's busting at the seams with products that aren't selling.
Look at what menu items are stagnant and consider dropping them altogether. Just because you CAN sell it doesn't mean it's a good fit for your buyers. Keep the products that have higher penetration numbers and stop pitching what no one's buying. This will keep a smoother flow to focus on what you know your customers are more interested in and helps keep frustration at a minimum.
What's Charging Back
No one likes to talk about chargebacks but it's important to know what's falling off after the sale when deciding what to keep on the menu. If VSC's are charging back, well that could be a sales/disclosure issue and not a result of too many competing products. But if PDR or alloy coverages are charging back, decide if it's worth keeping on the menu. 
Also, if the claims process for some products is becoming a problem (and you know your customer will let you know), think about dropping them. Anything that becomes a post-sale issue can threaten your CSI number and that's never worth it. A smaller menu focused on products where your consumers have a good claims experience will likely not be cancelled.
Every dealership is ultimately tasked with making the F&I process as quick and painless as possible for consumers. A bloated F&I menu to have your staff wade through is probably not helping. The customers already despise the F&I process…trimming down the menu and focusing on what is the best fit for your consumers and your market is the key to a better (and more profitable) experience for everyone.
---
Did you enjoy this article from Kristine Cain? Read other articles on CBT News here. Please share your thoughts, comments, or questions regarding this topic by submitting a letter to the editor here, or connect with us at newsroom@cbtnews.com.
Be sure to follow us on Facebook and Twitter to stay up to date or catch up on all of our podcasts on demand.
While you're here, don't forget to subscribe to our email newsletter for all the latest auto industry news from CBT News.