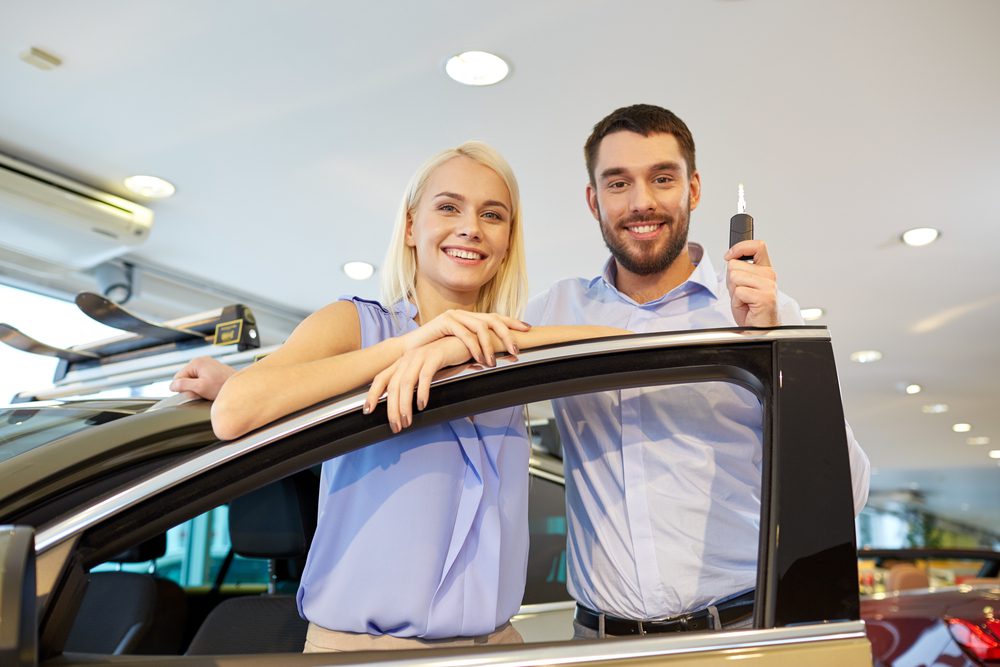 Consumer preferences, behaviors, and buying habits are unique by generation. Baby Boomers, Millennials, and Generation Z have all been raised in different worlds and the events that have impacted their lives and beliefs drive their buying habits. Today's younger generations in particular were raised in a digitally-native world – with characteristics defined by financial mindedness, inclination towards sustainable products, and value for brands that they can relate to. These preferences are creating new opportunities for businesses and product manufacturers across industries. 
When it comes to purchasing cars, the traditional business and sales models are often too outdated for the tastes of younger consumers expecting a completely digital experience. Not only is owning a car one of the biggest expenses individuals and families take on, but driving an internal combustion engine car contributes greenhouse gas emissions to the atmosphere. Electric vehicles (EVs) are a less polluting alternative, but carbon is emitted as vehicles of all drivetrains are manufactured, sold, and serviced. Another important factor to consider is the resurgence of ride-sharing applications and transportation-on-demand capabilities which are now returning as viable alternatives to ownership post-Covid. This competes with traditional car ownership as a business model and can be less profitable for the automotive industry.
How can the auto industry change younger generations' perceptions of owning a car and win new car buyers over? Here are three areas car companies can focus on to appeal to younger consumers:
1. Offer a range of affordable flexible pricing models
Young adults in the working age range, including Millennials and Generation Z, experienced the greatest surge in financial vulnerability during the pandemic, increasing more than 40%. 
Recent Capgemini research on the automotive consumer showed that one in five consumers prefer to subscribe to a car, or have the right to use it for a recurring fee, and 16% prefer to lease – showing that over a third of consumers are seeking alternatives to ownership. And while the prospect of a battery electric vehicle is appealing to many younger consumers due to its reduced carbon footprint, electric vehicles are not currently the most affordable option. 
For automotive manufacturers to gain buy-in from the financially conscious younger generations, they should consider offering more flexible pricing models and purchasing options. A few that existed before such as leasing, lowering upfront costs, offering deferred payments, and lowering interest rates should be more widely available, but new options including subscription, variable leasing, peer-to-peer car sharing, and crypto-currency based lending are also emerging. While there are current inventory constraints that are driving pricing higher because of supply and demand, as supply returns to steady-state, attractively priced alternatives can encourage more young customers to consider a vehicle purchase.
2. Prioritize sustainability and corporate responsibility
The digital age and concern for the environment has largely driven Millennials and Generation Z to feel greater social pressure when making purchasing decisions.. As a result, they are also motivated to change their lifestyles to be more environmentally friendly and are actively seeking out information on how to do it. Young people want to invest in brands that they know are making a change with them, not just to appeal to them. 
Automotive manufacturers must reevaluate production and distribution with a focus on sustainability, making it a core pillar and tenant to long-term growth and success. Over the past few years, there has been a shift in product development and many traditional automotive companies are investing in new battery electric products, while EV startups continue to enter the market.  Despite recent federal legislation, the current lack of charging infrastructure in the U.S. is a concern for many potential customers. Electric Vehicles and the infrastructure to support them are spaces where investments should accelerate as automotive companies look to make sustainability a top priority. 
3. Infuse digital experiences
The traditional automotive industry has long adopted a predominantly "brick and mortar" model, and digital experiences are just now being added. Traditional retail is protected through state franchise laws that, depending upon the U.S. state, may require new vehicle purchases from a dealership and explicitly prevent new, direct retail experiences from new automotive companies. Meanwhile, the used vehicle purchase experience continues to innovate and become more digital without the constraints of state franchise laws for new vehicle sales.
 The sale of used vehicles has spawned many alternatives to dealerships, including car vending machines and many providers that enable mobile buying, selling, and financing of cars online through compelling digital experiences from your couch. Traditional automotive companies that invest in growing their sales experience to be increasingly digital for new and used vehicle sales will be able to reach younger consumers that prefer the convenience of online shopping and the option of virtual sales & home delivery in addition to working with dealers. 
Younger generations are changing the consumer landscape with their purchasing habits, need for digital touchpoints, and value for their social agenda. These considerations are key for traditional and new automakers looking to win customers of the future now and to keep them for life.  COVID-19 has disrupted the auto industry, and now more than ever, car companies need a strategic vision into the future – a future that is digital, sustainable, and which meets the needs of the emerging generations of car buyers.
---
Did you enjoy this article from Matt Desmond? Read other articles on CBT News here. Please share your thoughts, comments, or questions regarding this topic by submitting a letter to the editor here, or connect with us at newsroom@cbtnews.com.
Be sure to follow us on Facebook and Twitter to stay up to date or catch up on all of our podcasts on demand.
While you're here, don't forget to subscribe to our email newsletter for all the latest auto industry news from CBT News.