Today, sales managers usually have two roles. First, they have to manage and administer the sales team. Second, they are also expected to demonstrate outstanding leadership skills and guide the overall success of the sales team. These are two different roles.
Most sales managers are trained in management and administration skills, but only some are taught vital leadership skills. They are simply expected to lead— an inferior and risky strategy.
Let's discuss general leadership development first.
Leadership: How higher ranked staff members empower and motivate employees to realize the business's visions and goals.
Most managers will need leadership development, which takes a commitment from the dealership because it will take time and dedication. But the rewards can be phenomenal. To achieve this, try the following:
Commit to the development of your people.
Commit to consistency: The fundamental core behind training is continuous development.
Commit to the long haul. Dealerships must drive growth regardless of other initiatives, programs, and events.
3 stages of leadership development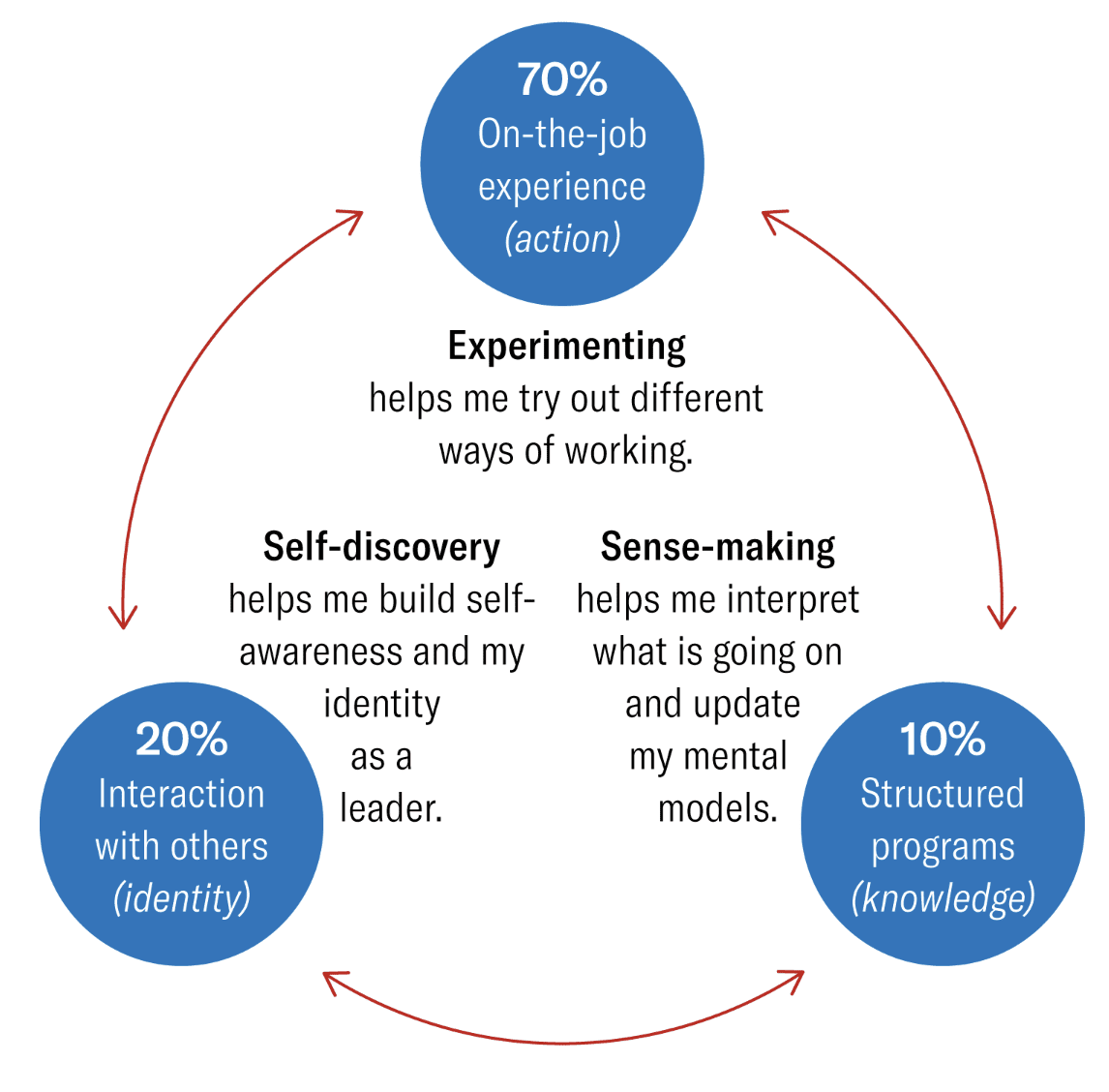 According to a three-year study conducted by Harvard Business Review, "70% of learning happens through doing (on-the-job experience), 20% through feedback and greater self-awareness (gained via interactions with others), and 10% through formal training."
Make the "leadership vision" part of your culture to get "buy-in" from all the future participants.
Create anticipation
Conduct development programs dealership-wide
Re-enforce training
Leadership doesn't come from just the CEO or President. Leadership is found in all departments of the dealership.
Imagine how your bottom line could be affected if all your managers fulfilled a leadership role and improved performance by just a few percentage points.
Today, sales team leaders can do that and much more.
Sales team leaders must understand the skills and knowledge each team member needs to do their job. Second, the leader must rate each team member's competency in their abilities. Third, train and enhance these core concepts where needed.
Why is this necessary?
We must allow employees to develop on their own. If you want your people to perform the skills and use the knowledge base competently, you must teach them the skills and knowledge base you want them to use. No one has a "skill vacuum." If employees aren't trained on what they need to know, they will create their own processes and habits.
Now the Leadership role grows. Once the goals for the sales team are set, every leader should do the following:
Create a vision for each of the tasks
Support your team to achieve its GPS — goal, plan, and steps
Empower the team
Produce short-term successes to keep the GPS alive
Stick with it for the long haul
The last step might be the most essential. How many of you have been in organizations that get excited about a new program, push it hard for a few weeks, and then move on? Implementing more "long haul" measures
In conclusion, leadership development offers many benefits, and most organizations need to focus on their managers specifically. The rewards will be well worth the effort.