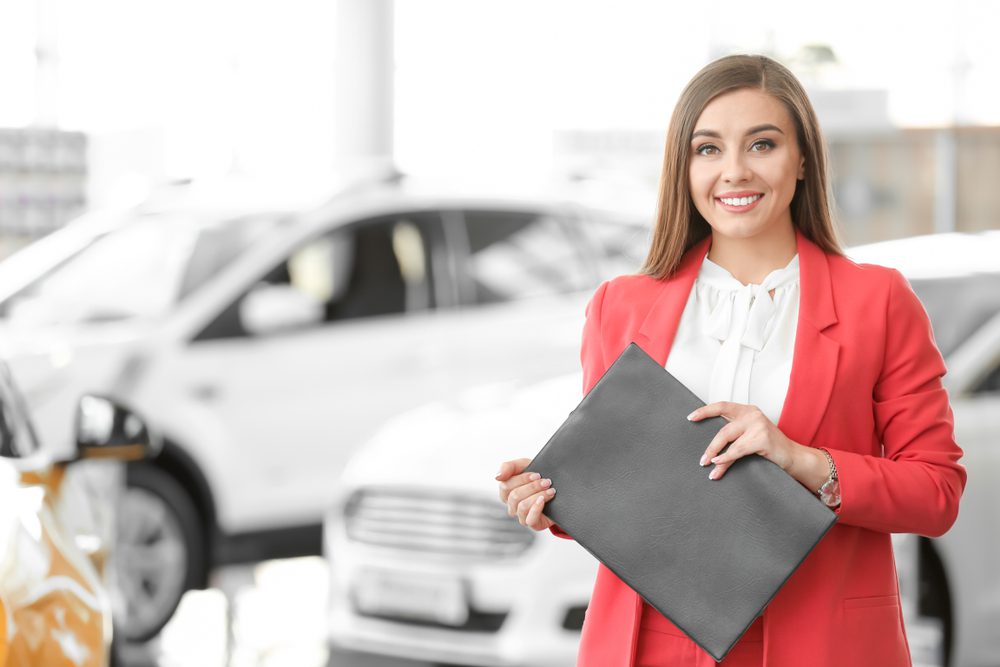 March is International Women's Month and probably the perfect time to look at how the F&I market looks for women in F&I. 2022 is bringing many challenges to the automotive space but that doesn't mean that there aren't unique opportunities for women to take a more prominent role here.
In today's dealership environment, it's becoming more important than ever to embrace the unique qualities that a female can bring to the F&I process. With the industry still lagging by a fair margin with only about 17% of female F&I staff, much more can be done here.
There are reasons why women may be well suited for F&I but beyond that, there are some strategies your dealership can employ to encourage more female applicants from outside and inside.
Reasons to step up your hiring of women in F&I
Softer Touch
Women in the F&I office can bring an openness and a sense of empathy to a job that often benefits from a softer touch. Think about it – many buyers come in with challenged credit or limits to what they can spend each month. Women tend to be more empathetic and caring in their presentations and negotiations.
Women are a bit more inquisitive by nature and this helps to sharpen the interview process without it being a rapid-fire interrogation vibe. They tend to ask more questions to establish rapport. The industry doesn't historically have many sketchy women in F&I.
Perception of Trust
Due to generations of unfortunate fast-talking male F&I stereotypes in the car business, you will likely have customers who would prefer a female F&I manager. Whether we like to admit it or not, an argument could be made for having more female F&I managers for this very reason. If some customers feel more comfortable with a female, that cannot be ignored when it comes to staffing decisions.
Embracing Training
It's estimated that over half of students in industry F&I 'schools' are women. Women tend to seek out more training and educational opportunities in general and in F&I, training is one of the more important keys to success. Since many women are coming from 'back office' or administrative positions, it shows a willingness to adapt and embrace new skills for success. They want to take the next step in their career.
Some strategies to attract women in F&I
Set a Clear Path
If you have back-office or admin staff that are looking for a jump up to F&I, construct a career path for advancement. Let the women of the dealership see what the steps would be and encourage them to apply. Get them interested in sales for a time and then offer F&I if they are successful and a position opens. Offer a robust chance for training at both the dealership and through your chosen F&I school. Women want to know they have every opportunity to learn and master the F&I sales process.
Address Imposter Syndrome
We've all heard this term before. It's defined as the persistent inability to believe that one's success is deserved. Women struggle with this more than men in professional settings, always second-guessing. The best way to eliminate this is to make sure they are heard in meetings, a part of department decisions, and that they are recognized equally to their male counterparts for high achievement. Make sure existing female staff looking to move up know that what they have already been doing for years at the dealership is all a strong primer for their new F&I role.
Equal Everything
It shouldn't be but it is still a fact that women get paid less for the same job as male counterparts. Get out in front of this by making sure the compensation is equal between male and female F&I and that they have the same chance to earn well. Scheduling and any other perks of the job should be fair and equal. Women unfortunately are always on 'high alert' for issues of workplace inequality. Surprise them by being progressive right from the start.
Sales skills are, of course, the most important factor in the success of any F&I professional but this shortlist simply serves to highlight the innate intangibles that a female F&I manager can bring to the department. After all, surveys are revealing that today's 'millennial' buyer wants a more personal experience when buying a car, and having F&I staff that can be attuned to that will help drive profits and increase CSI.
In what will hope to be a post-COVID world very soon, women in F&I can be that breath of fresh air for buyers who are looking for more from their car buying experience after sitting at home for two years. They want an easy and more enjoyable process whether it's in person or online. It's not to say that the men who represent most F&I professionals are not already capable of providing this, but more diverse representation is long overdue, and the younger generations of car buyers are looking for this. Opening the door for more women to sit in the F&I seat can help make that a reality for years to come.
---
Did you enjoy this article from Kristine Cain? Read other articles on CBT News here. Please share your thoughts, comments, or questions regarding this topic by submitting a letter to the editor here, or connect with us at newsroom@cbtnews.com.
Be sure to follow us on Facebook and Twitter to stay up to date or catch-up on all of our podcasts on demand.
While you're here, don't forget to subscribe to our email newsletter for all the latest auto industry news from CBT News.