According to the 2019 report from the Occupational Safety & Environmental Associates (OSEA), over 1 in 5 vehicles had an open recall in 2018 and the number of vehicles affected by recalls throughout the year totaled between 25 and 30 million. Auto manufacturers are required by law to remedy them and work with dealerships to make sure consumers are safe and the problem does not lead to detrimental consequences. While recalls are never good and some of them are quite serious, they give an opportunity for dealerships to reconnect with their customers and maintain a relationship with them.
Millions of vehicles affected by recent recalls
The most recent recall is part of the largest in history and came this week from GM, which is recalling  an additional 7 million SUVs and pickup trucks that contain Takata airbags. Japan-based Takata, which is now bankrupt, previously had a major recall in 2015 that affected almost one out of every seven cars on U.S. roads at that time. Despite stating the auto giant would comply by recalling the vehicles, GM reportedly "remains convinced the airbags do not pose a threat." Since Takata is now defunct, GM will have to foot the bill, which is expected to be around $1.2 billion.
Lexus and Toyota have also recalled a combined total of 1.5 million vehicles this year after issues with the fuel pump that may cause the engine to stall.
Advertising Partner

Ford has announced a recall of over 300,000 Explorer vehicles made between 2013 and 2017 after issues with their rear suspension toe that could lead to steering instability were discovered as well as a recall of over 600,000 other vehicles due to electrical issues with the rear camera.
In August, Kia announced a recall of almost 450,000 vehicles after reports of leaking brake fluid, and in July, Honda announced a recall of 500,000 vehicles due to problems with their central network software programming. Volkswagen announced a recall of almost 100,000 Q7 models due to possibly insufficient padding on the vehicle's C-pillar that may not offer enough protection during an accident and a recall of over 200,000 Jetta vehicles due to potentially defective fuel rail bolts.
Electric cars are far from immune from recalls, too, as Tesla announced 30,000 cars in China are being recalled due to suspension issues and GM is recalling over 50,000 Chevrolet Bolt vehicles due to batteries overheating and catching fire. Owners concerned that their vehicle may have an active recall can use NHTSA's easy lookup tool.
Related: How to Turn Recalls Into Positive Customer Experiences
How dealers can react to recalls
After consumers are made aware of recalls on their vehicles, dealerships can expect a surge of them coming in to get the issue fixed. Manufacturers are required by federal law to offer replacements for free, so this gives salespeople and service lane technicians chances to continue to strengthen relationships with previous clients as well as gain new ones. Many clients may come in with a sense of urgency and panic, and dealership personnel may be able to ease their minds and therefore build trust.
Of course, dealerships will need to find a way to balance out clients coming in for recall remediation and those coming in with profitable service requests. Recall service must match that of regular service, and it may be helpful for dealerships to look at it from a standpoint that even though the recall is being remedied for no charge, clients are choosing to come to their dealership for the repair and may come back for future services and sales. Some dealerships may even opt to have a certain day of the week dedicated to recall service.
Dealerships can also use today's technology to notify customers of recalls, possibly even before the manufacturers do. If a recall is huge such as GM's Takata recall, manufacturers may be slow to sort it all out and send notice to all of the consumers impacted. Using existing customers' VIN numbers to see if specific vehicles are affected can allow dealerships to contact them immediately when a recall is announced. This exhibits good and prompt communication, which customers undoubtedly appreciate.
Of course, recalls should be taken seriously because many of them are fixes to potentially dangerous occurrences, and dealerships should aim to maximize the customer base they can get from them and keep people coming back.
---
Did you enjoy this article from Kimberly Hurley? Read other articles from her here.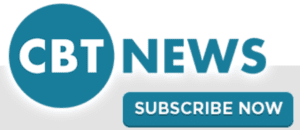 Be sure to follow us on Facebook and Twitter to stay up to date or catch-up on all of our podcasts on demand.
While you're here, don't forget to subscribe to our email newsletter for all the latest auto industry news from CBT News.