Today's Featured Interview: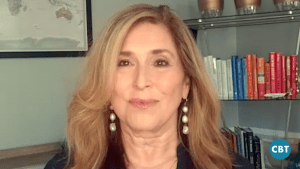 3 areas car dealers need to focus on for a robust start to 2021 – Laurie Foster
Today on CBT News, anchor Jim Fitzpatrick is joined by Laurie Foster, Founder and CEO of Foster Strategies Group. With more than 22 years of experience in the automotive industry, Foster has made it her mission to provide the industry and its people with effective strategies for making positive change and reaching greater success. Across the industry, Foster has made a name for herself assisting dealers, vendors, and OEMs.  Watch the full segment here.
Top Headlines:
This week, Ford announced that it has ordered 12 ultra-cold freezers to store Pfizer's COVID-19 vaccine to ensure that its workers have access to it when it becomes available in the U.S. A spokesperson for the company said the coolers were bought to make the vaccine available for employees on a voluntary basis. Many states and cities have started purchasing these specially designed coolers to store millions of Pfizer vaccine doses. The vaccine requires a temperature of negative 70 degrees celsius. This is significantly colder than standard vaccines which require a temperature of 2 to 8 degrees celsius. The ultra-cold freezers can cost between $10,000 to $15,000.
The 2021 Southeast Michigan Auto Show is being postponed due to COVID-19. The show was originally scheduled for January 15 – 17 but will now be pushed back to a date yet to be announced. The relatively new event allowed local dealers to fill the January void left by the North American International Auto Show moving to June. The show is the latest of many auto show cancellations or postponements. While the Southeast Michigan Show hopes to find a spot in the showplace's schedule for 2021, the 2022 show remains scheduled for January 14 – 16.
Rivian announced that it has sold out of the launch editions of its electric truck and sports-utility vehicle. The EV maker made the announcement in a tweet this week, thanking its community for the support. Pre-orders for the vehicles began only a week ago, meaning it only took Rivian a few days to fill up on orders. While the company didn't give any specifics about how many pre-orders it received, Rivian did say it expects its first vehicles to roll off the assembly line in June of 2021.
For many years, Lexus has coined the term, 'December to remember' as the slogan for its year-end deals. However, 2020 year-end deals could look completely different than normal. According to Cox Automotive, automakers have begun pulling back on incentives. Over the past six months, incentives as a percent of the average transaction price have dropped to 9.4%. This equates to nearly $800 fewer incentives per vehicle than before the pandemic. While fewer incentives and low inventories are the main factors for fewer year-end sales, Cox Automotive also points to rising COVID-19 cases, falling consumer sentiment, and no sign of a second stimulus as other contributing factors.
News Stories & Opinion: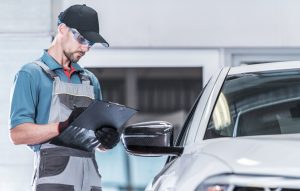 How Dealers Can Use Recalls to Reconnect with Customers
According to the 2019 report from the Occupational Safety & Environmental Associates (OSEA), over 1 in 5 vehicles had an open recall in 2018 and the number of vehicles affected by recalls throughout the year totaled between 25 and 30 million. Auto manufacturers are required by law to remedy them and work with dealerships to make sure consumers are safe and the problem does not lead to detrimental consequences. While recalls are never good and some of them are quite serious, they give an opportunity for dealerships to reconnect with their customers and maintain a relationship with them. Read More
Finding the bright spots for F&I during COVID-19
We are always looking for silver linings when things are going haywire in life. The last 6 months navigating the COVID-19 crisis as a nation is no exception. Every day it dominates the national and local headlines and there is nothing positive about it. It's awful, it's still here, and it has left an indelible mark on society. Every industry has been affected in some way and where some businesses have thrived, others have struggled and still struggle today. Again, not much good news across the board. Read more
---
Did you enjoy today's automotive newscast? Please share your thoughts, comments, or questions regarding this topic with host Jim Fitzpatrick at jfitzpatrick@cbtnews.com.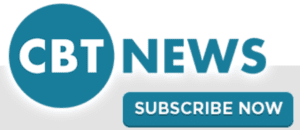 Be sure to follow us on Facebook and Twitter to stay up to date or catch-up on all of our podcasts on demand.
While you're here, don't forget to subscribe to our email newsletter for all the latest auto industry news from CBT News.