With many dealerships bringing back furloughed sales and fixed ops employees, it's a good time to remind ourselves that fixed operations are important to any dealership. And if you're leading fixed ops, you'd be the first to say that dealerships should focus more on budget, planning, and personnel to improve consumer traffic and customer experience.
After all, fixed operations is the highest-grossing area of the company. According to data from the National Automobile Dealers Assn, the average U.S. dealership's service, parts, and body-shop operations totaled $7.2 million. That accounts for 12.1% of total dealership sales and 49% of the average dealership's gross revenue. There are higher profit margins in the service department than dealership front-end variable operations.
More Important in this Economy
Increasing the focus on fixed operations has become even more important in this time of COVID, where customers just aren't coming in as much, whether it's because of economics or fear. Regardless of the reason, it's become obvious to many dealerships that something needs to be done. Perhaps the times of waiting for customers to walk in on their own are gone. Maybe you need to try something different by implementing a BDC for fixed operations.
If you haven't yet established one in your dealership, a BDC is a separate dedicated telemarketing department in the dealership set up to make outbound phone calls to potential customers and handle inbound calls for sales appointments. For you, it may even just be one dedicated person. And sales appointments are where that person's focus is directed. However, using a BDC and even setting up a new service could help you through the lean times of low sales by filling up your fixed ops pocketbook.
Customer-Centered is Profit Centered
You often hear and see that customer service can make or break any dealership. One way to improve customer relations and profit is by beginning a BDC specifically for parts and service. Your owners need reminders on when to come in, and they'll wait until the last minute to make an appointment if they make one at all. Having a dealership service concierge or an owner "automotive assistant" who keeps up with an owner's maintenance and car care is a welcome benefit to any customer.
Since it would help if you had more business in service, using a BDC will help stay in regular communication with your owner base to remind them of service and schedule appointments to keep your department busy. The service department and owner relationship are what's going to hurt or help your loyalty numbers. If treated well, the owner is also going to give you repeat business and recommendations. By being an expert and understanding advisor who helps an owner keep up with their maintenance schedules, the relationship will be strong when it comes time for a new lease or purchase. Cox Automotive reported that "74% of car buyers who had their vehicle serviced by the dealership of purchase said they were likely to return there to purchase their next vehicle."
What should be the priorities if you start or expand your BDC? Your BDC could:
Set service appointments
Regularly contact owners to be their automotive service assistant
Remind and confirm owner service appointments
Answer inbound service calls, freeing up service writers
Answer all caller questions regarding service or possible repair
Customer satisfaction follow-up
You could think of other opportunities, but the above basics will get you started towards a better consumer experience. A BDC will help capture and nurture sales, and even those important service leads, to add more profits for the lean times we currently have.
KPI's and Adjustments
When starting a BDC or using your current one, what should your metrics be? Here are some common KPI's for BDC's:
Response Time (from receiving lead) – under 2 minutes or better
Appt Set Rate (appts/leads – No less than 35%
Appt to Show Rate (shows/appts) – No less than 55%
Show to Close Rate (shows/sales) – No less than 65%
Overall Close Rate (sales/leads) – Aim for 18% (some suggest 20%)
But it's not only KPI's that need adjusting; it's also a good time to adjust what the consumer experience is at the service level. Here are some suggestions:
Have separate service lanes: one for people with appointments, the other for people without them. The appointment lane shows you value the customer's time and gives incentives to others to make appointments.
Explain the new COVID procedures and process so there's no confusion on arrival. Everything you do to make it easy is welcome.
Provide home pickup and delivery for some of your models or frequent customers. It's not just the luxury brands that can benefit from a CSI on this.
Get ready for Long-Range Thinking
The ultimate goal of adding a BDC and adjusting to managing consumer expectations is to provide opportunities for you to meet and exceed profit goals. Your owners will have a positive impression of your business from the first communication through the appointment and pass that information along to others on social media.
Like everything worth an effort, it will take some hard work, time, and money to make some money. A BDC isn't going to be a quick fix, but you can see some positive and profitable gains as you get better with the process. What you're doing is playing the long game by making these changes. Commit, be patient, stick with it to navigate through the current challenges, and set your dealership and those who work with you up for a very successful future.
---
Did you enjoy this article from Steve Mitchell? Read other articles from him here.
Be sure to follow us on Facebook and Twitter to stay up to date or catch-up on all of our podcasts on demand.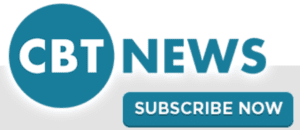 While you're here, don't forget to subscribe to our email newsletter for all the latest auto industry news from CBT News.