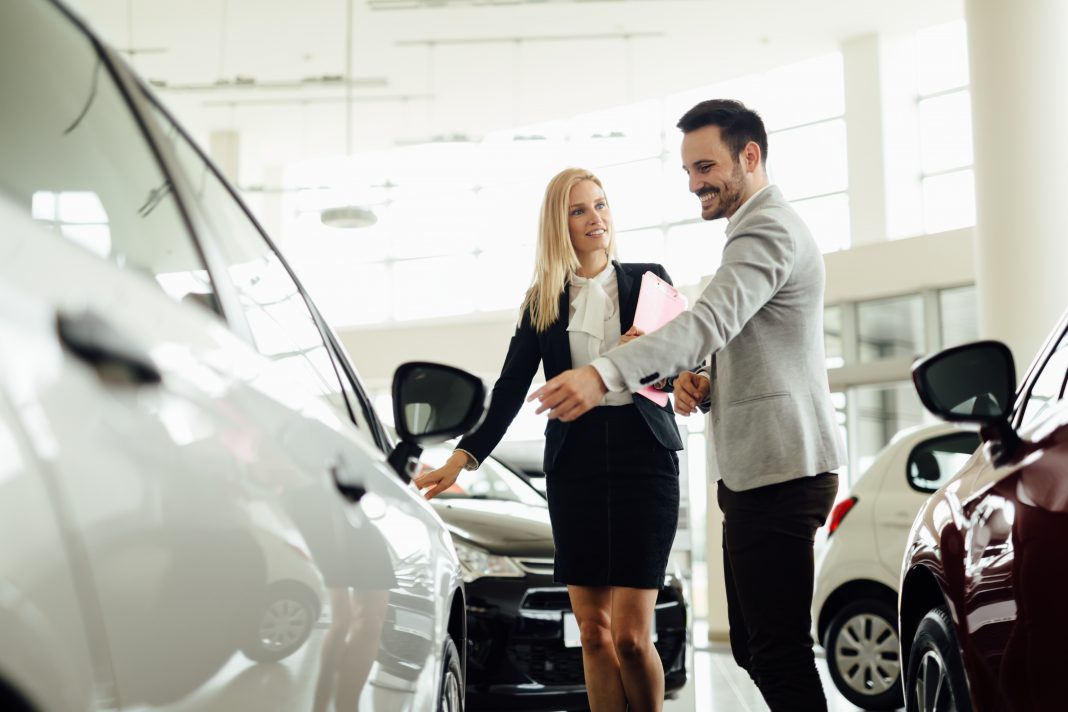 There are many factors that go into a used car dealership's success or failure — customer service, management, and just plain ol' luck — but one of the most overlooked is intelligent floor plan financing. Unfortunately, many dealers ignore the last factor, only realizing their mistake once their business is struggling — or worse, at risk of going under. If you learn how to floor plan finance the smart way, however, you'll be primed to flourish, even if your competition is struggling to keep their heads above water.
If the term is new to you, floor plan financing is a lot like a credit card. Most dealers don't own their inventory outright, so they need to have financing that allows them to buy new cars at auction or from other sources. With this type of financing, a dealer has a set amount of time — usually 90 days — in which to sell their inventory. If they fail to sell the car in that amount of time, they're charged higher fees/interest. If they do sell the car, however, they can use that floor plan to buy more inventory. The benefits of a used car dealer floor plan are immense. They allow dealerships to stock their lots without taking on an enormous amount of personal debt, and the dealer can also take an immediate profit on any car they sell (while also discharging their financial liability). The end result is an improved cash flow for the dealer, allowing them to use those funds to keep their business humming.
Unlike most traditional lines of credit, an independent auto dealer floor plan is specifically designed to benefit sellers of used cars. That means that many floor plan finance options have special benefits included that are of particular interest to used car dealers. These benefits can include being given extra time to sell a particular pesky vehicle, or it could mean being granted emergency limit increases if you find that you need to dramatically restock your inventory. Many floor plan financing companies offer other services as well. These can include title management, collateral protection, and online services that a dealer may not otherwise have access to. Using your floor plan financing intelligently is a lot like being smart with a credit card. If you use it properly, you can make financial moves before you have cash in hand, giving yourself a leg up on the competition. However, if you're a spendthrift, you can find yourself underneath a mountain of debt with no easy way out.
While a quality used car dealer floor plan can give you access to a lot of cheap money, that doesn't mean you should spend it all at once. It's important to have a realistic idea of how many cars you can expect to sell each month, then base your inventory on that number. Remember: you'll pay fees for every car that remains unsold after a certain amount of time. That's where you can find yourself in a real bind if you're not careful. One of the key differences between floor plan financing and more traditional lines of credit is that a regular loan won't provide any incentive to sell your inventory quickly. You'll have to pay that loan back over a set amount of time, regardless of how soon the cars sell. With a used car dealer floor plan, however, you'll have tremendous motivation to clear your inventory as quickly as possible. This can give you some insight into the plan of attack you should be taking, whether that's auctioning a car off, waiting to see if more offers come in, or trying to make the deal more attractive to customers. While floor plan financing can offer some attractive benefits to independent used car dealers, it's not the end-all-be-all of financing options. You may find that traditional lending works better for you, and that's totally fine.
However, if you want a line of credit that can free up your cash flow and give you more flexibility in terms of building your inventory, then a used car dealer floor plan is worth looking into. Floor plan financing isn't just about giving you flexibility, however — it can also save you money. In fact, some dealers have saved as much as 65% on their flooring costs by taking advantage of floor plan financing.
---
Did you enjoy this article from Zach Klempf? Please share your thoughts, comments, or questions regarding this topic by submitting a letter to the editor here, or connect with us at newsroom@cbtnews.com.
Be sure to follow us on Facebook and Twitter to stay up to date or catch-up on all of our podcasts on demand.
While you're here, don't forget to subscribe to our email newsletter for all the latest auto industry news from CBT News.