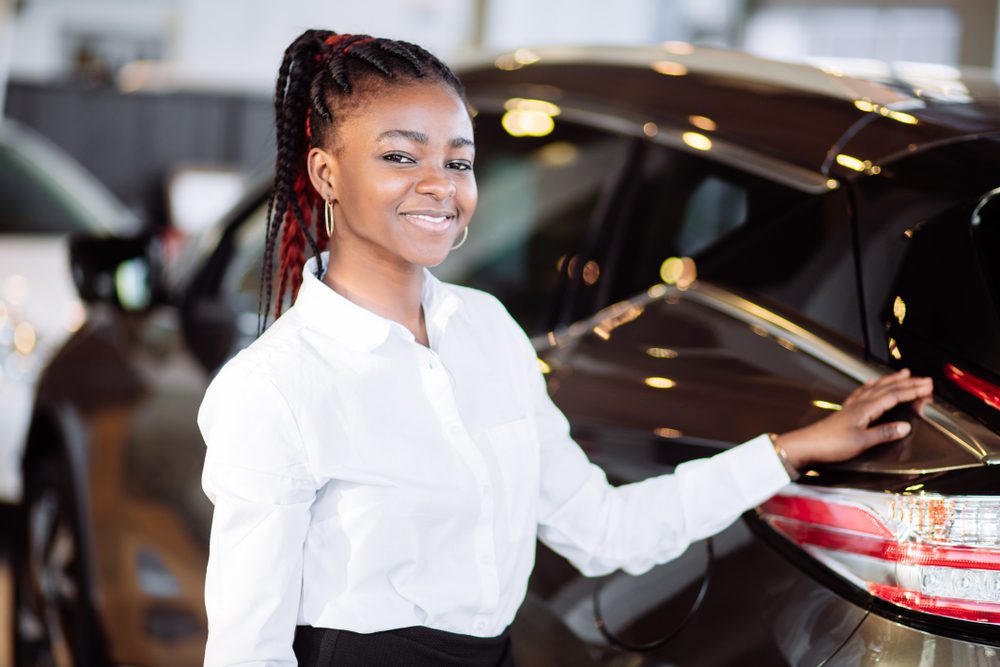 March 24, 2021 is the National Equal Pay Day in the US, highlighting the discrepancies in earnings between men and women who perform the same roles. In the automotive industry, there have been substantial advancements in recent years, but there continue to be inequities both in pay and in terms of the opportunities afforded to women.
A study by Catalyst.org discovered that of the American workforce, women comprised nearly half yet less than 24% of jobs in motor vehicle and equipment manufacturing were women in 2019. In auto dealerships, it's even lower – 17.9% of dealership staff are female while only 9.9% are employed in automotive repair and maintenance positions.
Pay-wise, there's little information other than anecdotal in the US but in the UK, data has shown that 78% of employers in the auto industry pay men more than women. One shining light is that 26% of UK auto manufacturers have a small positive pay gap for women, showing their progressivism.
Discovering why there's a disparity in staffing and hiring a more equitable number of women in automotive should be a focal point for all aspects in the auto industry, from manufacturing and leadership to dealerships and repairs.
Why women don't engage roles in automotive
Deloitte Insights looked at the talent gap in the auto industry in 2019. They described women as an "underutilized resource in the automotive sector" at a time when there's expected to be a shortfall of skilled labor in US manufacturing of around 2.4 million people by 2028. What's keeping women from engaging in positions?
A survey published by Deloitte shows that the five top reasons women stay away from careers in automotive are:
An unappealing environment, with 65% of respondents indicating it's a factor.
Lack of a good work-life balance was prevalent for 59%.
46% of those surveyed indicated a lack of flexible schedule.
Lack of advancement opportunities was perceived to be an issue for 39%.
And the perceived caliber of people was noted by 35% of respondents.
Only 14% of women said they'd endorse female relatives or daughters to pursue an auto industry career.
Despite the environmental challenges, the survey also found that 53% believed there were competitive pay opportunities in the auto industry as well as "challenging and interesting assignments". That positivity was tempered by an expectation of a wage gap between genders.
How the industry can respond
Clearly, it takes more than a disclaimer of equal pay on a job posting to shift gears toward equity. It's a cultural issue, and one that certainly has improved, evidenced by GM CEO Mary Barra, Linamar's Linda Hasenfratz, and others.
The Deloitte Insights article points to key benefits of female leadership including enhanced innovation and an ability to better identify and avoid risks. It's also just the right thing to do.
Manufacturing can promote and be transparent with equal pay between men and women who perform the same roles, and they can offer equal opportunity for training and advancement. However, a nudge toward greater parity in the current staffing situation may be required.
For dealers, there's even more opportunity since less than 1 in 5 employees tend to be female. It begins with building a culture of healthy work relationships that do not promote the alpha male mentality. Hiring and training women for salespeople at the same rate as men would help engage car shoppers – coincidentally, more decisionmakers are female. And the service industry certainly has opportunities with the tech shortage to employ more women.
Focusing on gender equity in roles and pay should be a priority every day of the year, not just on National Equal Pay Day, and every dealership and manufacturer has a part to play in it.
---
Did you enjoy this article from Jason Unrau? Read other articles on CBT News here. Please share your thoughts, comments, or questions regarding this topic by submitting a letter to the editor here, or connect with us at newsroom@cbtnews.com.
Be sure to follow us on Facebook and Twitter to stay up to date or catch-up on all of our podcasts on demand.
While you're here, don't forget to subscribe to our email newsletter for all the latest auto industry news from CBT News.