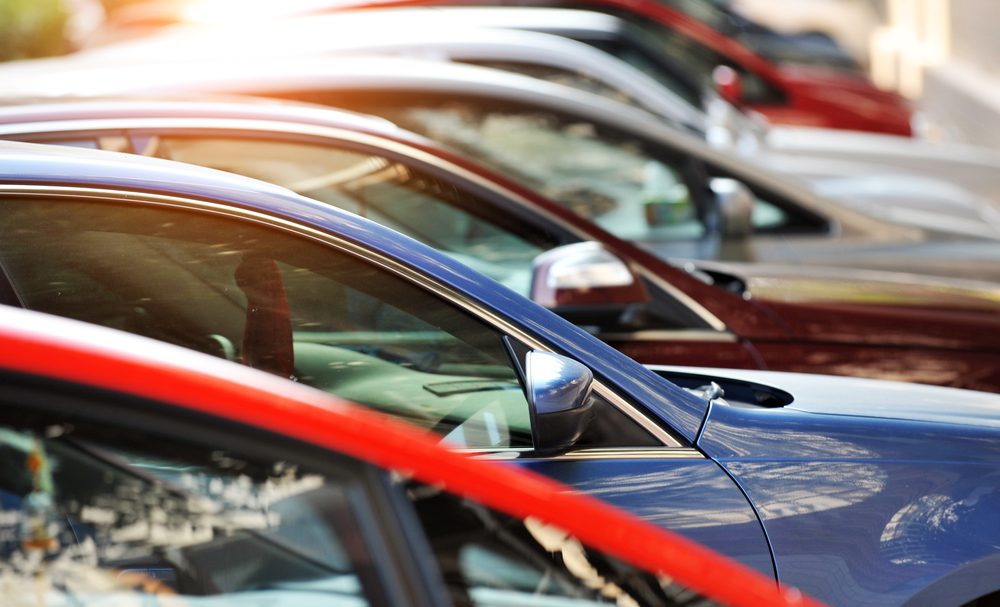 As a dealer that sells pre-owned vehicles, apart from customer acquisition, inventory acquisition is always front of mind. Throughout the past year, auctions have seen an increase in demand, and sites like Manheim and ADESA have had fewer vehicles on their run sheets. The dearth of inventory and the increasing competition for available inventory necessitates a change in approach.
Buying cars off the street should be where you shift significant focus.
In 2020, Carvana again increased the number of vehicles purchased from consumers; they grew from acquiring 104,000 units in 2019 to 204,000 units in 2020. That's a 95% year-over-year increase. Although it's not as high as some of their past increases, it does show that they have continued to lean into a private purchase vehicle acquisition strategy. Part of Carvana's success is because they make selling a car simple for their customers.
Purchasing inventory from consumers, whether or not they plan to purchase another vehicle, provides limitless opportunities. Here are five tips to help you source inventory from private party purchases.
1. Online Sources
There's a wealth of places you can go online to find people looking to sell their car privately. Craigslist, Facebook Marketplace, and Facebook groups for private party sellers are all places you should keep in mind. For Facebook groups with potential sellers, you might look for local groups that have auto owners or truck groups. You can customize your notifications so that you only see alerts when people post with certain keywords, or you can go in and search for the specific inventory you're looking for.
2. Leverage your CRM
Although it might not be the first place you'd think to go, your CRM might hold a treasury of potential vehicles. A customer might not be actively looking to sell; however, you can use your CRM to reach out to customers who in the past have purchased vehicles that are not in high demand. Seek them out and offer a trade-in. You should also use your CRM to advertise and increase your customers' awareness. Create an email campaign that notifies your customer base that you are looking to purchase used vehicles. You can use segmented populations and personalize the messages. This option allows you to increase your advertising without having to spend extra.
3. Incentivize Trade-ins
Offering an incentive to customers considering a trade-in or outright selling of their vehicle can help create buzz for your dealership. There are several incentives you could offer, from discounts to referral bonuses, to free services. If you use your Facebook page to promote the incentives, you can tie it back into the first tip above. Buzz and word-of-mouth promotion is sometimes the hardest to acquire, but it is one of the most effective. We'll look at another component of this below.
4. Expand Your Search Parameters
As you are crafting your searches for FSBO (for sale by owner) inventory, increasing the distance you're willing to look is another good way to have more options for inventory acquisition. Whether you expand your boundary by a few miles or by a couple of hours' trip, if you can find the right vehicles, it will be worth it.
5. Train Your Staff
Once you have consumers in the door, it's important that you have staff who are specifically skilled when it comes to engaging owners who are considering whether or not they'll sell their vehicle. You may want someone from an area other than sales to work in these roles. Also, you should ensure that your staff are familiar and comfortable with check-printing and signing. Speed and efficiency are critical for this part of the process and have a cascading effect on the sell process for your customer.
As you explore these different tips, what should always be at the forefront of your mind is how to relate the value of doing business with you to the customer you're looking to buy from.
Ensure that you're crafting a premium customer experience when they come in to sell their vehicle, and when they reach out in response to your email campaign or other tactics. Many individuals choose to sell privately because it seems like less hassle and more money. You have the advantage, though. You can assist the seller with titling, tax, and positive or negative equity. Bringing a car to a dealership to sell it is significantly more secure than going to someone's home or meeting in a parking lot to exchange cash and a title. Offer fair and transparent pricing. These techniques will help ensure that you can actually close the purchase once you've connected with a potential seller.
---
Did you enjoy this article from Zach Klempf? Read other articles on CBT News here. Please share your thoughts, comments, or questions regarding this topic by submitting a letter to the editor here, or connect with us at newsroom@cbtnews.com.
Be sure to follow us on Facebook and Twitter to stay up to date or catch-up on all of our podcasts on demand.
While you're here, don't forget to subscribe to our email newsletter for all the latest auto industry news from CBT News.