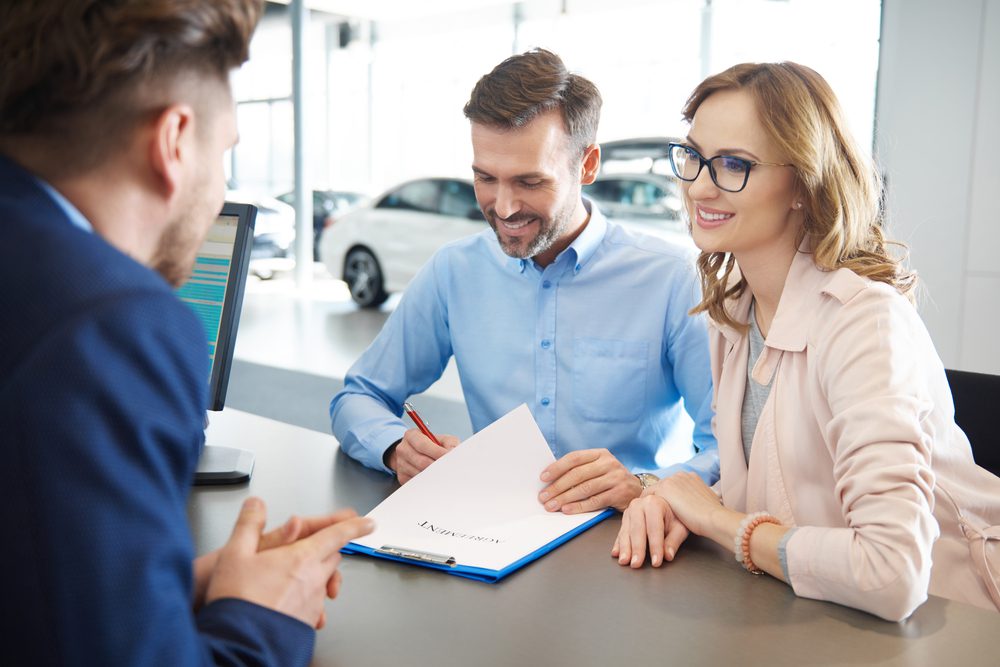 We are over five months into the COVID-19 and it seems that it's not done with us yet. As the car industry has been slowly coming back to life over the last few months, dealers are finding that the market has changed quite a bit. Internal processes have changed. How customers are buying cars has changed. Financing programs are shifting back to pre-COVID terms. Everything has changed.
F&I took a substantial hit in the early days of the pandemic with captives offering the kind of terms and rates that made it tough to sell product and leases fell off as well. But as they adjust to the 'new normal', it's important to take a look at the adjustments that need to be made as the market moves forward into the remaining months of 2020.
Let's look at some simple strategies to help make this adjustment in F&I a little easier.
Understanding is Key
Not just understanding the market conditions for F&I but understanding what your customer are GOING through. Be aware of how COVID-19 is affecting your local community. Every city is dealing with different levels of positive case rates and government rules regarding safety.
Be informed and that will fuel a level of empathy that will help make your interaction easier with buyers that may be struggling for whatever reason. Ask qualifying questions with this in mind especially when having the conversation about financing requirements. Some lenders are tightening up on income and stipulations upfront. That can be an uncomfortable conversation but with a little positivity and empathy, F&I managers can put the buyer at ease and keep the door open for a decent PVR.
Shift the Goals
Every F&I department store starts the year with goals for PVR, yearly revenue, and staffing requirements to make it happen. COVID-19 turned all of that on its ear. If your department has not reworked the goals for the rest of 2020, consider doing it now and beyond.
Though there is no way to predict if the virus will start to dissipate, you can put in realistic goals based on a 'medium' worst case scenario. If revenues grow beyond plan, great! If they fall short, it won't be a surprise. Look at tweaks in PVR goals based on local market trends. Take a fresh look at compensation and how it can be more in line with your store's sales trends and finance environment.
Again, it's all about being able to easily adapt to changing market conditions but setting realistic goals for the rest of the year and into 2021 should help set expectations that every F&I manager can live with.
Remember the Right Questions
Buyers are gathering their information about aftermarket products online FIRST. They are doing their homework before ever engaging with dealer personnel. They may not know everything, though. Because of this, it is more important than ever to ask the right questions early in their process. It's really a back-to-basics approach but worth reiterating.
For instance, 92% of car buyers know about vehicle service contracts yet only 37% actually buy one. What does that say? They know about those products on a surface level but if they are not properly educated in F&I through solid qualifying questions, they won't buy. Sharpen the questions both in online interactions for touchless deliveries and in the box. 
Get F&I Involved Early
If your store is heavy on digital retailing because of COVID-19, take the steps now to beef up your online F&I education. Consider content that helps explain all the products available to them. Have an F&I manager participate in an online chat. Offer video conferencing to have a more direct interaction to go over their menu options.
Also consider having F&I products mentioned earlier in the sales cycle. If you already know high margins products like GAP and VSC's are going to be a tougher sell for today's buyer, train up the sales staff to mention those items while the deal is being worked. Many stores may already do this but with uncertain times ahead, it is more important than ever to start talking up products before the handover.
Your store may be already implementing these changes or not at all. But throughout the last few decades, when there are big changes in the market that affect customer's buying behavior, it often requires a top-to-bottom shift in how F&I operates.
The last 15 years saw the Great Recession not only saw a fundamental change in how F&I interacted with buyers but also how F&I had to deal with banks and regulators. Well, we are there again. Change is good but right now, it's a matter of survival.
---

Did you enjoy this article from Kristine Cain? Read other articles from her here.
Be sure to follow us on Facebook and Twitter to stay up to date or catch-up on all of our podcasts on demand.
While you're here, don't forget to subscribe to our email newsletter for all the latest auto industry news from CBT News.