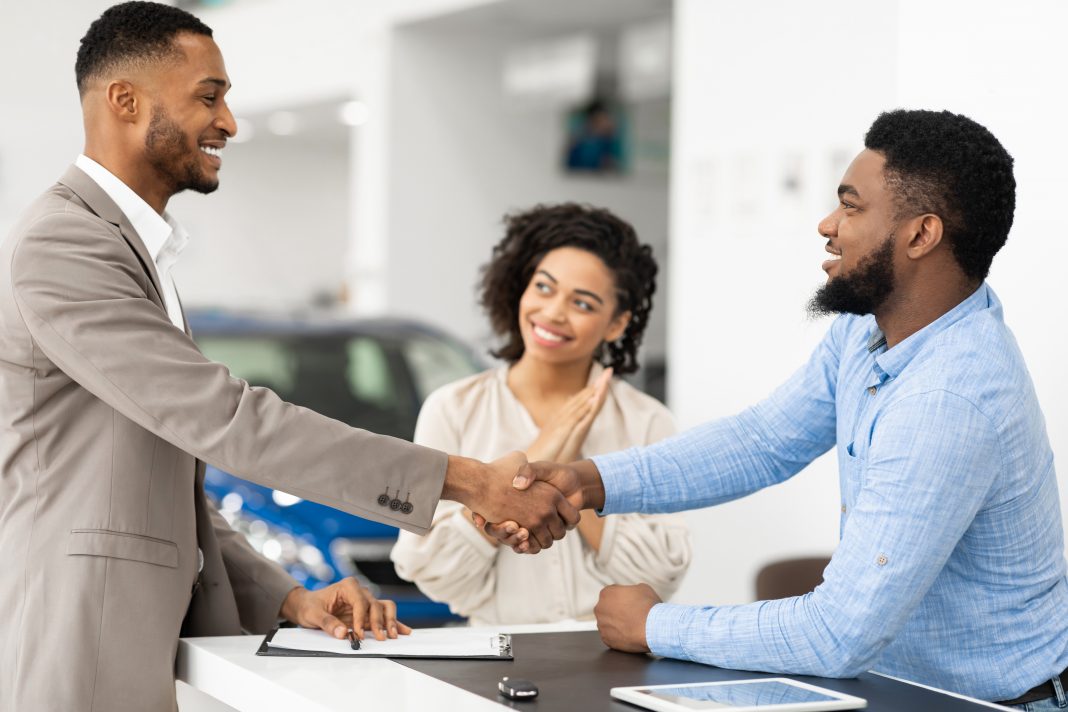 We all know that locating new customers is more expensive than keeping the ones you have. Studies say it can be five times more costly to pick up a new customer than retain an existing one, and often those same studies will point to the need for analytics.
To be sure, analytics are essential in keeping track of customer touchpoints and responses. But dealers, and consultants, are quick to rely on third-party sources and tools to support customer retention when they aren't covering the fundamentals.
The Right Way and the Wrong Way
We're in a time Consider these two service situations from customers:
"The overall experience was beyond exceptional. Receiving a loaner car and pick-up and return of my car is different from any dealership I've worked with. Also, the timely pick-up and delivery of my vehicle were exceptional as well." This dealer will continue to win customers, retain more consumers, win back lost UIO and generate significantly more customer pay business.
And then there's this one from a friend:
"I called the [European Luxury Car] dealership to make an appointment and take care of some recalls, an issue with the safety system, and tire replacements. The service assistant said I could get my car back on Friday of next week – in 8 days. When Friday rolled around, I received a call that it would be Monday. On Monday, I drove 30 miles to the dealership, got in line, and an hour later, I was finally out with a loaner. The kicker is that it took ten days. Ten days! The recalls were software updates, and the tires had to be ordered. I live in Orange County, California, so where the heck was the tires coming from."
Do you think the second person is looking for a new dealership? Does any customer want to leave their vehicle at the service department for ten days? If it's your dealership, will you address delays with your customer ahead of time to manage expectations?
Using the Above Examples, Here are Five Tips
Your customer interaction is still a relationship. And in relationships, there are some good ground rules to follow to prevent defections:
Be Proactive  With all you have to do, it's common not to put yourself in the customer's shoes. But a minute's pause may help you address an inconvenience before the customer expresses it. if the situation were happening to you, what would you want? Customer TLC has proven to reduce defections by 6% in high-risk situations.
Use Goodwill Gestures  In the above case where a customer had to wait ten days for simple service to be completed, a simple, "we know this is an inconvenience, and we want to offer you a free complete detailing for your car" would have worked. It would have brought the customer back and allowed you to improve service.
Offer Convenience  What worked during COVID still works today. When the customer has to wait an extended time for service completions, pick up the vehicle and deliver a loaner. A consumer's time is a precious commodity. Consumers will always make a decision for convenience, time savings, and the option that is the least disruptive to their day. If you can't provide that, an independent repair facility continues to win consumers.
Be Personal  Some of the problems are going to get away without resolution. So at the end of the day, a review of the service orders and conversations with your service advisors can help you see the problem jobs. It's then an excellent opportunity to get on the phone and have a conversation with the customer, hear what they have to say, let them know how important they are to you, and offer a solution if they feel wronged. That personal conversation will be less costly in time and money than trying to get a new customer.
Be Competitive  Even today, you may struggle with pricing services and parts competitively compared to the competition. But costs aren't the only competition. If a customer can have their car serviced without an appointment, receive their vehicle back promptly, and experience customer-first treatment like pick-up and drop-off, you'll be competitive. And customers will have difficulty leaving that kind of convenience.
Retention Begins and Ends with Relationships
Your customer pays our OEM's salaries and your salary. So they deserve the attention, care, and consideration of someone who can make or break the dealership's business. When customers receive convenience and the knowledge that they matter, they'll spend even more money, purchase more vehicles and stay with the dealership for the long haul.
---
Did you enjoy this article from Steve Mitchell? Please share your thoughts, comments, or questions regarding this topic by submitting a letter to the editor here, or connect with us at newsroom@cbtnews.com.
Be sure to follow us on Facebook and Twitter to stay up to date or catch-up on all of our podcasts on demand.
While you're here, don't forget to subscribe to our email newsletter for all the latest auto industry news from CBT News.