Finding the strength to stay motivated during times of hardship is not an easy task, but it is crucial for succeeding and thriving in the long-term. So, how does world-renown serial entrepreneur Grant Cardone do it? He joins anchor Jim Fitzpatrick to tell us.

"First thing I did was cut a department," says Grant. "It was a new department that I was trying to launch, and I said, look I don't have the energy and attention." Grant had to make some tough sacrifices for his business in order to properly focus on other key departments. He reassured his staff that they would get through this; that these difficult times wouldn't last forever. "The question is now, what will you look like on the other side," he continued. "Will you be stronger, more resilient, bigger, faster?"
So, how can dealers come out on the other side of this in a positive position? Grant believes that dealers will have to swallow some hard realities. One being, that huge, multi-million dollar dealership facilities don't sell cars anymore. Customers want an online shopping experience. Home deliveries and digital transactions are the future.
Grant Cardone is a world-renown serial entrepreneur, international influencer, and real-estate tycoon with $1.7 billion AUM. He is also the New York Times best-selling author of "Sell or Be Sold" and "The 10X Rule", as well as the founder of the 10X Growth Conference. For more great insight from Grant, be sure to watch our entire interview above.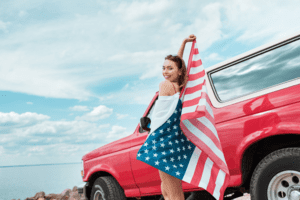 Independence Day Weekend Car Sales Expected to Be High This Year
The Fourth of July auto sales are commonly seen as one of the four best times to buy a car during the year. Autotrader has written that holiday weekends tend to have success due to special incentives from both the manufacturer and the dealer themselves. This year, research shows that buying intent is high among car shoppers for the Fourth of July weekend. Read More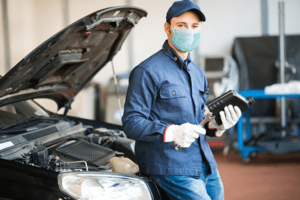 Technicians Among the Unheralded Heroes in Pandemic Recovery
Since the middle of March when much of the nation was deeply affected by COVID-19 restrictions, automotive technicians have been keeping the nation running. Prior to April guidance regarding essential businesses, only repairs and maintenance were permitted to operate at dealers in the United States. At the core of any repair business is the technician who can fly under the radar unnoticed and unrecognized. Read More
---
Did you enjoy this interview with Grant Cardone? Please share your thoughts, comments, or questions regarding this topic with host Jim Fitzpatrick at jfitzpatrick@cbtnews.com.
Car Biz Today, the official resource of the retail automotive industry.

Be sure to follow us on Facebook and Twitter to stay up to date or catch-up on all of our podcasts on demand.
While you're here, don't forget to subscribe to our email newsletter for all the latest auto industry news from CBT News.