The Associated Press posted Thursday that the number of unemployment benefit applicants rose by 898,000 last week. That's the highest number reported in the past two months, and it's a step backward in the effort to regain the 22 million jobs lost due to the pandemic.
In stark contrast, weekly sales data from LotLinx shows that new vehicle sales area outpacing the same period last year. New vehicle sales are up by 11.7% while used car sales are up 20.2%. Since the first week of September, each week has reported sales higher than the same time last year.
An unusual sentiment
The ever-resilient auto industry appears to be outpacing the rest of the retail sector with sales that seem to fly in the face of convention. Strong demand for pickup trucks and SUVs continues to drive both the average selling price and number of vehicles sold despite the ongoing coronavirus concerns.
Americans appear also to be getting tired of the shutdowns and restrictions as COVID-19 cases keep soaring in the country. In September, consumer confidence jumped from 74.1 to 80.4 although government agencies continue to emphasize the importance of physical distancing and restricting movement. 'COVID fatigue' is firmly setting in.
Effects expected to linger for years
Although the industry appears to be springing back, industry executives are expecting a lengthy recovery process. Tomomi Nakamura is the CEO of Subaru America. In a press roundtable in Tokyo, he said, "The feeling of Subaru America is that a return to the 17 million vehicle level could take two to three years."
While not one of the Big Three automakers, Subaru reports that around two-thirds of their car sales are based in the United States. Through 2020, the Japanese-based carmaker expects to sell around 600,000 units in the country, down from their 2019 sales of approximately 700,000. Nakamura estimates that 2021 sales will add another 10%, up to roughly 660,000 units as the pandemic recovery effort continues.
On average, US carmakers are seeing a Q3 2020 dip of between 10 and 15% compared with Q3 2019 numbers. Nissan, however, is showing much deeper losses of over 30% of their sales year over year. New vehicle stats were padded by shoppers who had not yet decided between new and used. Edmunds' Jessica Caldwell said, "Rising used-vehicle prices also likely made the new-car market more appealing for shoppers on the fence between the two." That could potentially lead to artificially inflated new car sales figures too.
Is this a blip on the radar?
New car sales are following consumer confidence in the pandemic recovery, to be sure. However, unemployment for more than 10 million Americans is bound to be factoring into sales traffic for dealers – traffic that could slow down if joblessness spikes further and sentiment plummets again.
Add to the mix an American election in less than three weeks, and consumer confidence is all but guaranteed to diminish markedly. How will car buyers react?
Although the automotive market is unpredictable, both dealerships and car owners are undeniably resilient. If factories can continue to ramp up production, expect that dealers and consumers alike will continue to drive the industry forward, hopefully reaching pre-pandemic sales levels earlier than Subaru's Nakamura expects.
---
Did you enjoy this article from Jason Unrau? Read other articles from him here.
Be sure to follow us on Facebook and Twitter to stay up to date or catch-up on all of our podcasts on demand.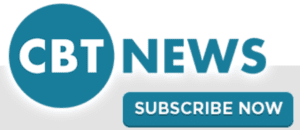 While you're here, don't forget to subscribe to our email newsletter for all the latest auto industry news from CBT News.