As the markets start waking up from their COVID-19 slowdown, F&I departments are also trying to get back in the groove they were in before all of this started in March. It's a challenge, especially for the stores that may have had to lay off staff to save money.
Part of the ramp-up challenge is getting F&I processes back on track. Making sure your department is ready for how F&I has changed in a digital selling environment and offering the right products in a world changed by COVID-19.
What is one tool you can use to make sure you're ready?
Data.
One easy way to get a handle on how your department is performing is using a suite of data analytic tools. A peek into everything can help at a macro level and give insights into personnel, product availability, and maximizing profit.
If your dealership has access to data analytics through a third-party provider or if you have the ability to build out your own analytics, now is the time to consider taking a deep dive into how the department is performing.
Here's are a few ways that leveraging data in F&I can help…
Making the F&I Staff Better
Know which F&I manager needs to raise their PVR. Which F&I manager is knocking it out of the park on every deal? Who is getting hit with chargebacks? Owners and GM's need to know this unbiased information to make the best staffing decisions.
This level of data can help your director make better decisions when it comes to personnel. And beyond that, using this data to use as a valuable training tool for F&I managers who are struggling but have potential can help curb turnover. We all are able to increase our individual performance when we are shown the areas for improvement and just flipping through deal jackets isn't as effective as giving your staff a 30-day snapshot of what's working and what's not.
Seeing how the numbers look at the end of the month should be about more than just PVR. Look at the good and the bad. If your data platform includes a look at chargebacks (which manager and at what point in the policy), this can help you in two ways – you either have an F&I manager who is not selling the policies properly (fraud) or if they are cancelling a few months in after a claim, your administrator could be the problem. Both scenarios are very serious and having this data readily available will help you get ahead of bigger issues.
Related: Finding the bright spots for F&I during COVID-19
What Products Stay, What Products Go
Without solid data insights, you would be going through a mountain of deal jackets or running a long and complicated report every month to figure out what product offerings are working, and which are duds.
Taking a closer look at the products that are selling is also going to help your staff better understand where improvements can be made in the sales presentation. Those numbers could reveal inconsistencies in training that can be easily fixed the next month. That level of analysis can help figure out if the product is just not resonating in your market or if it could be a sales issue. Either way, data can shed light on that and provide the quick window to make adjustments.
If there are some products that are on the menu and never bought, the data will show that, too. There is no shame in discovering that accident & disability or PDR are just not on your customer's mind much in your market. Tightening up the menu can save your F&I managers time (less to present in one transaction) and help them focus on the high margin products for better penetration numbers.
Easy Implementation
If this is something your store is looking to implement, ask your current administrator of they offer a program with customizable data analytics, both real-time and for a longer period of time (weekly, monthly, etc.).
If your current administrator offers a data analytics product, make sure it can be added easily to your DMS. Without that easy integration, key data points can be lost.
If you have to do a custom build, find a developer that can get you all the numbers that matter to your store. Some dealerships are able to leverage several different data channels for different departments – service, parts, sales (new and used), and F&I. Know what data you are most interested in and make sure it has parameters for the time periods you feel will be the most beneficial (weekly, real-time, etc).
'Big Data' gets a bad rap sometimes and yes, it can be intrusive on a personal level (looking at you, Google) but when you are trying to sharpen the performance of the F&I staff, there is no such thing as TOO much data. It's there to help make them better at their job, make you better at training them up when needed, and make your department respond better to the products that your market wants.
Related: How F&I can play a part in increasing customer retention
---

Did you enjoy this article from Kristine Cain? Read other articles from her here.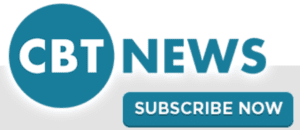 Be sure to follow us on Facebook and Twitter to stay up to date or catch-up on all of our podcasts on demand.
While you're here, don't forget to subscribe to our email newsletter for all the latest auto industry news from CBT News.