Inside Automotive: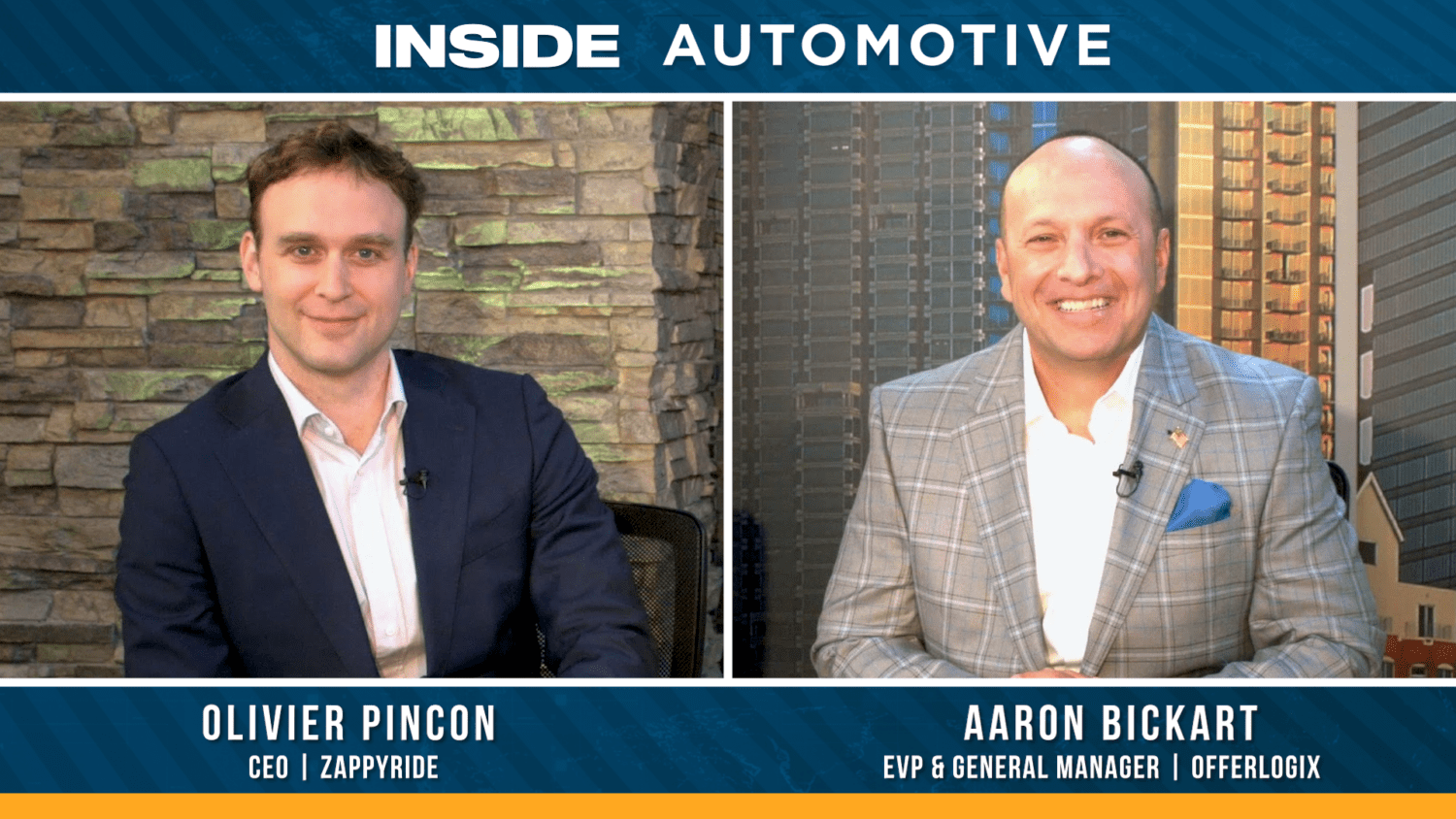 OfferLogix and ZappyRide partner up to help auto dealerships get ready for the EV boom
EVs are reshaping the automotive industry as we know it. Joining us on Inside Automotive today are Aaron Bickart, Executive Vice President and General Manager of OfferLogix and Olivier Pincon, CEO of ZappyRide to discuss their new partnership and how OfferLogix is going to market with it. Watch the complete segment here.
Headlines:
Legacy auto companies like Ford and Hyundai are closing the gap with Tesla in the EV category. According to data from Experian, non-Tesla brands, including legacy automakers and startups, saw 56% growth through July this year, with 22 brands listing a total of 134,644 registrations for a combined 34% segment share. Tesla remains the leader in the EV segment, with nearly two-thirds of new EV registrations through July. Ford came in with just under 27,000 new registrations, and Hyundai came in third with just over 15,000. But EV subscription startup Autonomy predicts Tesla's share of EVs in the US could fall by 40% by the end of next year. Read More
Dave Garnder, Honda's Vice President of Business and Sales for America, has stated that solid-state batteries are going to make EVs significantly more affordable for consumers but admitted the technology is still a while away. Gardner stated, "We [Honda] don't really believe that the current lithium-ion technology is the long-term solution. Solid-state batteries are going to be the game changer for us." According to Gardner, the use of solid-state batteries will allow entry-level EVs to be priced in "the neighborhood of what a nice [ICE] vehicle costs." Read More
Employees at the Marysville Honda factory in Ohio were asked to pay back a portion of bonuses the company says were accidentally overpaid. According to a memo, the company gave workers until September 22 to decide if they wanted to pay the money back upfront or have it deducted from future paychecks. Otherwise, Honda said it would deduct from future bonuses by default. A statement from a Honda spokesperson made to Fox Business Digital on Saturday said, "Earlier this month Honda provided bonus payments to its associates, some of whom received overpayments. Issues related to compensation are a sensitive matter and we are working quickly on this item to minimize any potential impact to our associates." Read More
Ford is working to develop a smartphone app that could potentially warn drivers of pedestrians, bicyclists, and more, even when blocked from the driver's view. The concept app uses Bluetooth Low Energy, or BLE, to communicate potential crash risks and alerts the drivers with graphics and audio alerts on the in-vehicle screen. Ford is working with Commsignia, PSS, Ohio State University, T-Mobile, and Tome software on this project. The partners are demonstrating the technology at the Intelligent Transportation Society of America's World Congress in Los Angeles this week. Read More
News & Opinion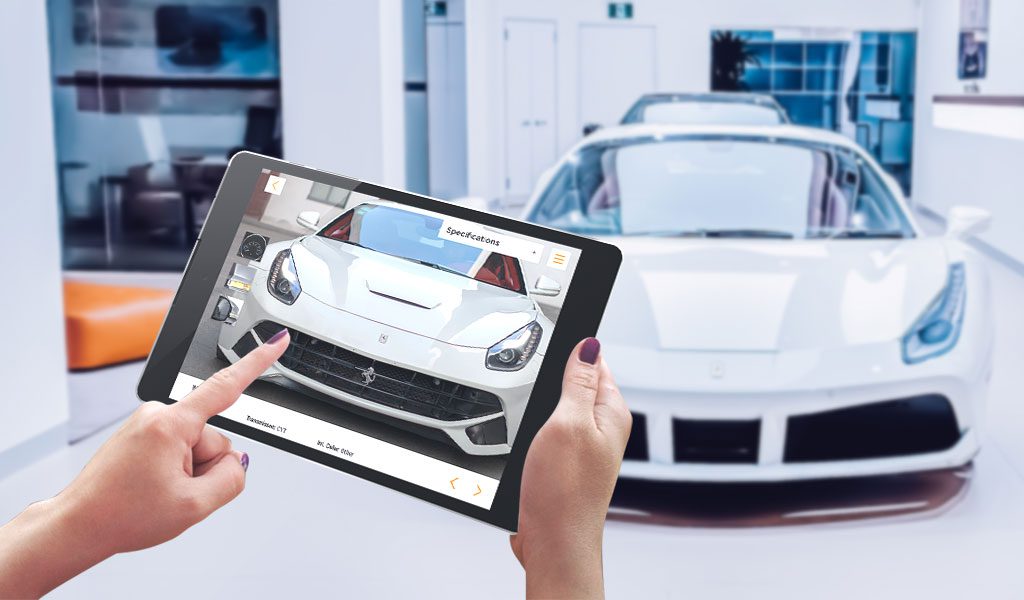 How-to Guide: Driving exceptional dealership customer experiences
Exceptional customer experiences create raving fans. Raving fans are customers who love your dealership so much that they tell all their friends and family about you. And when it comes to car buying, word-of-mouth is still the best form of advertising. And to back that up, 54% of consumers say they would buy from a dealership that provides a better experience than lower prices. Raving fans are also more likely to give you positive online reviews, which can help attract even more new customers. Read More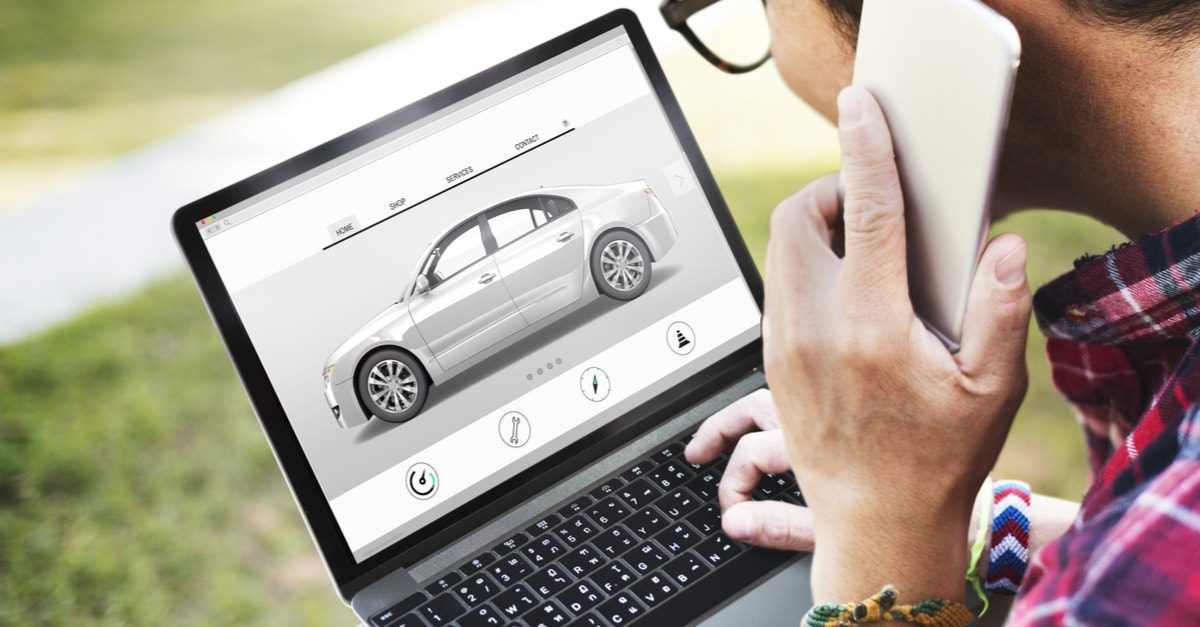 Selling Cars Online: How and why dealers should be doing it
It's no mystery the internet has drastically changed the landscape of researching, buying, and selling automobiles. Despite the continual march toward seemingly everything being online, the world of automobile sales is a bit of a hybrid. About 59% of car buyers research a car online before walking into a dealership, and many more consumers use individual dealer websites and aggregate search engines like Autotrader. However, since the start of the COVID-19 pandemic, the landscape of buying and selling vehicles has completely changed. Today, inventory shortages of new and used vehicles make the common practice of researching and locating cars on dealer lots almost obsolete. To combat this, dealerships must be willing to look outside their own ZIP codes and consider selling cars online. Read More
---
Did you enjoy this automotive newscast? Please share your thoughts, comments, or questions regarding this topic by connecting with us at newsroom@cbtnews.com.
Be sure to follow us on Facebook, LinkedIn, and TikTok to stay up to date.
While you're here, don't forget to subscribe to our email newsletter for all the latest auto industry news from CBT News.