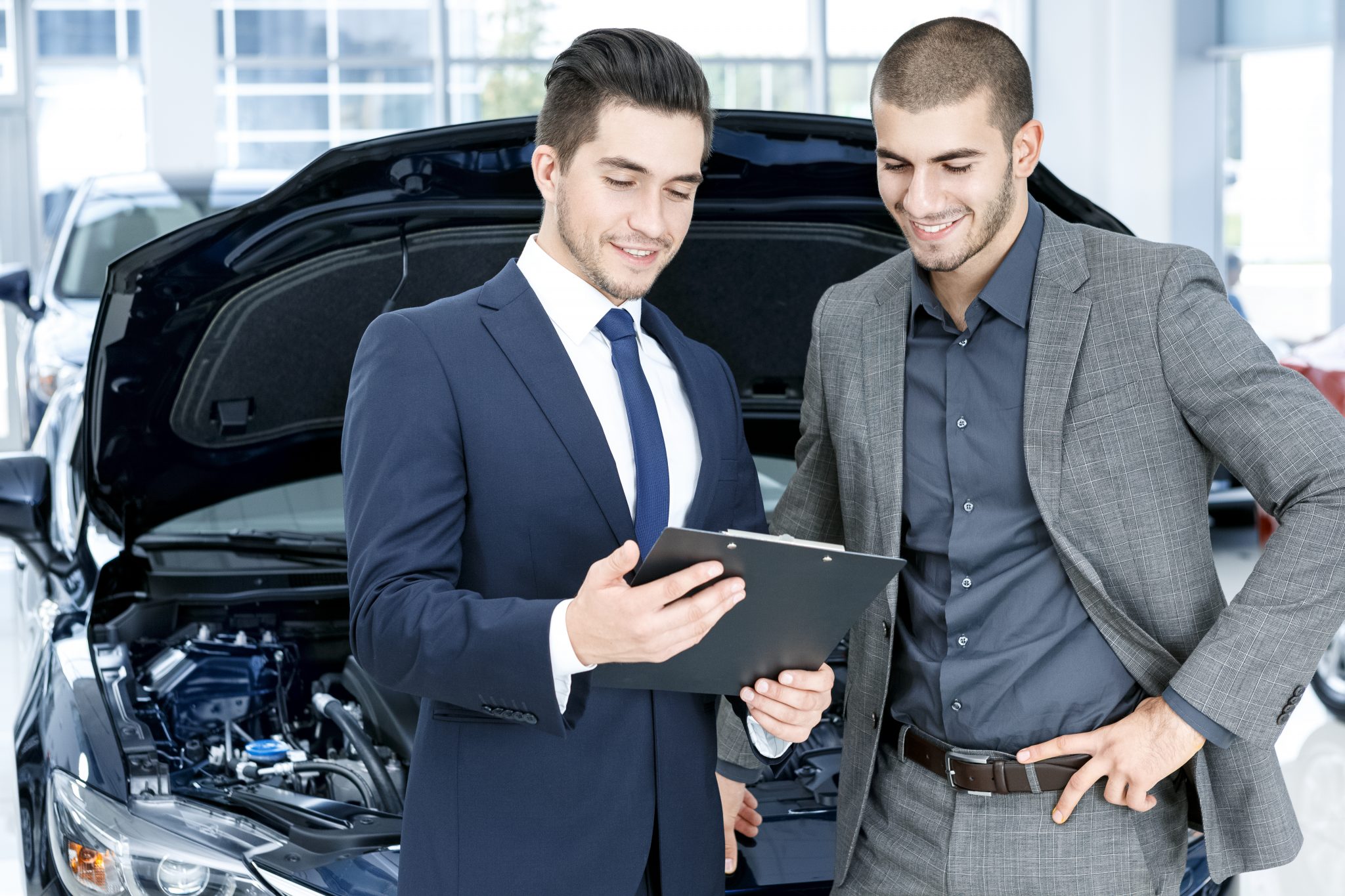 The automotive industry is in a transitional state.
Consumer preferences have started evolving past the traditional dealership experience, which means it's more important than ever that dealerships meet their customers' needs with a modernized touch. 
From long wait times resulting in customer churn, to irritating upselling tactics, to inefficient scheduling processes, there's no shortage of improvements to be made.  
How Modernizing The Service Lane Can Impact Your Business
The service lane represents the best opportunity for dealerships to deliver on the modern expectations of consumers. Understanding where to start begins with knowing the most common customer pain points.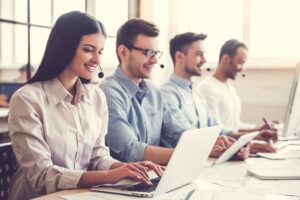 Customers Want Value, But Dealerships Aren't Providing It
A good experience at a dealership can drive repeat business because the majority of customers are willing to travel further and pay more for better service. 
In fact, 54% of consumers would buy from dealerships who provide better experiences compared to lower prices. This statistic shows that value is a more important factor than quality when consumers are selecting their service providers. Even 97% of dealers agree that the customer's experience in the service department is important to their dealership. 
Customers Aren't Coming Back For Service, But What If They Did? 
A study stated that 70% of vehicle consumers who purchased or leased from a dealer did not return for service in the past year, which is equivalent to $266 billion in annual lost revenue across all franchise dealers. 
This is a huge opportunity for your business. 
We know that consumers are willing to spend more for the experience. If you can provide a positive, seamless dealership and service lane experience, then customers are going to come back even if that means traveling further and spending more. 
Instead of lost revenues, you are increasing the lifetime value of your customers through repeat business.
Customer Satisfaction Leads to More Sales
It's a chain reaction! 
High CSI scores lead to repeat business, which leads to more sales revenues for your dealership. Providing exceptional service makes customers want to come back to your dealership. If you are consistent, then these customers will continue to use your services. As an added bonus, there's a chance that they can share their positive experience with friends and family to potentially generate new business for you as well. 
As an industry, automotive sales could grow 24% if the dealership experience improves. 
The overarching lesson here is that you should never be complacent with your service and always strive to make it a fast, easy and convenient process for customers. Each improvement can lead to more sales for your business. 
How to Enhance Your Service Lane
The modern dealership service lane can be supplemented with new, intelligent tech solutions that can minimize wasted time, and in turn, provide customers with something that they expect from their dealerships.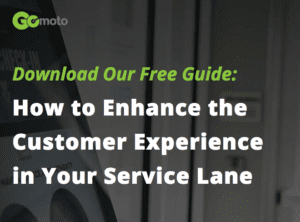 By understanding – and catering to – these consumer preferences, you can integrate digital capabilities to enhance the customer experience at your service lane. For a walkthrough on how to get started, download our free guide!
Introducing a Smarter Service Lane For Your Dealership
As customers are looking to save time and effort at their car dealership, GoMoto offers a self-service kiosk that enhances their dealership experience, and in turn, your CSI score. This technology allows customers to check-in for their appointment or enter as a walk-in. Customers engage with an interactive touch screen where they can input their customer information, including car make and model, mileage and reason for their visit. 
By meeting the modern demands of customers with a smarter service lane, you can minimize their wait time and get right to business.
Schedule a digital demo today to learn more about how GoMoto can have a positive impact on your dealership.