Today's Featured Interview:

CBT News Market Update: Doug Petersen, Larry H. Miller Group & Jason Knight, LotLinx
To quickly recap this week's numbers, the retail SAAR came out to 12.65, a drop off from last week's pace of 13.66. As expected, new vehicle inventory is still down year-over-year by a whopping 19%. However, weekly trends show a slow and steady recovery. Here to break down these sales results and how these numbers reflect larger industry trends are Jason Knight, vice chairman at LotLinx, and Doug Petersen, director of digital marketing at the Larry H. Miller Group. Watch the full segment here.
Top Headlines:
Wednesday marked the end of September and the third-quarter for U.S. automakers. Overall, despite tight inventories, auto sales continue to show signs of recovery from the COVID-19 outbreak. General Motors, Toyota, Honda, Ford, and Hyundai rebounded strong, finishing September with year-over-year increases despite U.S. auto sales falling slightly in Q3. Tesla also hit a quarterly delivery record of 139,300 vehicles, maintaining its dominance in the EV market.
After announcing his leave of absence in September, MBUSA CEO Nicholas Speeks is being replaced by Dimitris Psillaskis, as head of marketing and sales for Mercedes-Benz Cars North America and CEO of MBUSA, effective January first of next year. In his new role, Psillakis will assume responsibility for Mercedes-Benz in both the United States and Canada.
In the wake of Nikola Motors' never-ending scandals, General Motors delayed closing the reported $2 billion dollar deal that was supposed to be finalized on September 30th. Originally, GM agreed to take an 11% stake in Nikola as part of a cash-free deal made public last month. However, Bloomberg reports that GM could potentially pursue a high stake in the coming weeks.
After five years as a formula one engine supplier, Honda has announced that it will leave the racing league at the end of the 2021 season. BBC Sport reports that the exit is part of Honda's pursuit to reach "Carbon neutrality by 2050 through future power-unit and energy technologies, including fuel-cell vehicle and battery technologies". This is a powerful message from the automaker who seeks to move away from internal combustion engines.
News Stories & Opinion: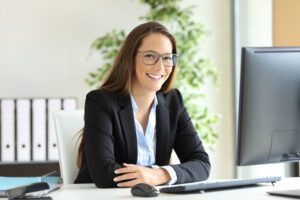 Tips to turn high-intent web traffic into sales
Your automated marketing plan with SEO, geo-fencing, paid ads, and customer retention drives thousands of high-intent web traffic to fill out forms and provide information. But why aren't they turning into sales? This is web traffic that has performed transactional searches and has landed on your site and performed a lead-generating activity, and you don't see the bottom line increase. Michael Scott once said, "Machines will never replace people. In the end, life and business are about human connections." Could it be you're missing human interaction? Opt-ins alone do not pay the bills, and relying upon technology alone cannot convert opt-ins to sales. Read More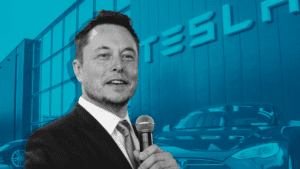 Tesla inches near annual sales goal on record-setting Q3
On Friday, Tesla issued their Q3 report on production and sales for 2020. Overall, the EV automaker announced in a news release that they produced 145,036 vehicles across their four current model platforms and delivered 139,300 of those vehicles to customers. Those figures represent an astounding increase in quarterly sales and deliveries over second-quarter sales by a margin of 53 percent. In Q2 2020, Tesla reported that it delivered 90,650 units across all markets, and early trading saw Tesla shares spike before returning to more average numbers. Read More
---
Did you enjoy today's automotive newscast? Please share your thoughts, comments, or questions regarding this topic with host Jim Fitzpatrick at jfitzpatrick@cbtnews.com.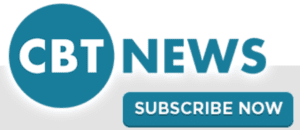 Be sure to follow us on Facebook and Twitter to stay up to date or catch-up on all of our podcasts on demand.
While you're here, don't forget to subscribe to our email newsletter for all the latest auto industry news from CBT News.